Tonight I am sitting at my dining room table. Yay! Also, it was heavier than I expected, but Mom and I persevered in getting it up my stairs.
It's interesting all the things you don't notice even if you've seen your prospective home numerous times before closing. For instance, while the carpet is pretty soft, it's way more discolored than I thought. I'm starting to think, though, that it's not beige carpet with weird peach staining, but peach carpet that has faded in a lot of places to beige. This is just one of a whole bunch of things that I thought I'd wait quite a while before updating or replacing that are moving up on the timeline.
The big event today was buying quart-size containers of the paint colors I had chosen so I could put some on the walls before buying full gallons. I've been mulling over colors for ages, and I still don't know what I'm doing in the dining room, entryway, staircase wall/landing, or bathroom, and Mom wants to try something in my second bedroom so she's in charge of that.
[Note: The colors aren't completely true because (1) these are taken with my iPhone, and (2) the lighting isn't very good in most of the rooms.]
The color I chose for the master bedroom is a pretty typical color for me. Something calm and pretty, and it coordinates with a bedspread I bought a few years ago but have never used.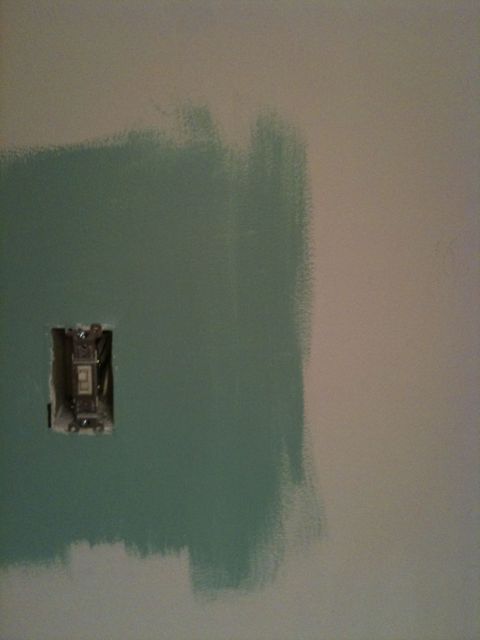 Choosing a color for the living room was challenging because I ended up buying sort of caramel-colored leather sofas. I certainly couldn't go with my original thought of a light silvery grey. I started thinking about blue, and found a couple on one paint chip that I really liked. First, the one that I'm not going with: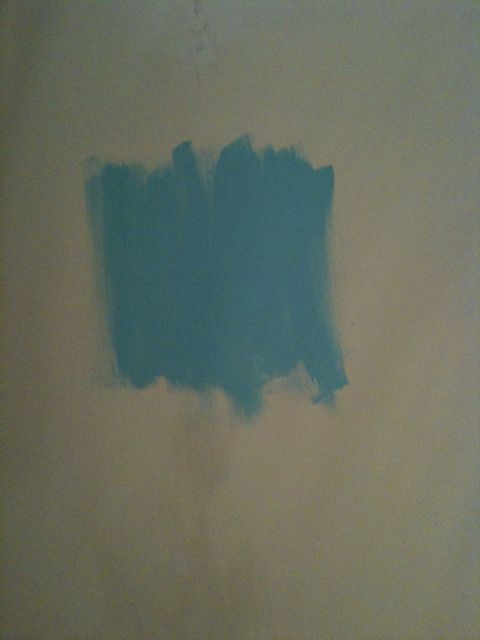 It was just too dark, and I suspected that might be the case, but I wanted to try it. I love the color, though, and will use it for something eventually. The color I am going with: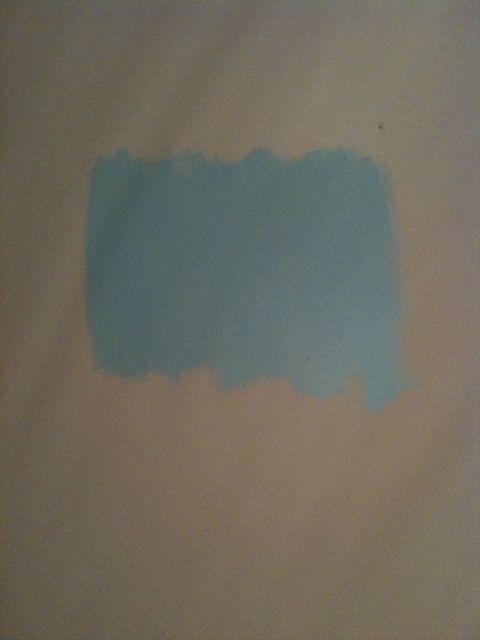 The kitchen is where I'm really reaching outside of my comfort zone. I bought the following canister and a coordinating oil dispenser a few years ago, and used them as the inspiration.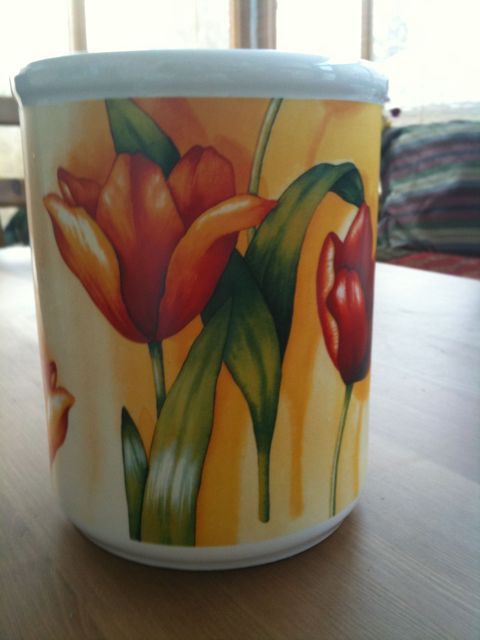 It appears it's going to need a couple of coats, but it's pretty much what I've been thinking for a while.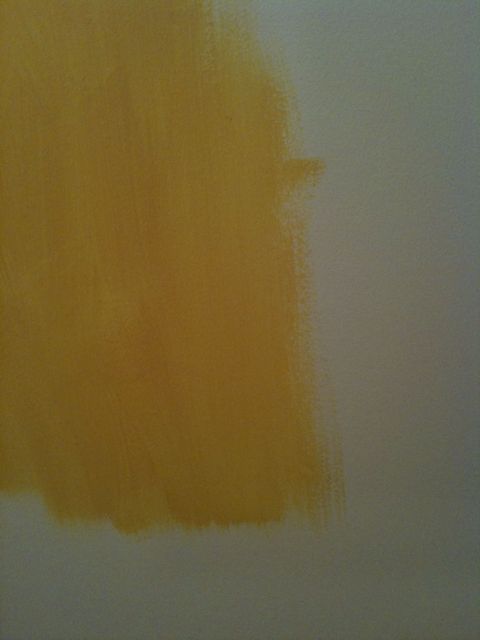 In other news, I actually did a little knitting this evening. I was at my parents' for dinner and to watch The Amazing Race, and decided to cast on the bath mat I got yarn and the pattern for a few days ago.  My NaKnitMo total is currently at 4,810/30,000 stitches, so a little behind a 1,000/day average, but by a week or so from now, I should be more on my regular schedule of knitting with TV for part of most evenings and be able to get back where I want to be.