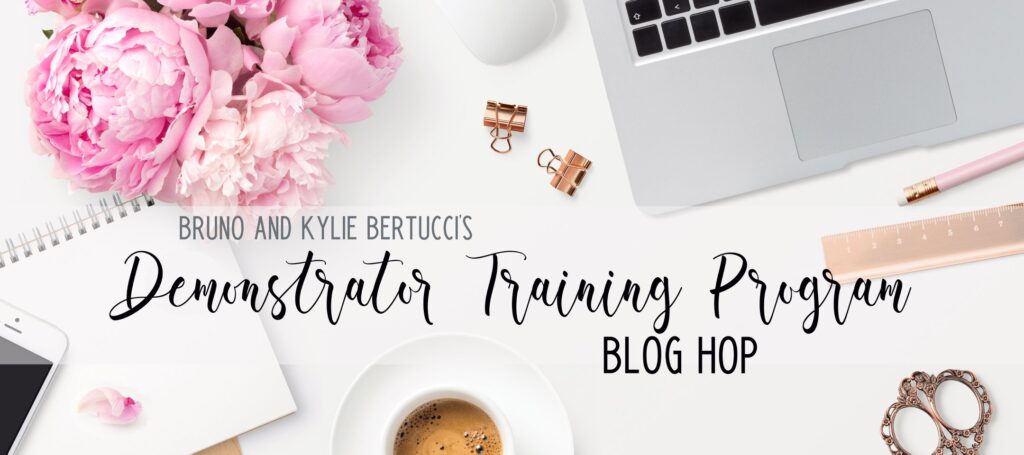 We are so happy that you could join us today for this blog hop for ideas and creative inspiration. We are a group of Stampin' Up!® demonstrators from around the world who are taking part in training that is helping us to build a successful Stampin' Up!® business and reach some goals we have set. We really appreciate your support. For this Stampin' Up!® year, our blog hop is focused on creating thank you cards for our awesome customers.
You may be starting here or have come from another blog. Either way, you can find the link list at the bottom of this post so that you can see every blog post and idea today.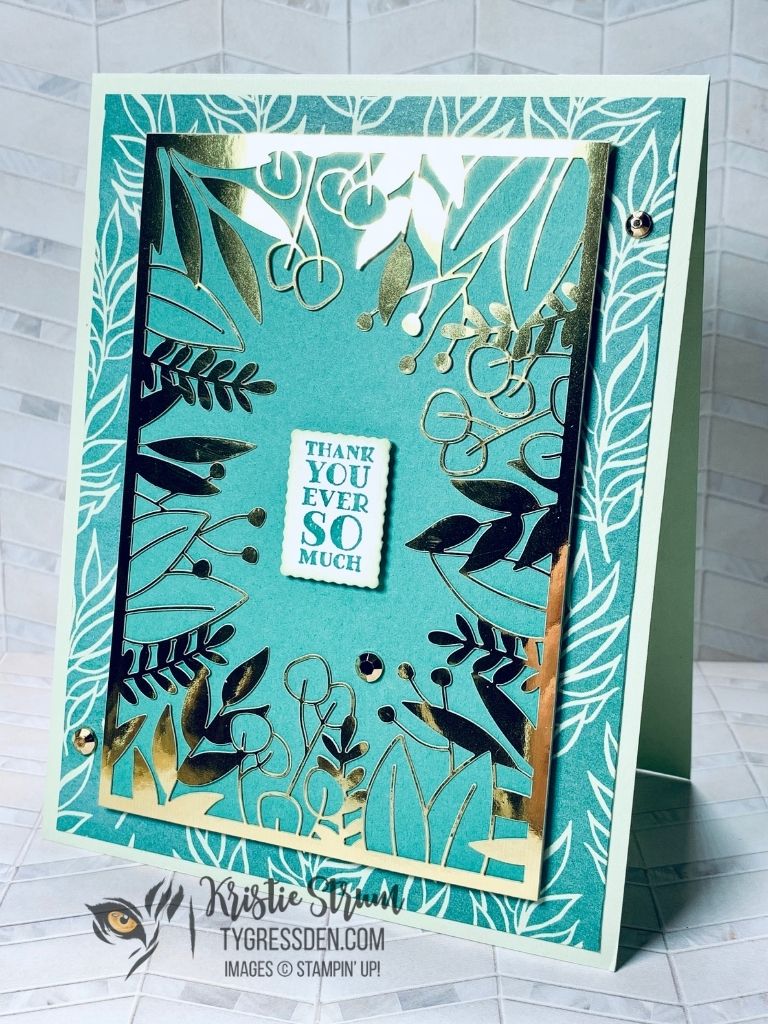 This week I'm going to be sharing several projects made with the Forever Greenery Suite in celebration of St. Patrick's Day. For this first project, I brought in the Many Messages Bundle for the thank you sentiment.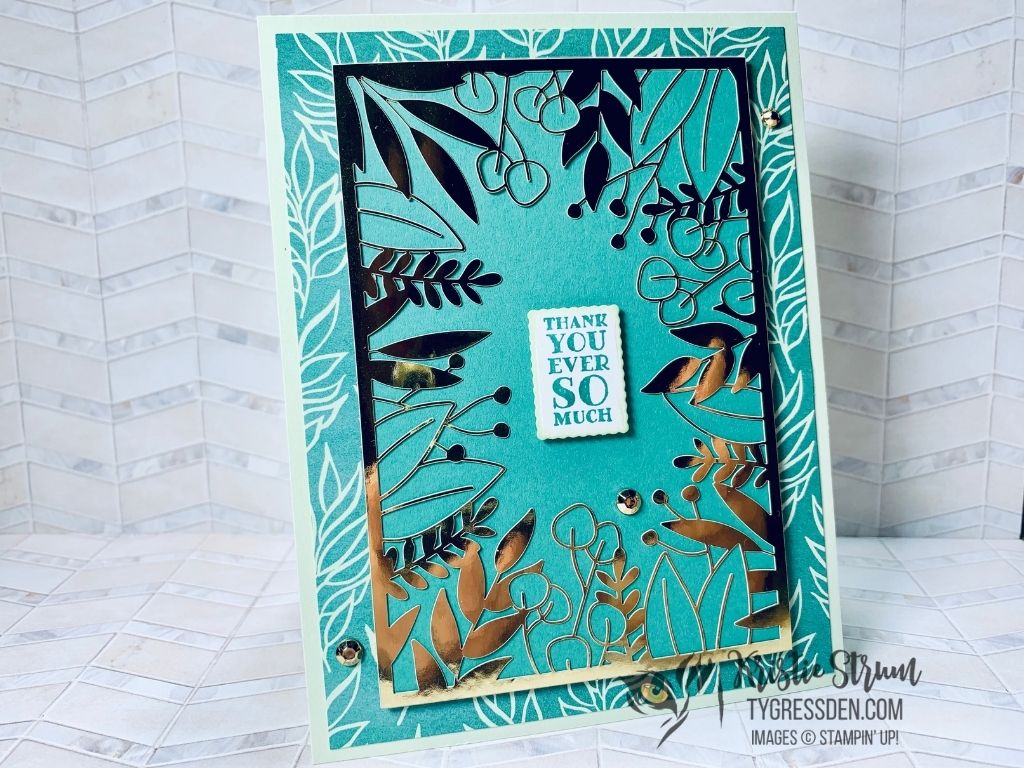 I love the Forever Gold Laser-Cut Specialty Paper, though it can be a little tricky to work with. It can have a little substance on it, which can be easily cleaned off with an alcohol wipe. I follow that up by careful wiping it off with a high-quality microfiber cloth.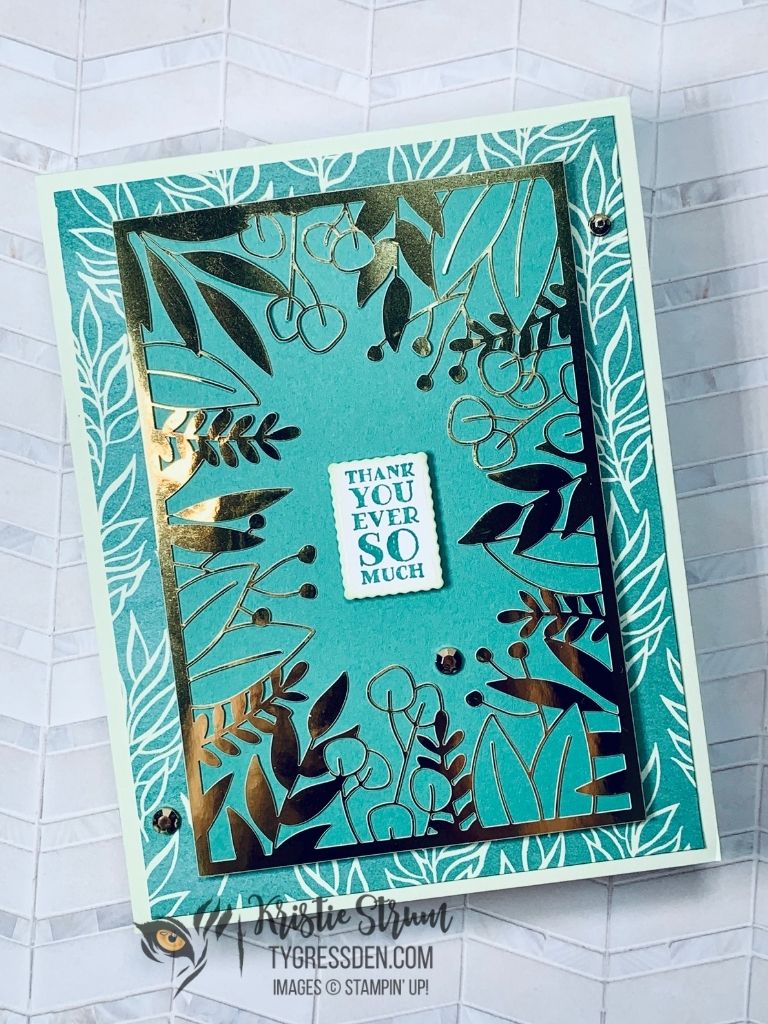 For a little added dimension, I added Soft Sea Foam ink to the edges of the sentiment with a sponge dauber.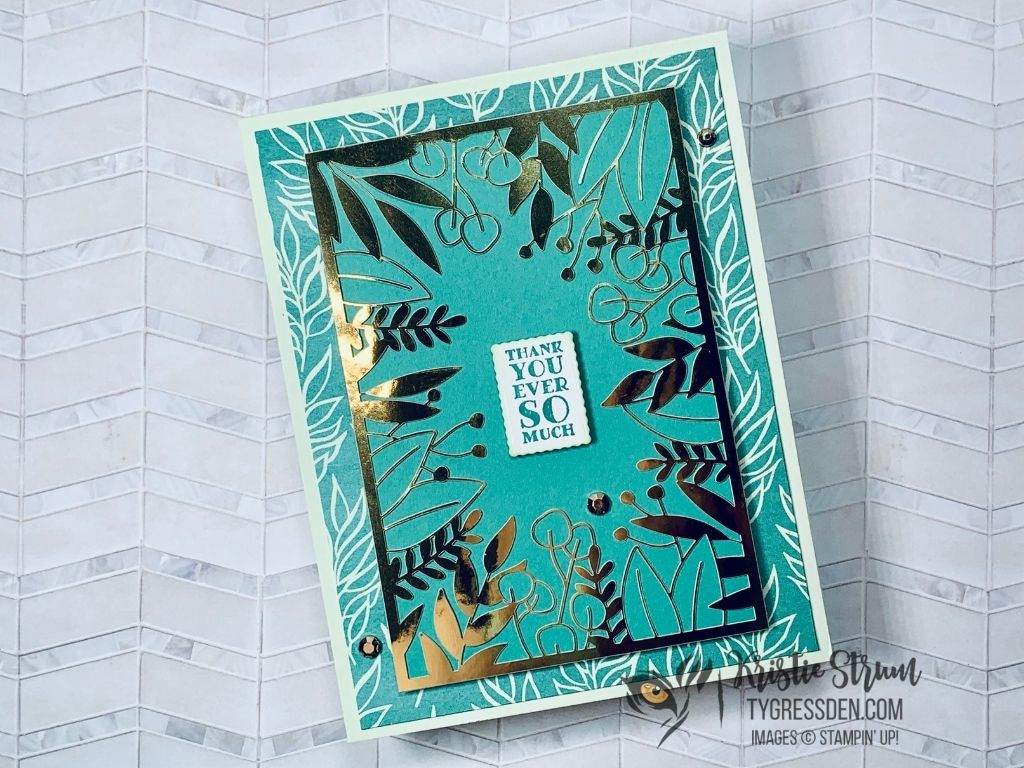 You can find the entire supply list below.
Thank you so much for coming by today! We have an amazing lineup of Stampin' Up!® demonstrators from around the world who are working hard to learn how to be even more successful. We know you are going to love all the amazing projects that you are going to see today. Make sure you show them some love so they keep creating and sharing fantastic ideas for us all.
Don't miss one blog link. Remember you are currently on my page – Kristie Strum at The Tygress Den. See who is below me to know where to go next. If you received this by email, please select the title at the top to visit my website and find the blog hop list.