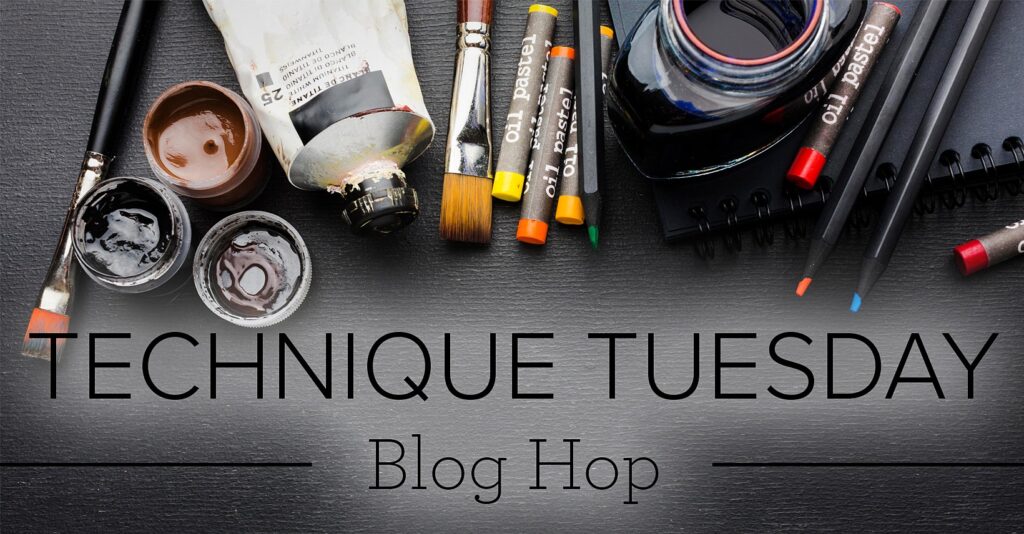 I'm joining in for my first Technique Tuesday Blog Hop along with other independent Stampin' Up!® demonstrators from around the world. Today we're sharing ways to use ribbon in our projects.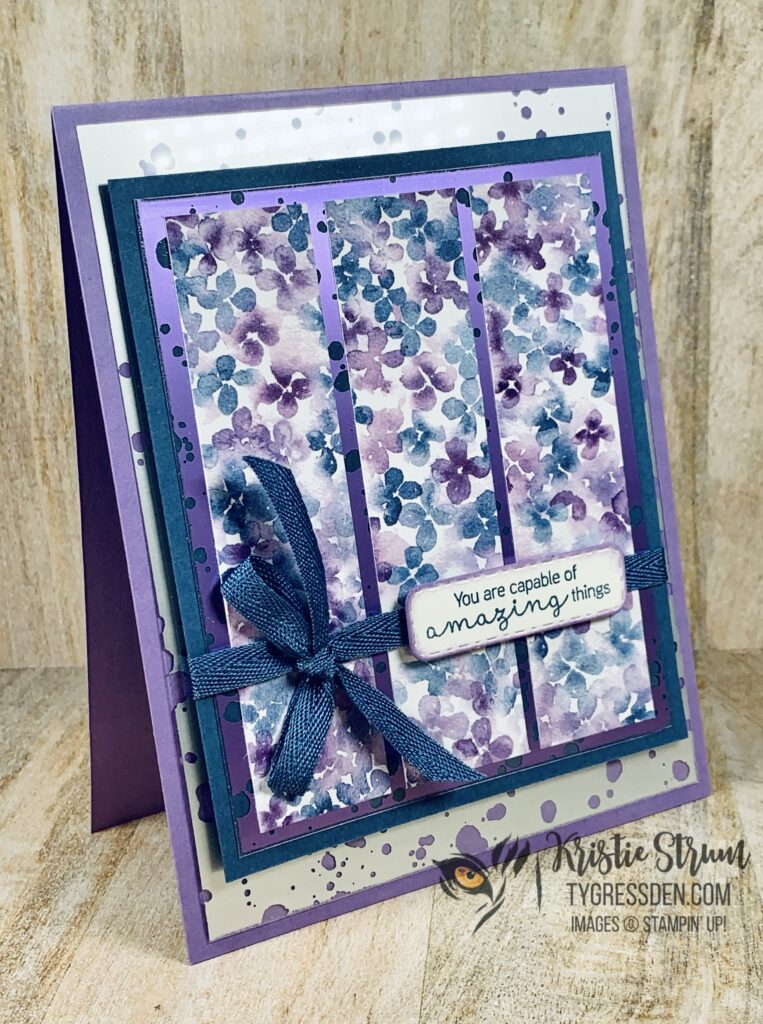 I tend more toward embellishments like rhinestones and enamel dots than ribbon, though of course I do use it from time to time. I was prompted to use ribbon for this card because it was made for a sketch challenge for a recent virtual team gathering.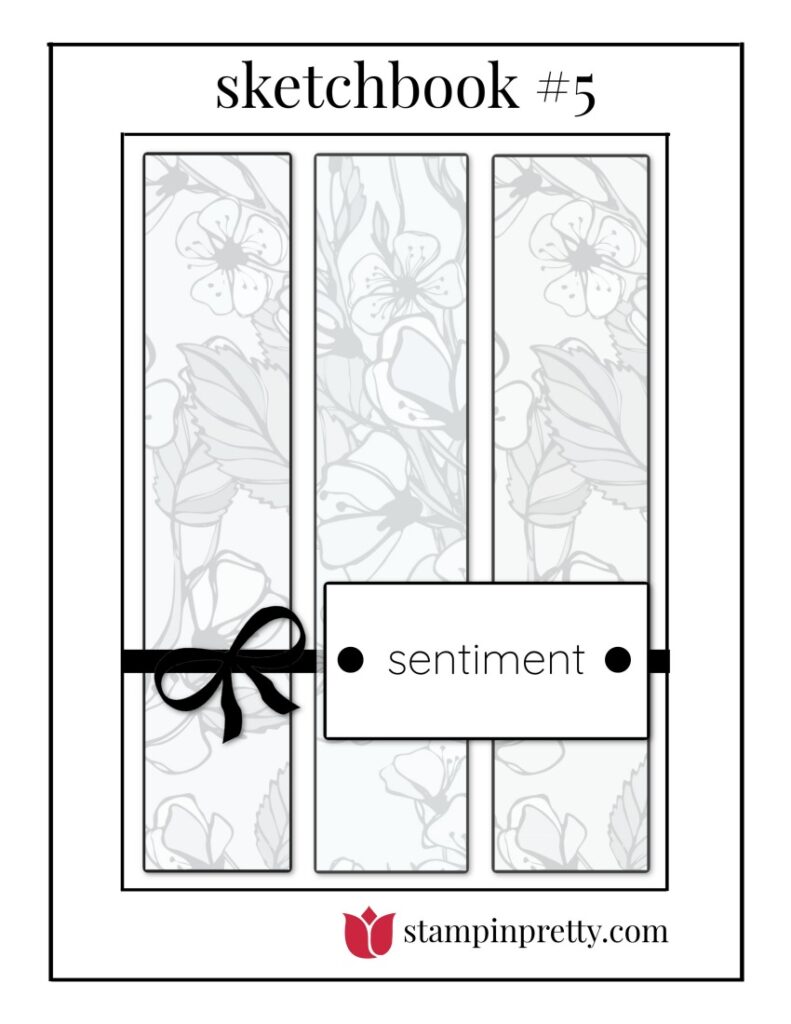 My intent was to tie the ribbon similarly to the bow in the sketch, but it didn't work out quite that way — I am not an expert in bows! I decided, though, that I actually really liked it sideways. Sometimes in crafting you just need to go with the flow instead of forcing it.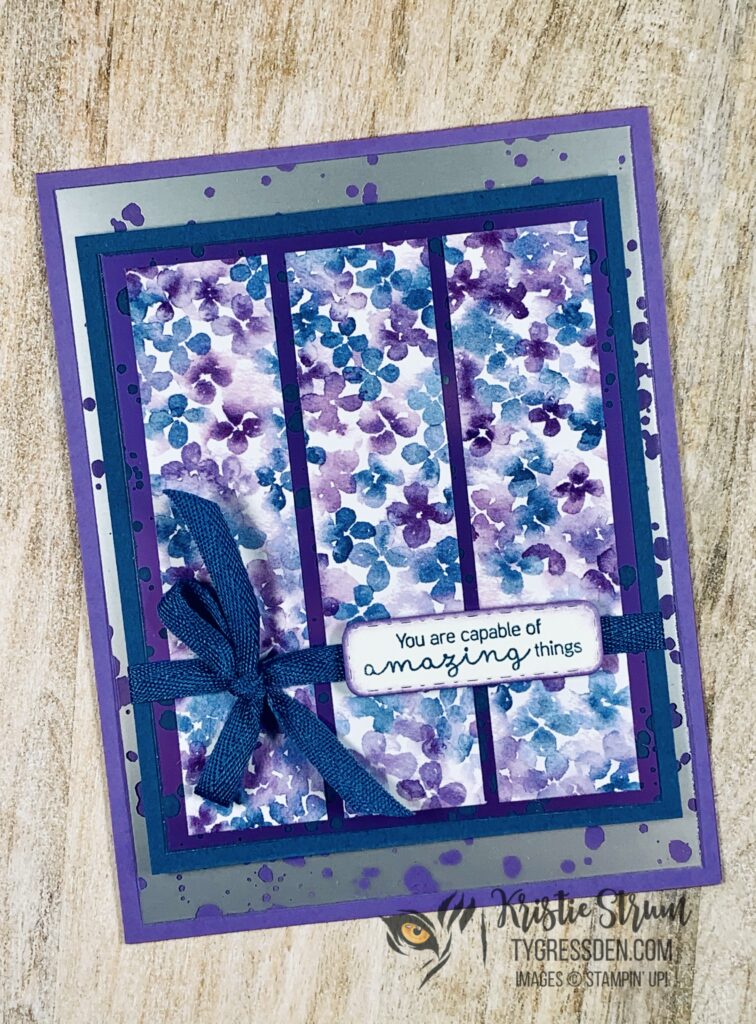 My real tip is that I don't even try to tie bows on the card itself. For this one I cut a length of ribbon, tied the bow with the two ends, then cut the loop, making sure one end was long enough to wrap around to the back of the far side of the card from the bow. I didn't think to take a photo when I created the card so this isn't a great view, but you can see how I wrapped the ends around to the back and adhered them with Stampin' Seal+ to make sure they'd stay put.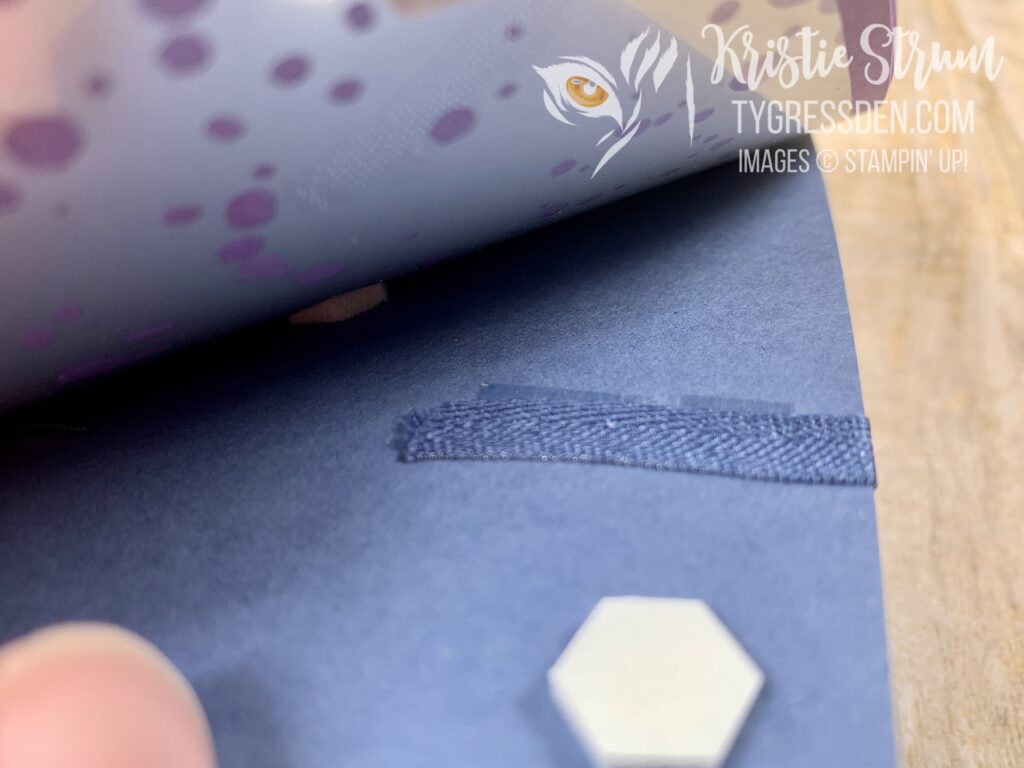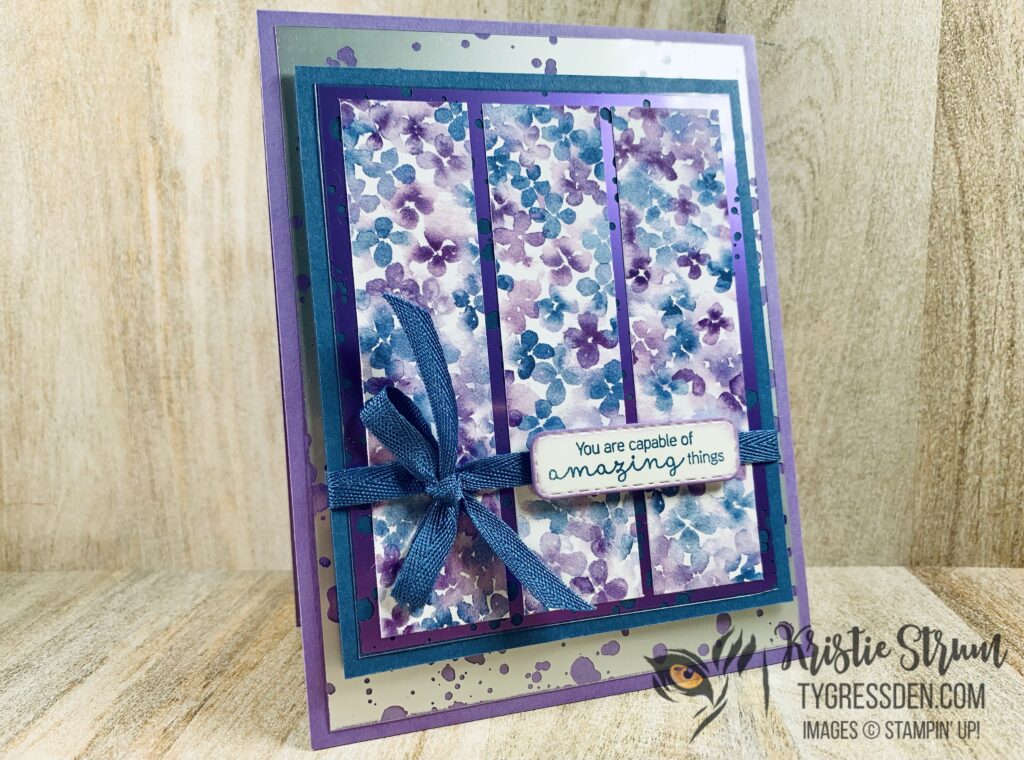 I hope you enjoyed the card I shared today! Please continue hopping and finding more inspiration by selecting the next link below. If you received this by email, please select the title at the top to visit my website and find the blog hop list.