I'm finally sharing my alternatives made with the February 2021 Paper Pumpkin kit, Bouquet of Hope. First, these three cards are the ones you're given instructions for in the kit.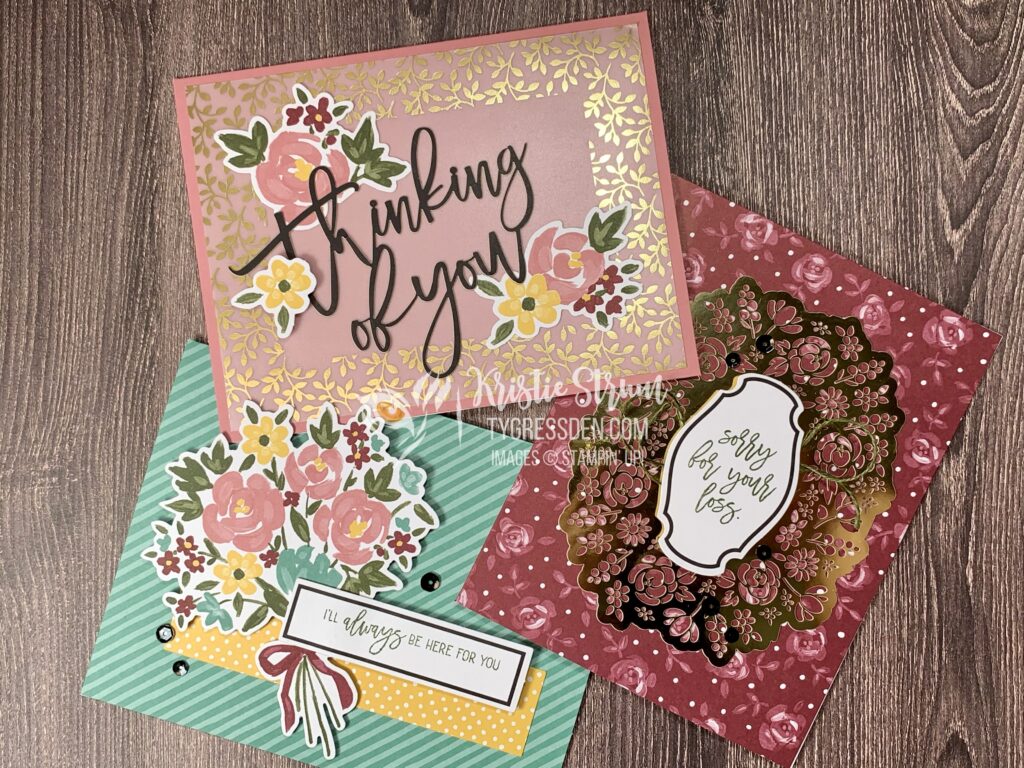 For my first alternative, I knew I wanted to watercolor the line art version of the bouquet that is in the included stamp set.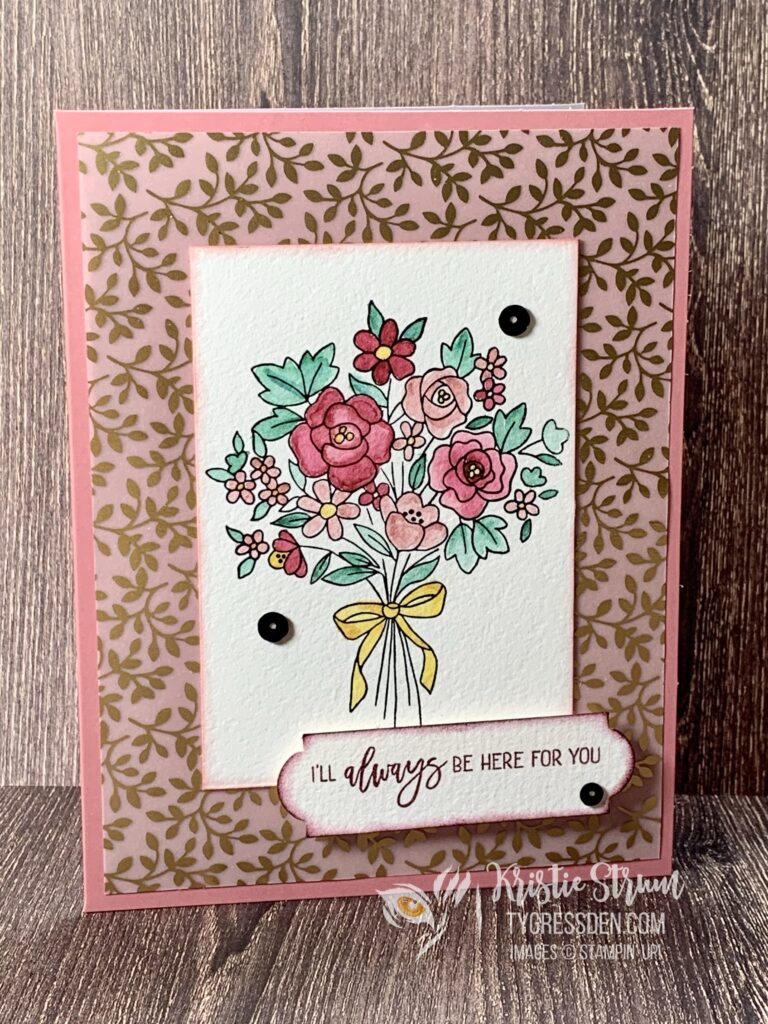 With Fluid 100 Watercolor Paper, I used regular ink in Just Jade, Merry Merlot, Rococo Rose, and Bumblebee along with a Water Painter. (All the supplies are listed below.) In order to match the paper, I also stamped the sentiment on the Fluid 100 paper.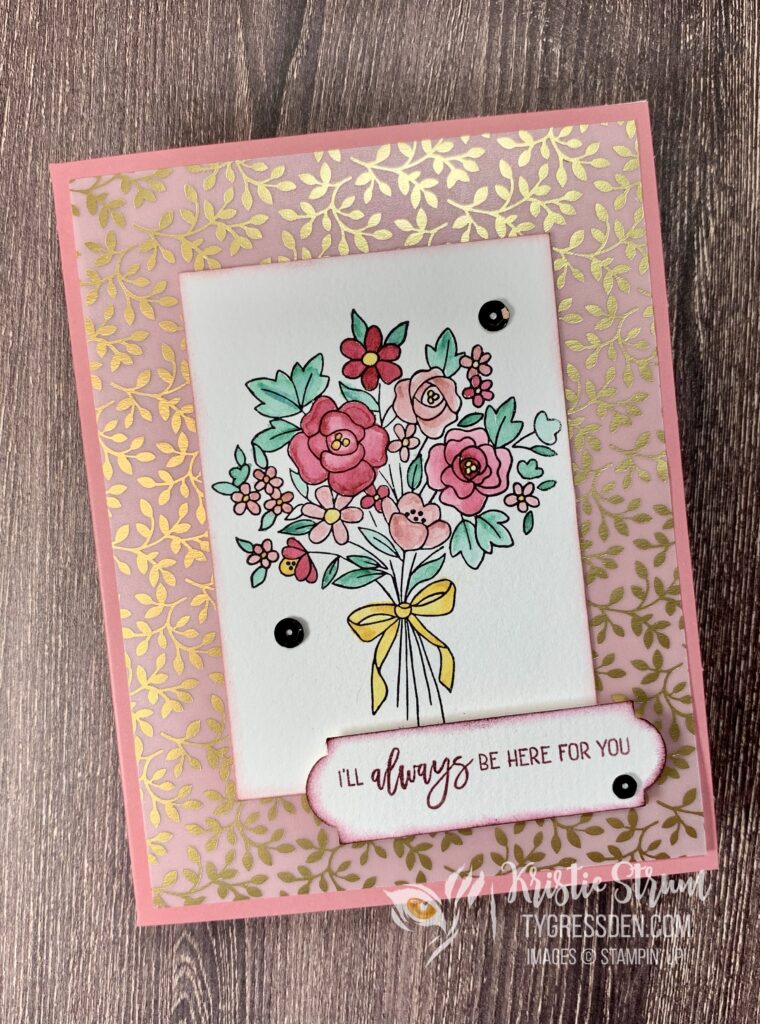 For my second alternative, I wanted to bring in a sentiment other than what was provided in the kit, and turned to the Many Messages Bundle.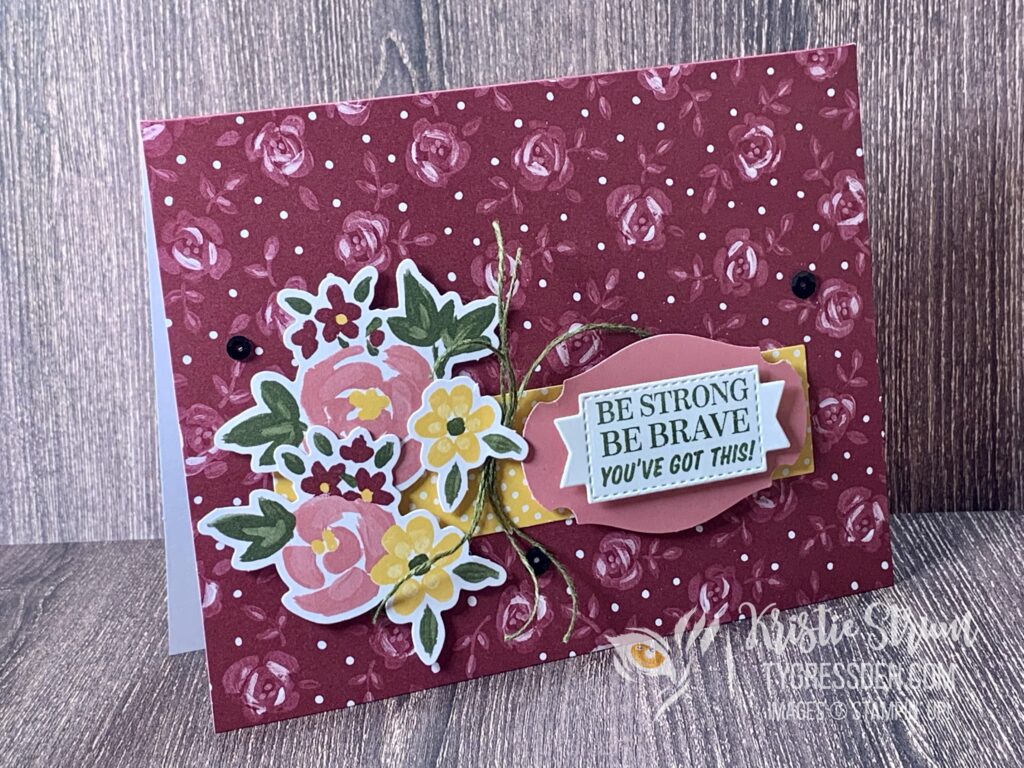 One of the label die-cuts in the kit is the same shape as the Story Label Punch, which inspired me to punch that out with Rococo Rose cardstock to layer with sentiment.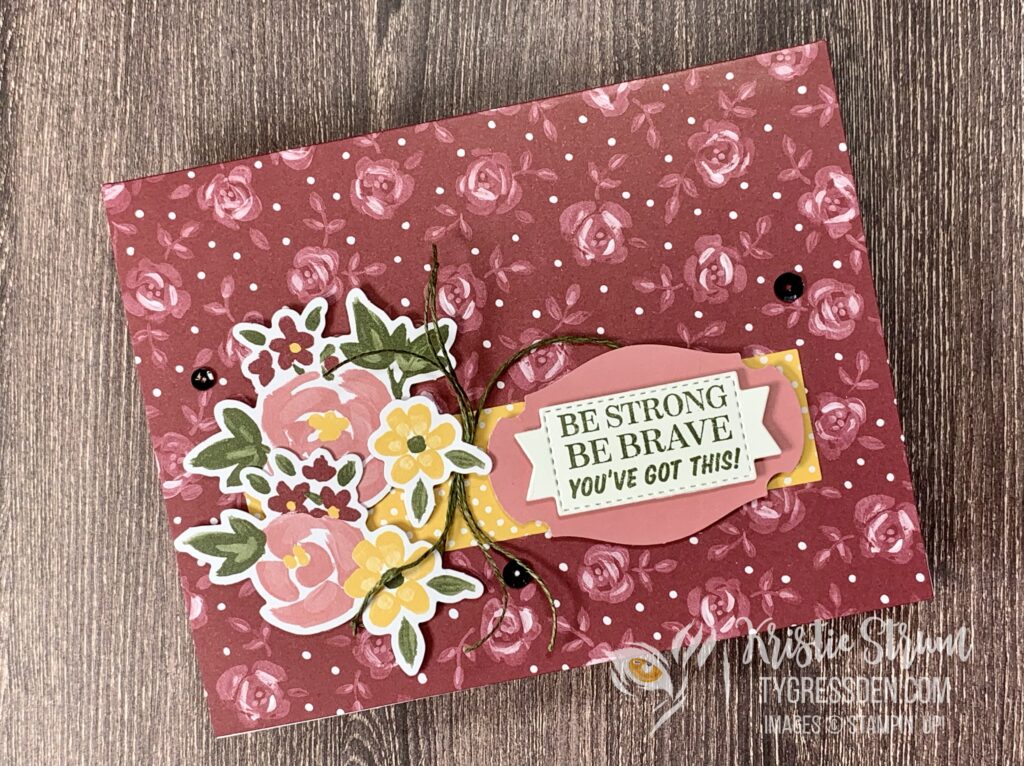 In the video below, I show the storage solution I came up with for storing extra sentiments made with the Many Messages Bundle. The measurements for the little boxes are:
Piece of cardstock is 4″ x 7″
Score at 1-1/4″ all around