Welcome to the January 2021 Technique Blog Hop! I'm so excited to be part of this fun collaboration with fellow demonstrators. This month's technique is to use the new Stampin' Up!® Blending Brushes. I can't wait to show you my projects!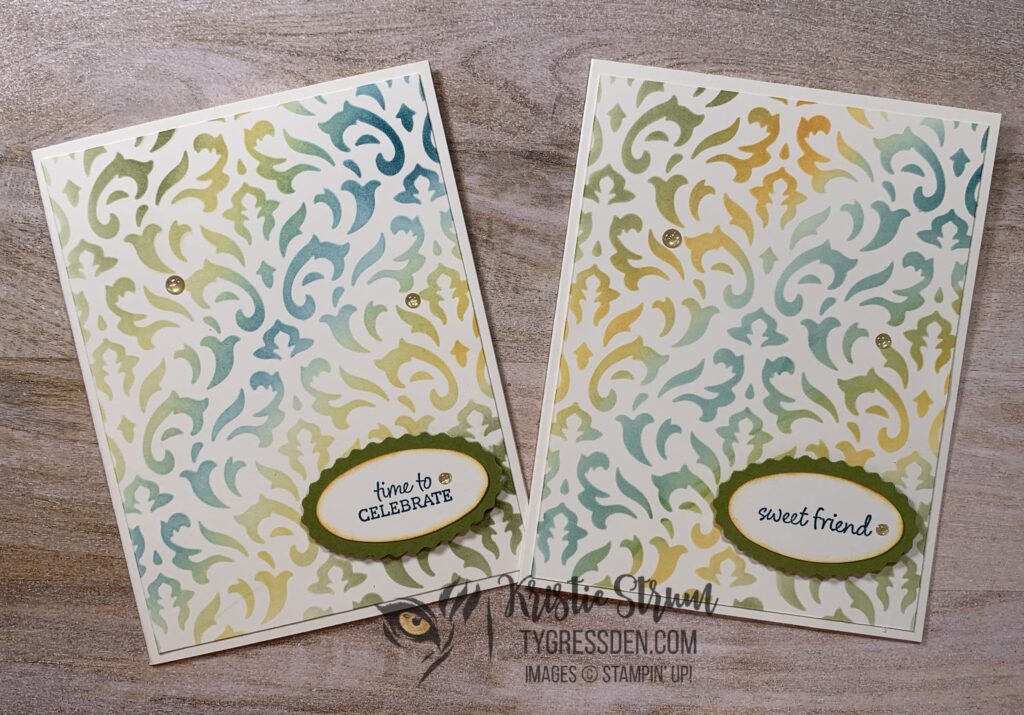 I was so excited to learn back in November that Stampin' Up!® was going to have Blending Brushes in the new January -June 2021 Mini Catalog. I haven't had a lot of time to use them yet, but these cards are actually the second project I've made with them. I'll be sharing the first project soon as part of an upcoming series of cards using the Many Messages Bundle.
I knew I wanted to try the brushes with the Basic Pattern Decorative Masks, which I haven't used since the fall of 2019. You can see that project here. The crazy thing? I can't find the rest of the package of masks so I'm using the same one again!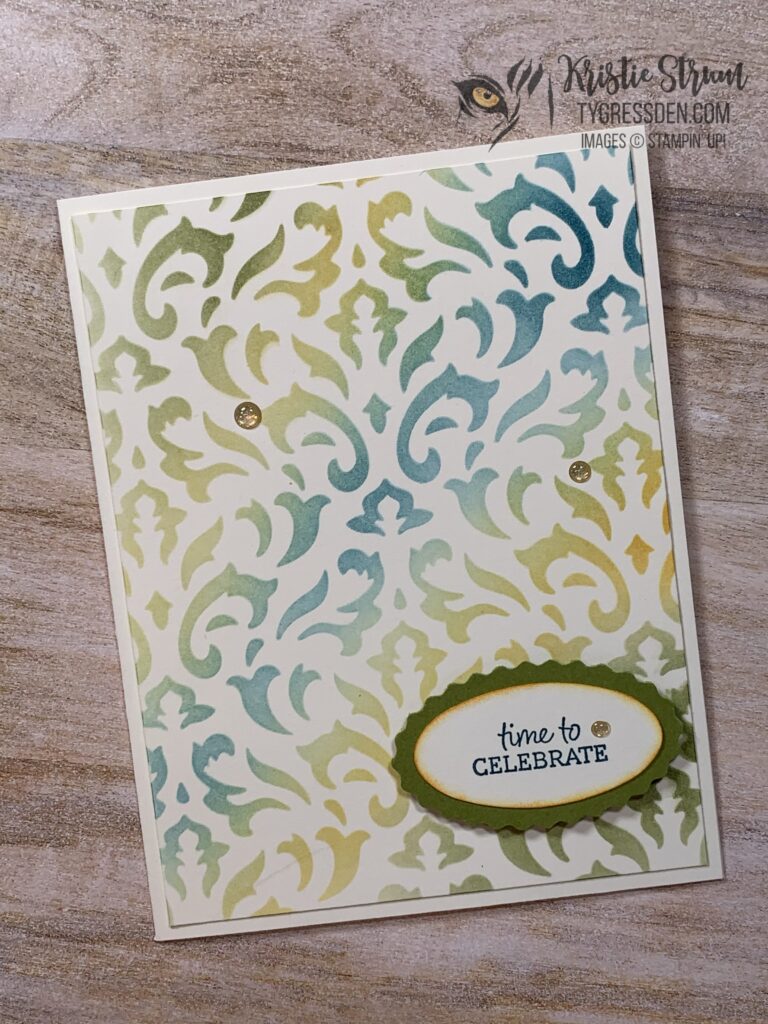 I goofed up a little on my first card. I forgot to use the lightest color first, starting with the Pretty Peacock instead of Mango Melody, though I still like the look. I also didn't have the mask held down quite firmly enough, so there was a little blurring in the Old Olive area in the lower right. I was able to cover up the worst of it with my sentiment.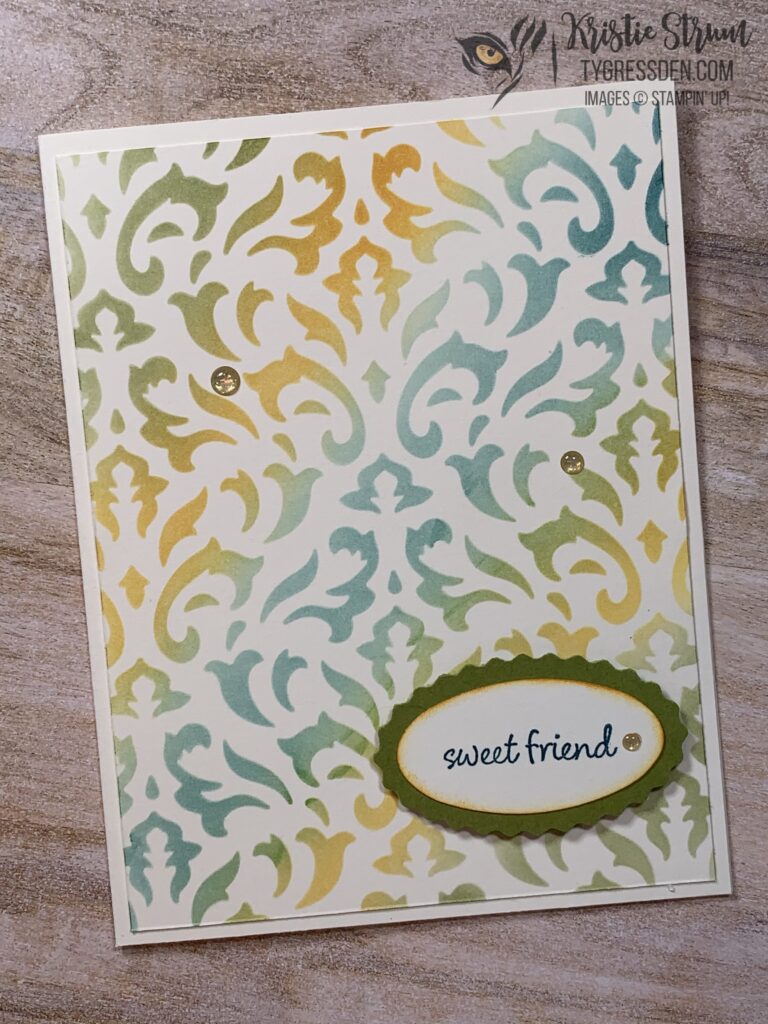 I had a better handle on both things for the second try, and while I certainly can use more practice blending the colors, I LOVE how both cards turned out. And they were very quick to make with the Blending Brushes! I added quick sentiments with the Oval Occasions Bundle. I almost forgot embellishments, but Gold Glitter Enamel Dots made a perfect accent.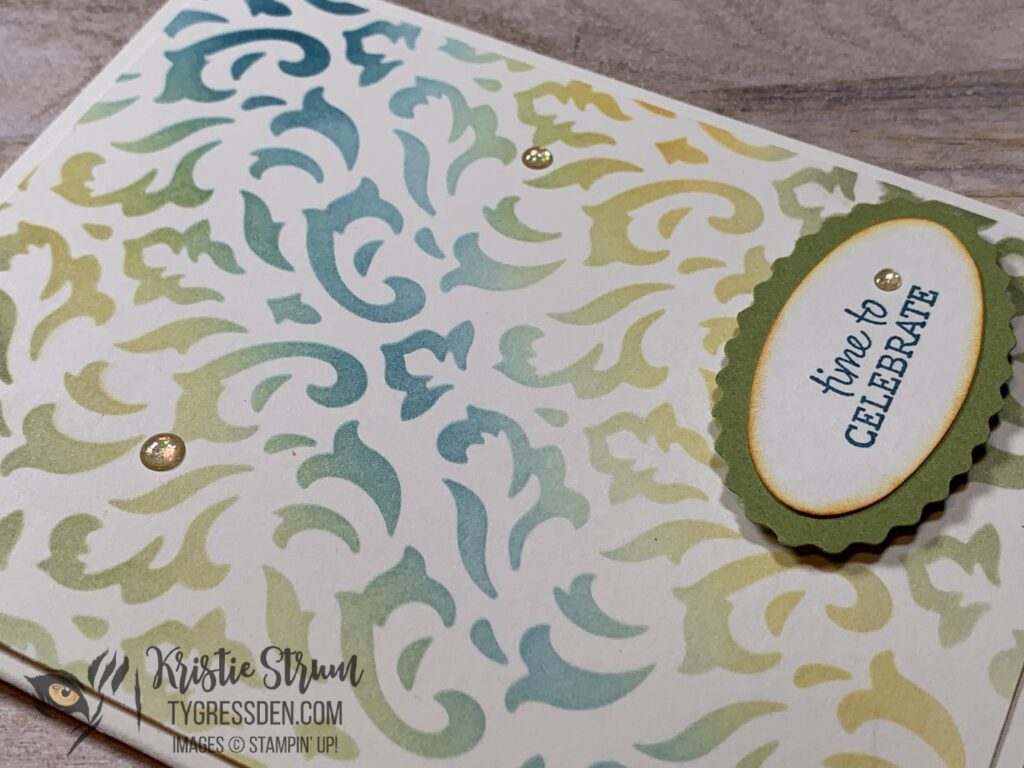 I often choose color combinations based on the Designer Series Paper (DSP) I'm using, so how do I choose when I'm not using DSP? Sometimes I just pick out colors that appeal to me. In this case, I wanted to use Pretty Peacock, but wasn't sure about the other colors. I turned to the In Color Combination Chart you can find on my Resources page, and one suggestion for Pretty Peacock is Old Olive and Mango Melody, definitely not a go-to combination for me! You can find all the supplies I used below.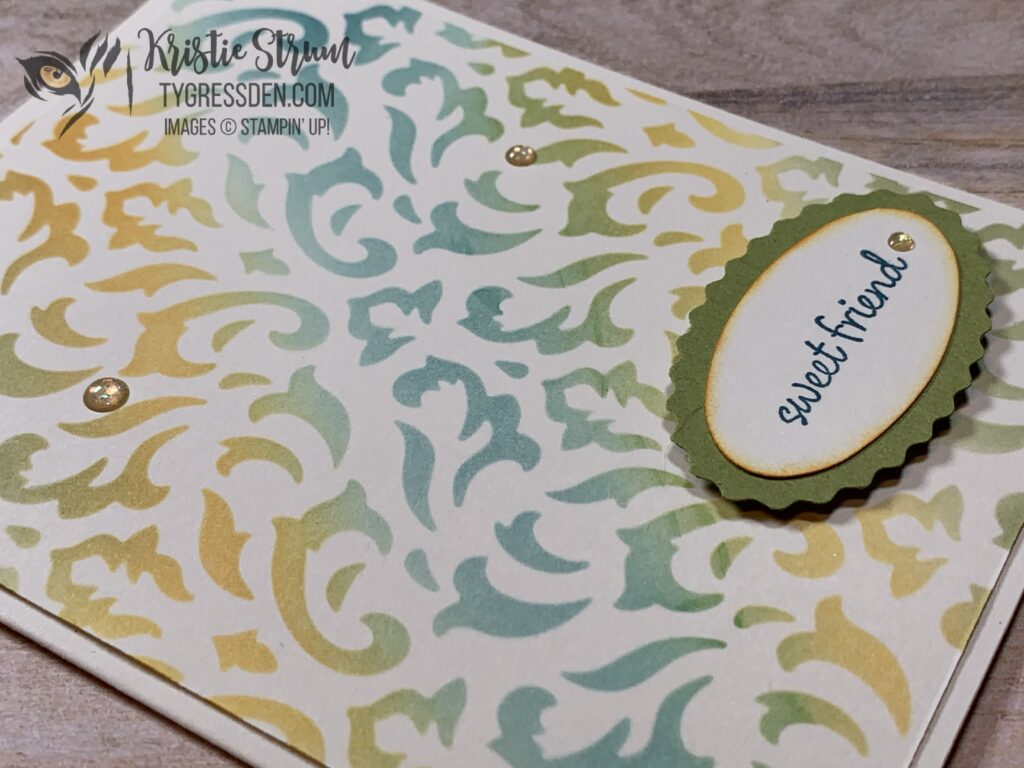 Select the NEXT button to head over to Nicole Mahler's blog to see her awesome project!
January 2021 Technique Blog Hop Roll Call
Kristie Strum (you're here)