Back to the Monster Bash Suite!
The project I demonstrated at Demos Galore clearly needed to involve the cute coffin treat boxes (food safe!). I really liked the look of the coffin box in the upper left hand corner of page 53 of the Holiday catalog. That one used embossing paste along with one of the masks from the Basic Patterns Decorative Masks set (on page 35 of the Holiday catalog), and I was hoping for a simpler idea.
I wondered… Would it work with the new metallic inks in the Holiday catalog (page 16)? To try it out, I lined up the coffin box lid on some grid paper and stuck it down with some washi tape. (I recommend putting the washi on the tabs that are going to be folded into the inside of the lid when you put it together, since it won't matter if the mask misses those areas.)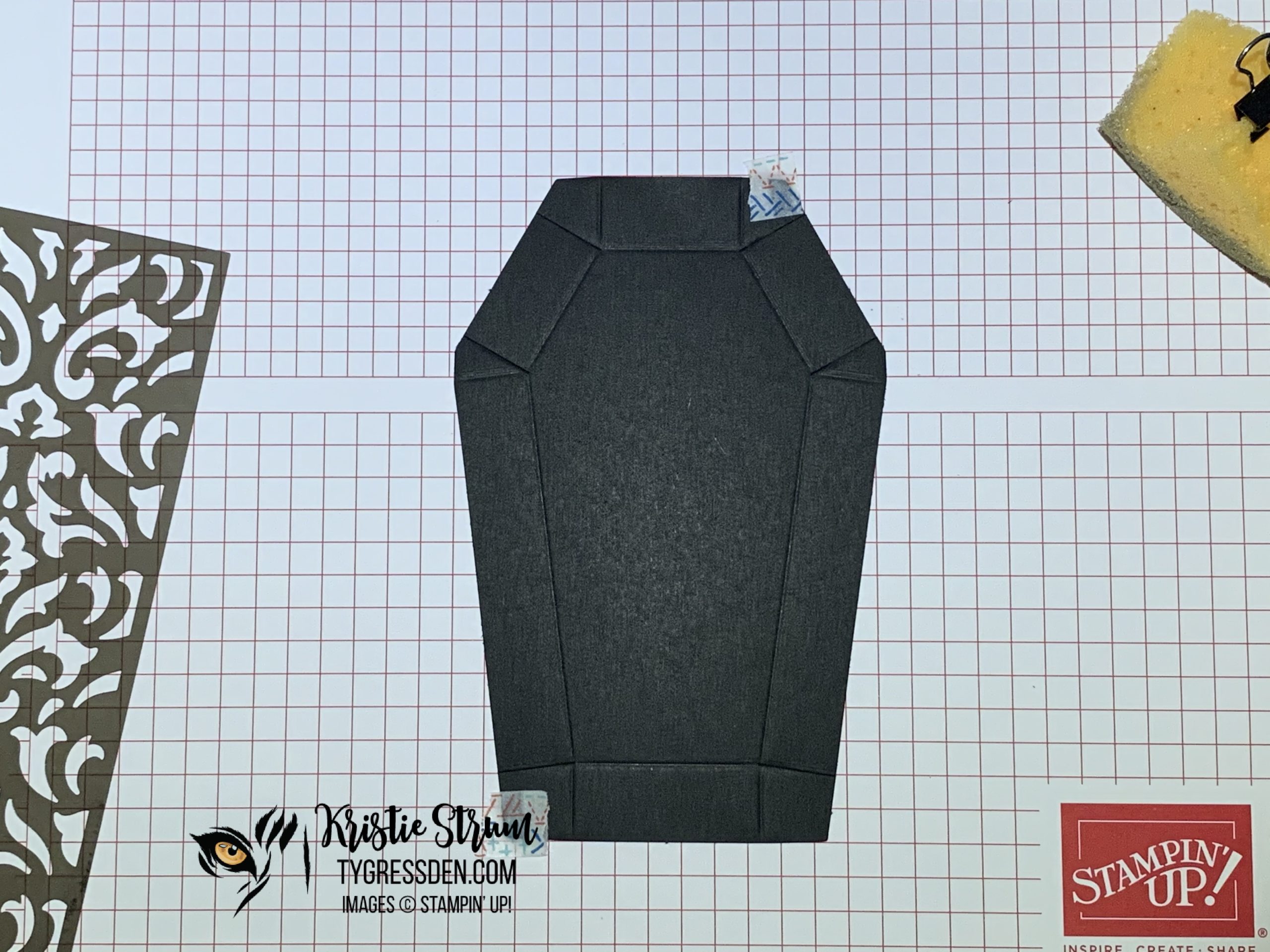 Next, I lined up the mask over the lid, placing it where I thought the design would look nice and squared up. I also stuck that down with some washi tape.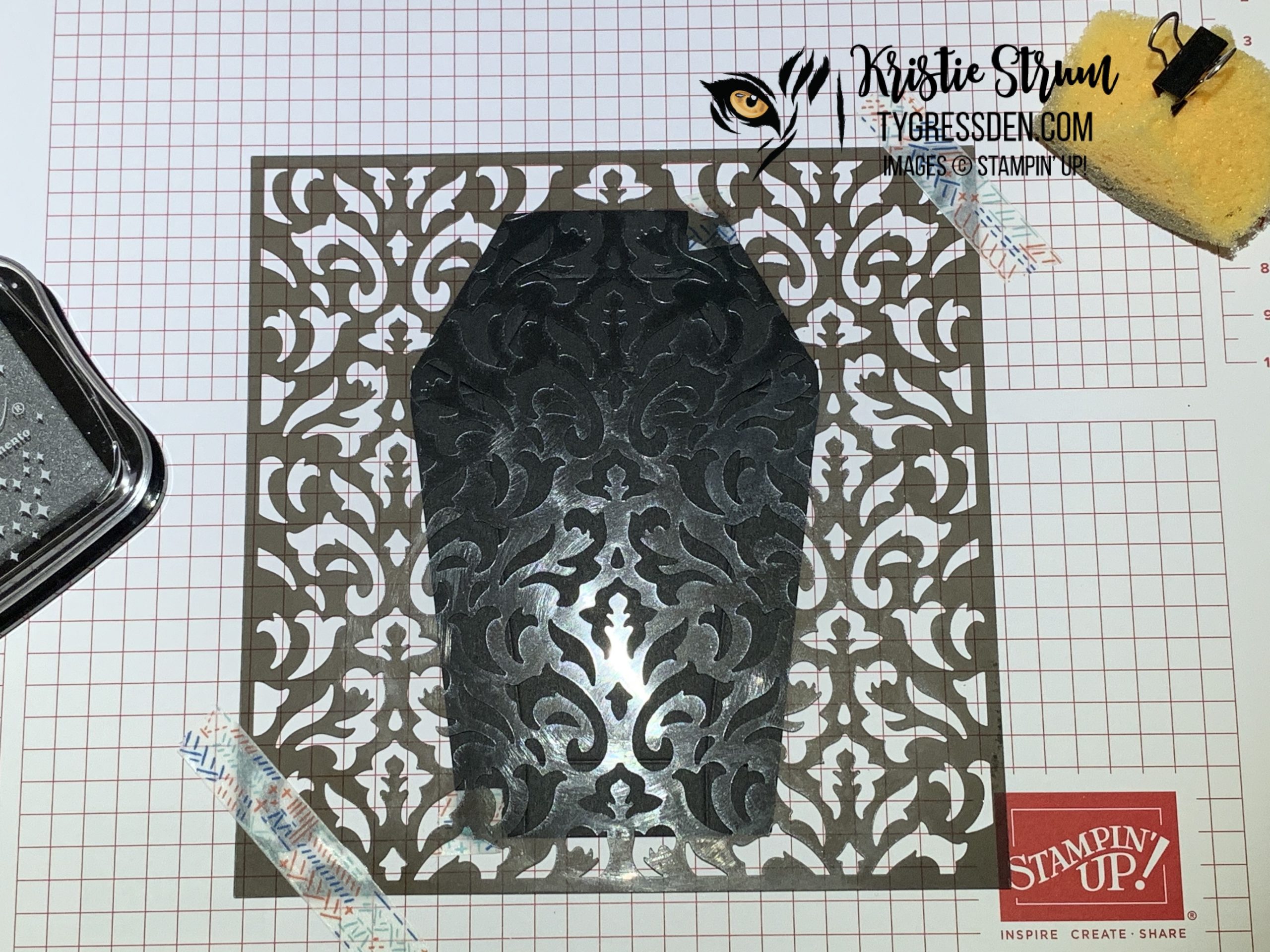 I then inked up a section of a Stampin' Sponge with the Silvery Shimmer Delicata Metallic Ink and worked the sponge over the lid until I was happy with the coverage.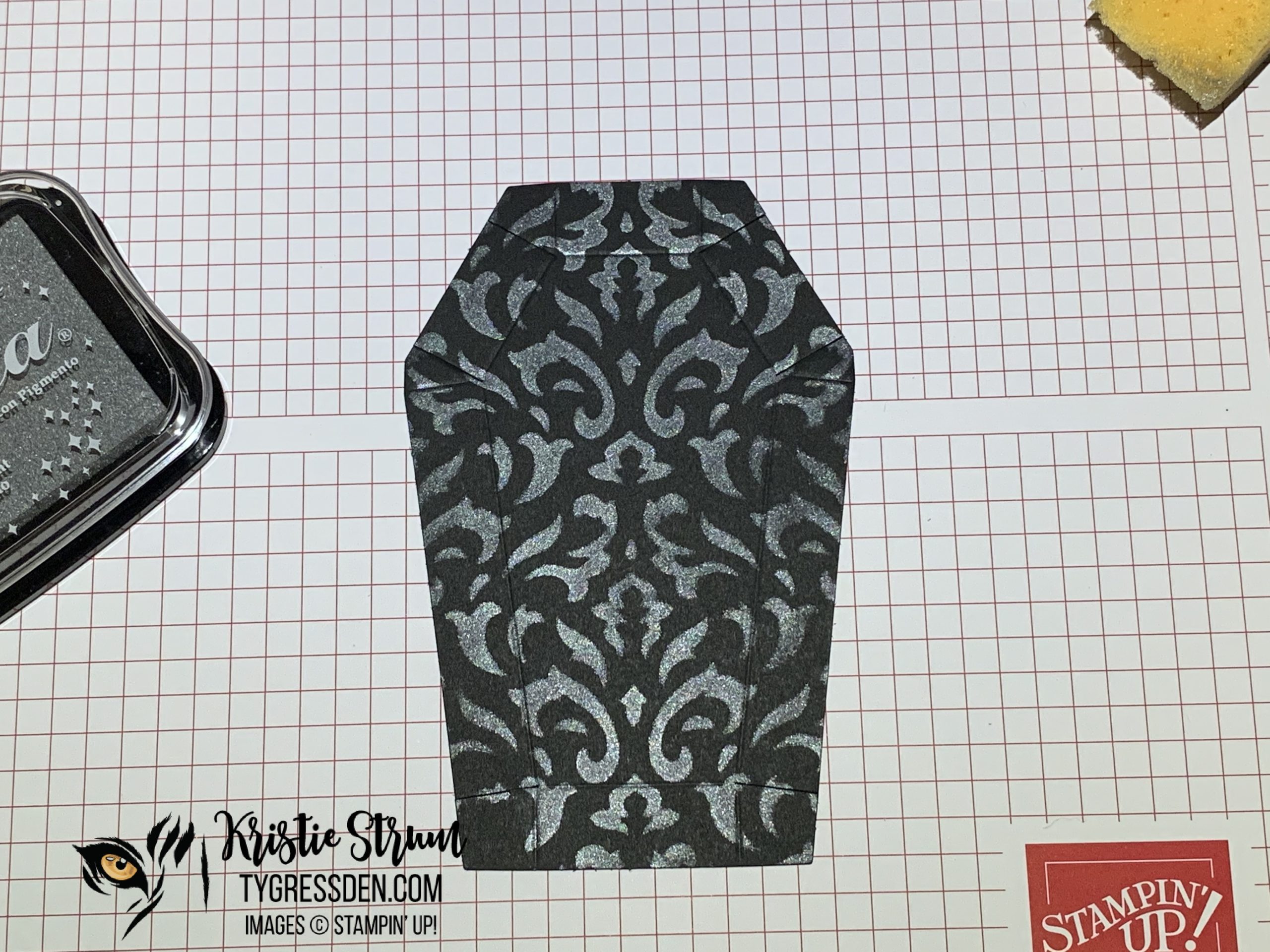 The metallic inks do take a little while to dry. Just set the lid aside while preparing your decorations and assemble it last, and you'll probably be just fine. I stamped and die cut the vampire image from the Spooktacular Bash stamp set, die cut a frame from the Ornate Frames Dies, colored the vampire with Stampin' Blends, and assembled the bottom of the coffin, and the lid was dry by the time that was all done.