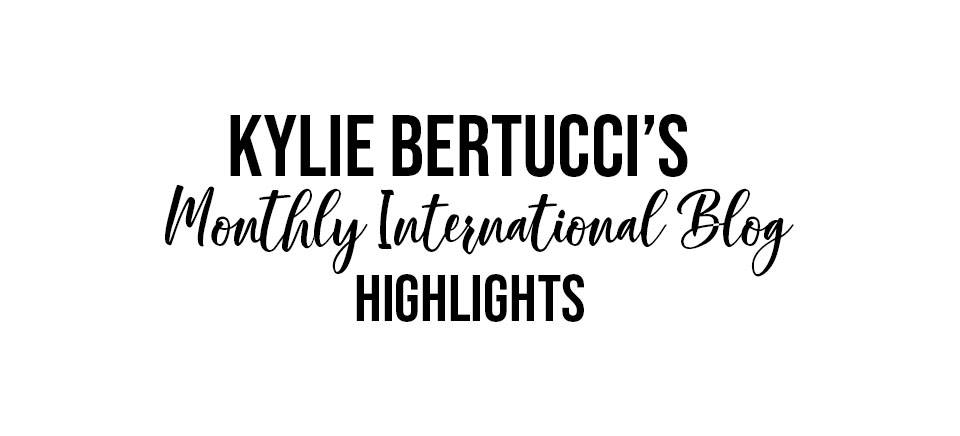 I'm excited to be participating in Kylie Bertucci's Monthly International Blog Highlights with Stampin' Up!® demonstrators from around the world! The theme this and every month is Thank You.
Somehow the Corner Flip Card missed my radar until recently. Today I'm sharing my first card using this fun fold, though there will certainly be more in the future. It's a great way to use Designer Series Paper, which is a feature I especially love.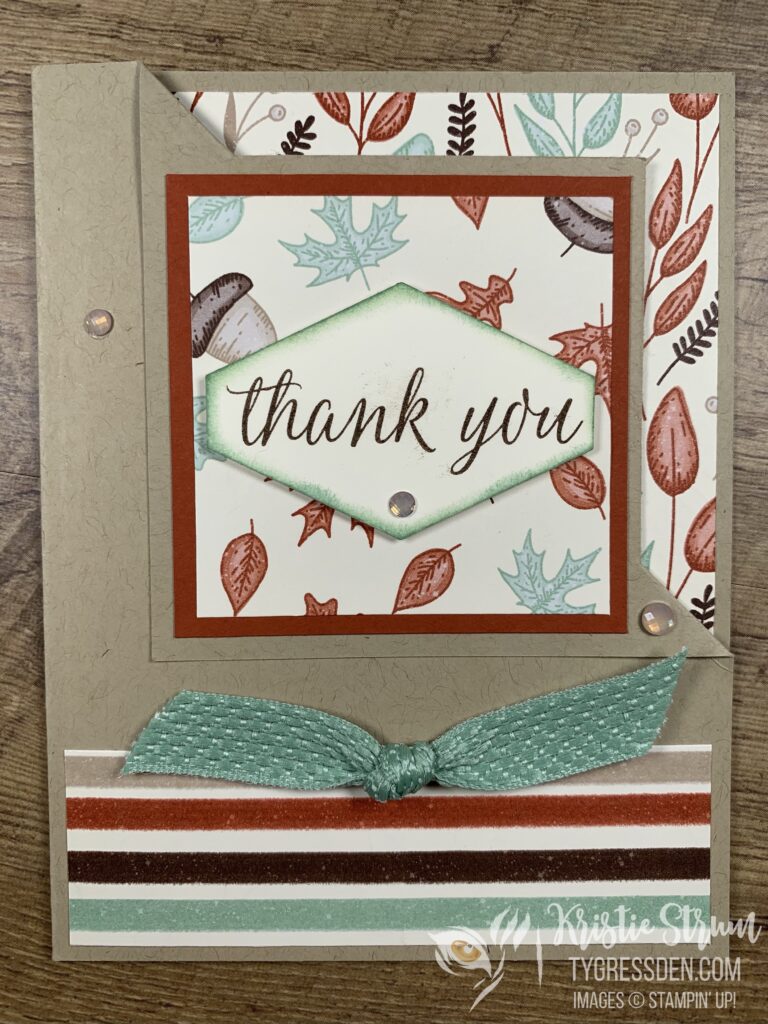 I neglected to take photos while I created this. However, it's a pretty simple fun fold, though a little tricky to explain. After you score your 8.5″ x 5.5″ cardstock at 4.25″ for a vertical card with the fold to the left, place your cardstock at the 3″ mark along the top of your trimmer.
You will want to move your cutting blade with the guide up and off the paper at the 2.5″ mark along the guide, then place the guide down. You will cut the paper from the 2.5″ mark down to 4-7/8″.
Next, rotate the cardstock a quarter turn to the right and place again at the 3″ mark across the top. With the guide lifted, move your cutting blade to the 3″ mark on the guide, then put the guide down. Cut the paper from 3″ up to 5/8″.
Finally, you'll flip the corner down onto the front of your card and adhere carefully along the left and bottom edges.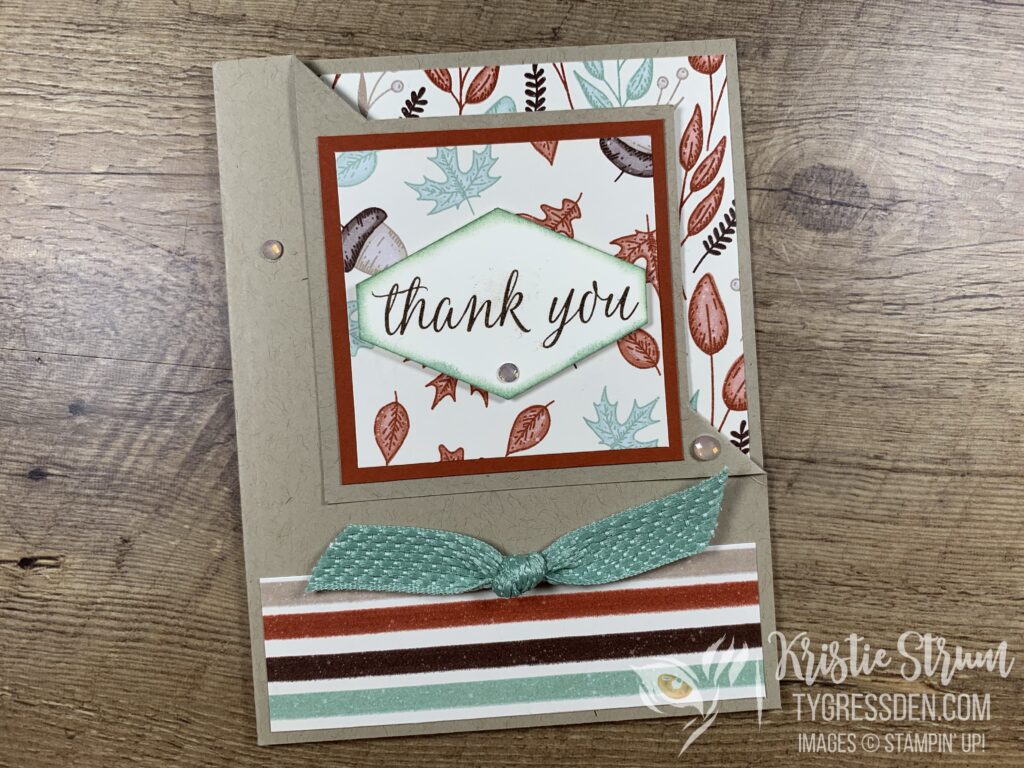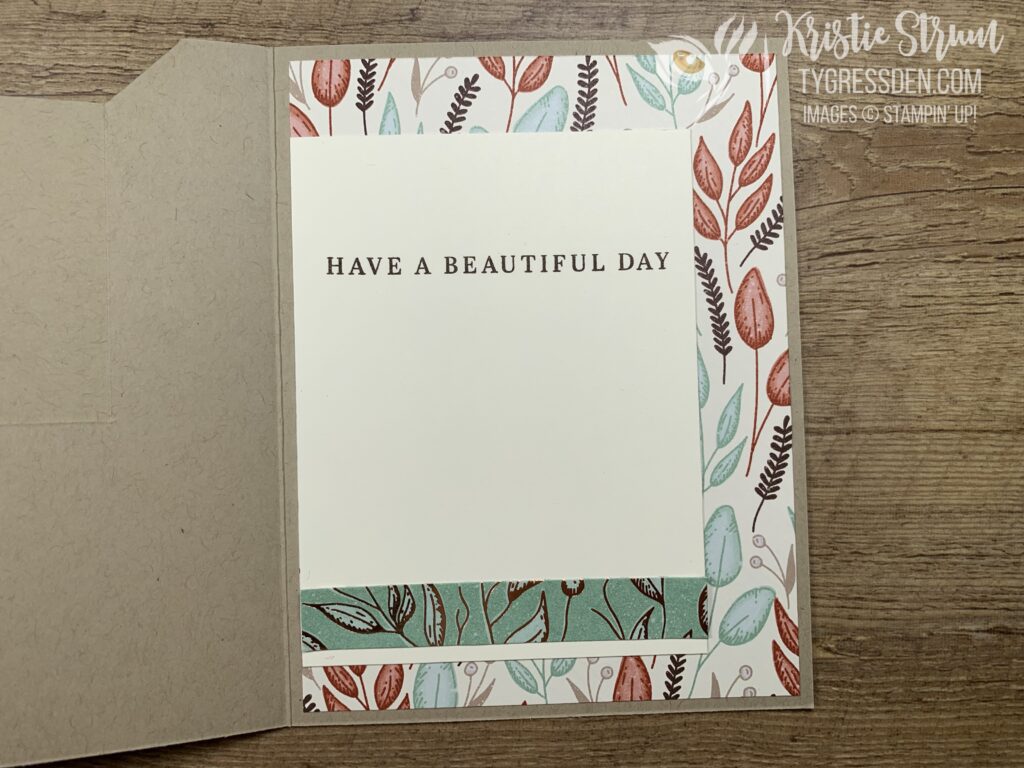 For the inside of the card, make sure your sentiment layer, if desired, is placed below where it will show when the card is folded.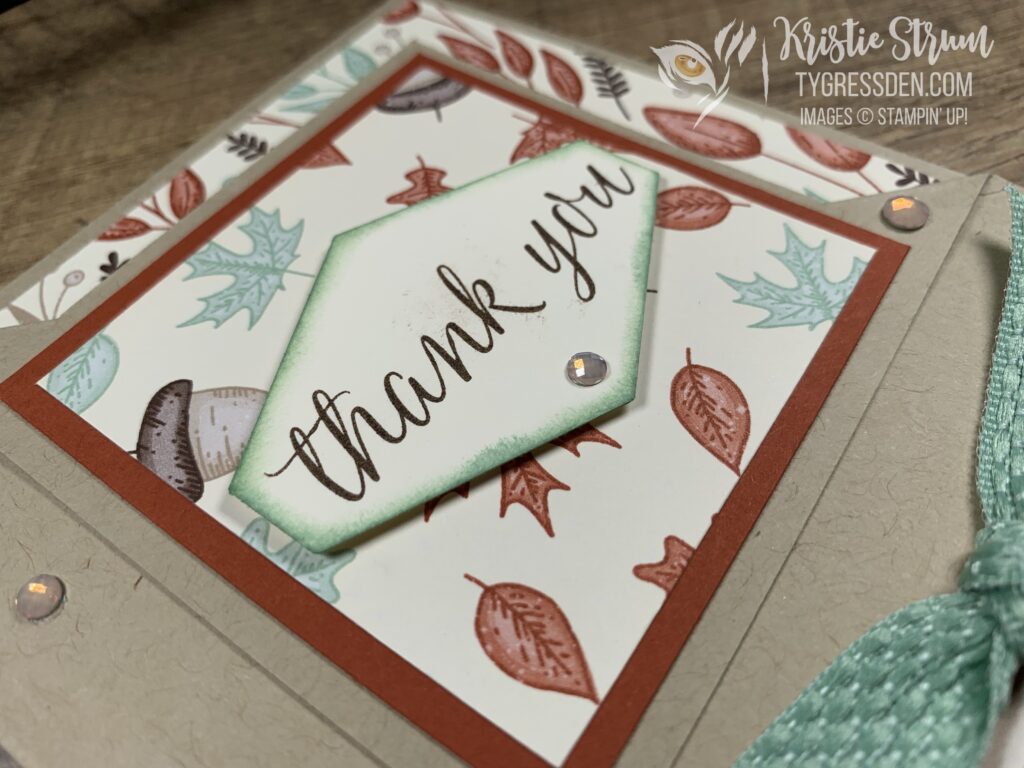 I'd love it if you were to vote for me! The top 10 will participate in a blog hop toward the end of November. Just look for my card in the gallery.