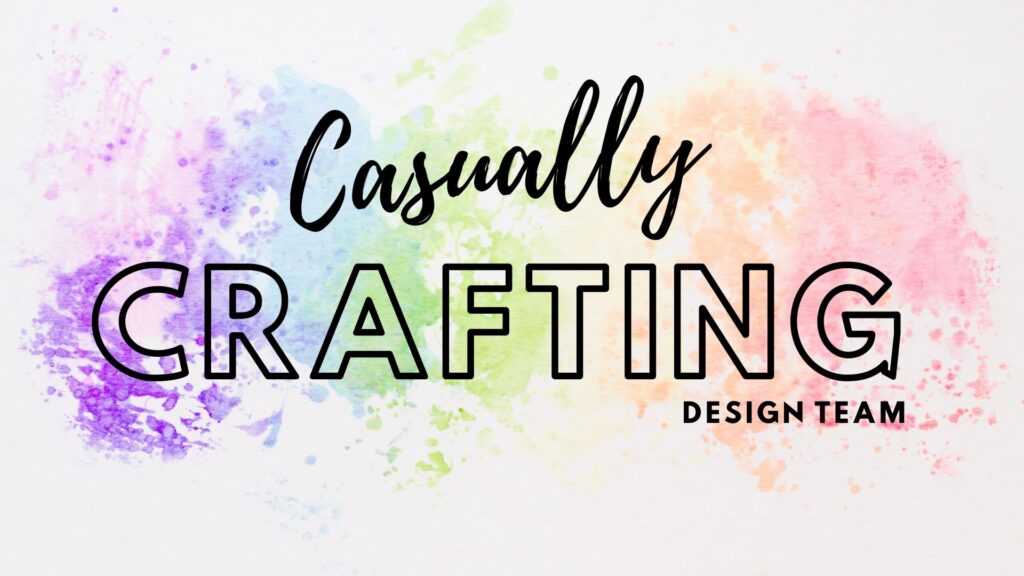 Welcome to the October 2021 Casually Crafting Blog Hop! We are Stampin' Up!® demonstrators from around the world who love to create cards ideal for the beginner or casual crafter. This month we're taking on a sketch challenge.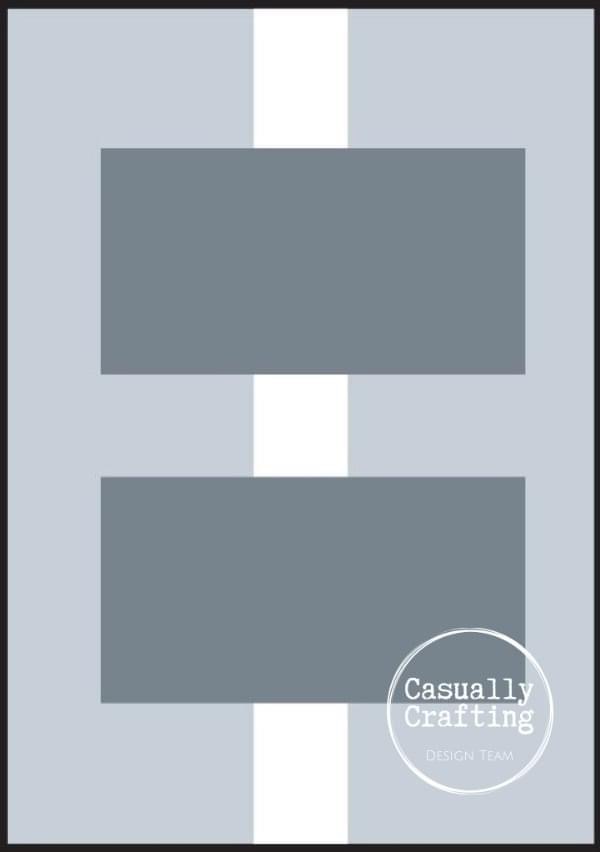 I've been meaning to create with the Cute Halloween Suite for a while. The colors in the Cutest Halloween Designer Series Paper (DSP) are so fun and I love the addition of Flirty Flamingo to the more usual Pumpkin Pie, Old Olive, Highland Heather, and Basic Black.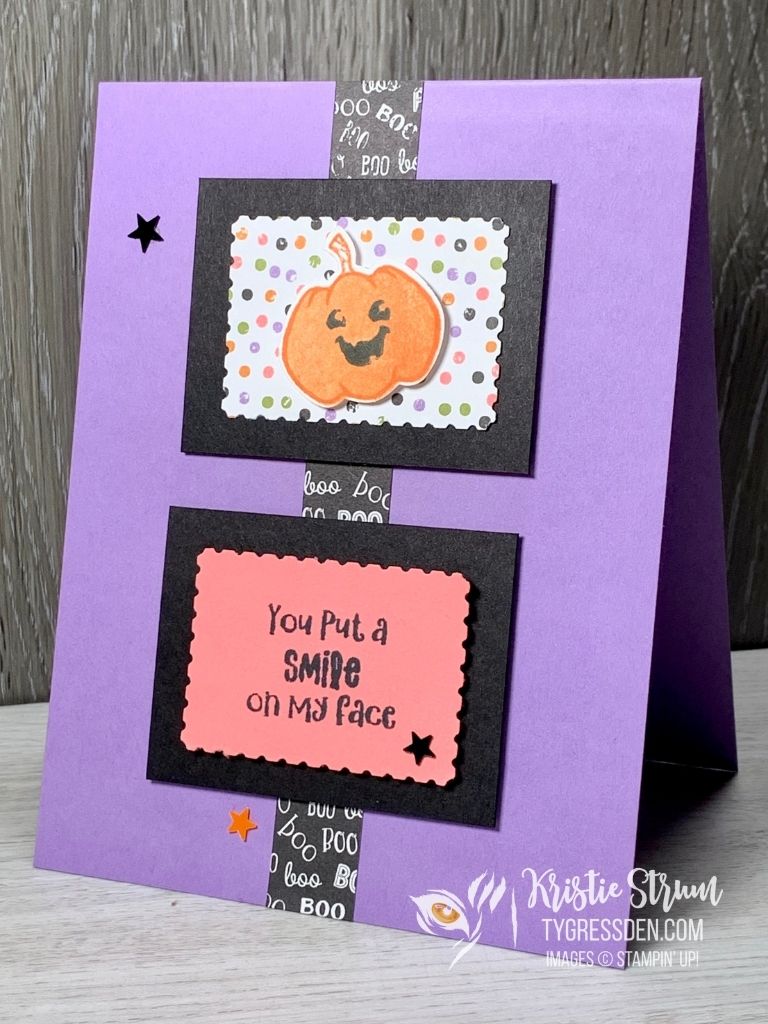 For the vertical strip, I considered using ribbon, but ended up adding the strip of "Boo" DSP in the middle measuring 5-1/2″ x 5/8″.
When I saw the rectangles in the sketch, I thought of the Rectangular Postage Stamp Punch and punched out a colorful dotted piece of DSP and stamped a sentiment onto Flirty Flamingo cardstock. The size of the punched out pieces wasn't quite large enough, so I layered them onto pieces of Basic Black cardstock measuring 1-7/8″ x 2-1/2″.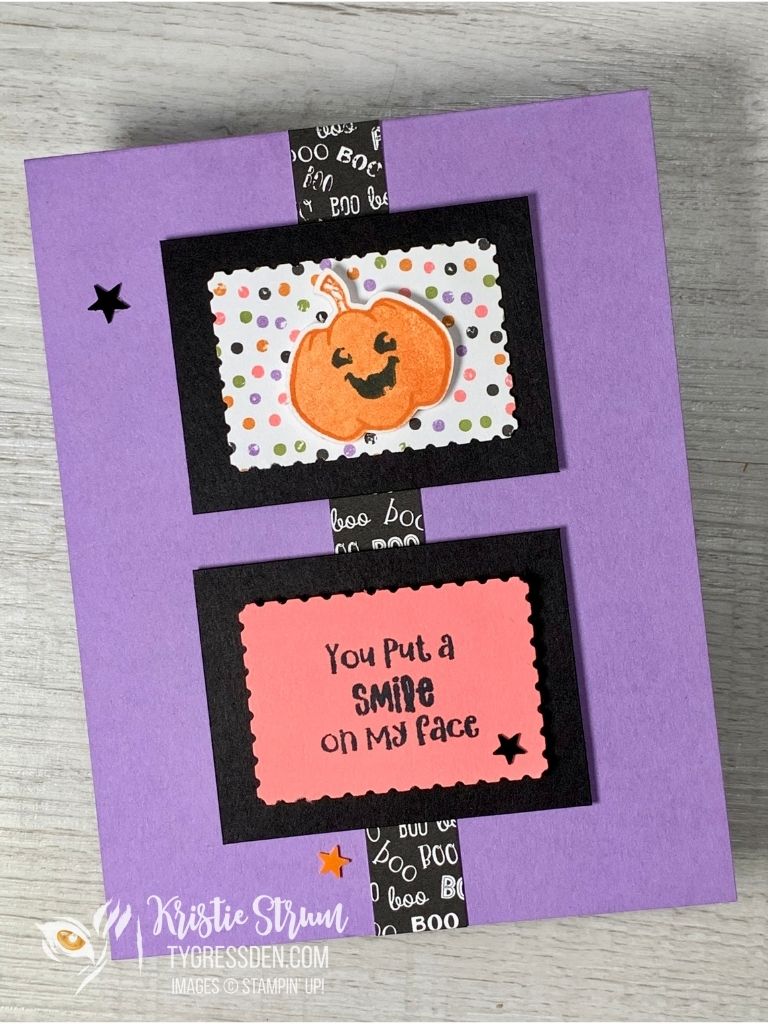 Then I had to decide which smiling face to add–the Cutest Halloween Stamp Set includes the pumpkin I ended up choosing, as well as a cat, ghost, and skull. One note: the coordinating Halloween Punch will punch out all of them but the skull.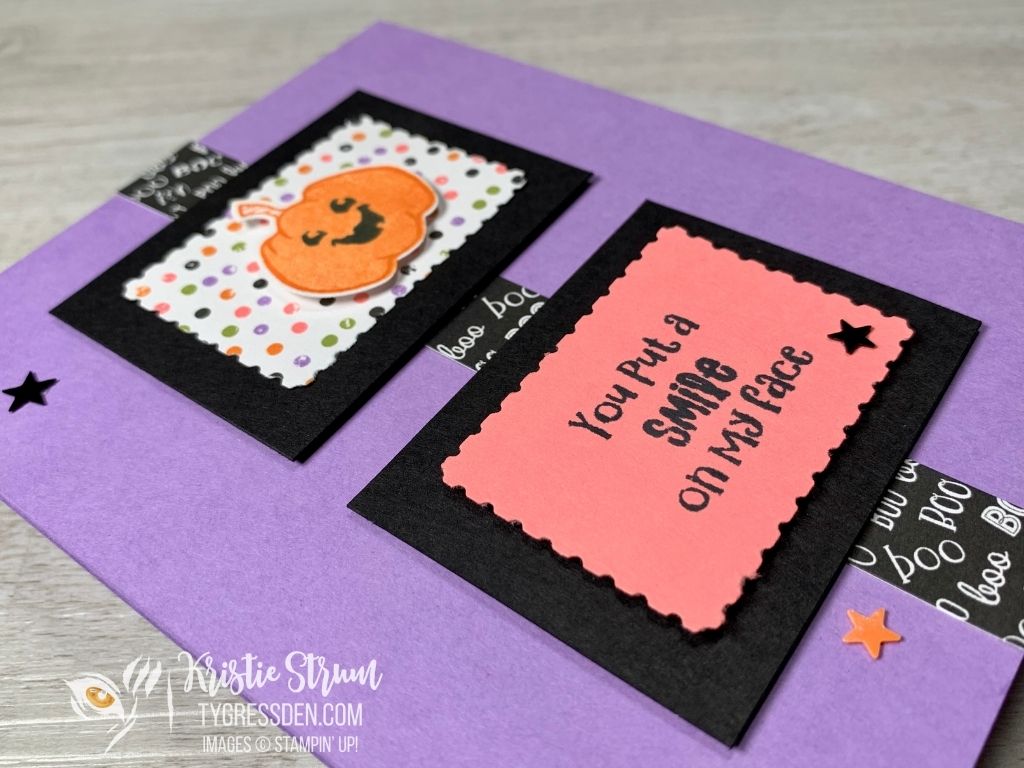 Finally, I scattered a few Cute Stars Adhesive-Backed Sequins.
I hope you enjoyed the project I shared today! Please continue hopping and finding more inspiration by selecting the next link below. If you received this by email, please select the title at the top to visit my website and find the blog hop list.
Casually Crafting Design Team