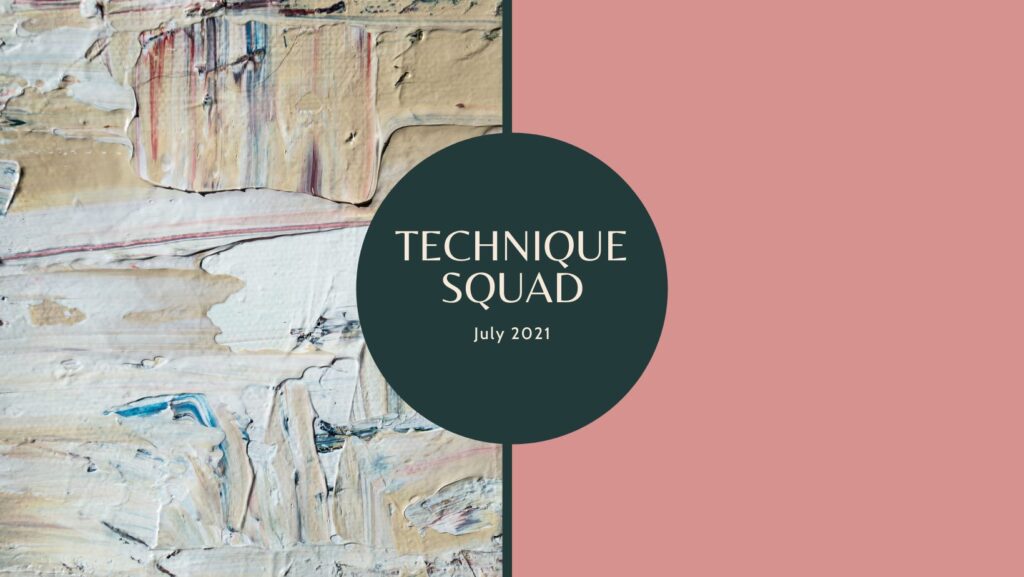 Welcome to the July 2021 Technique Squad Blog Hop! I'm so excited to be part of this fun collaboration with fellow demonstrators. This month's technique is alcohol ink.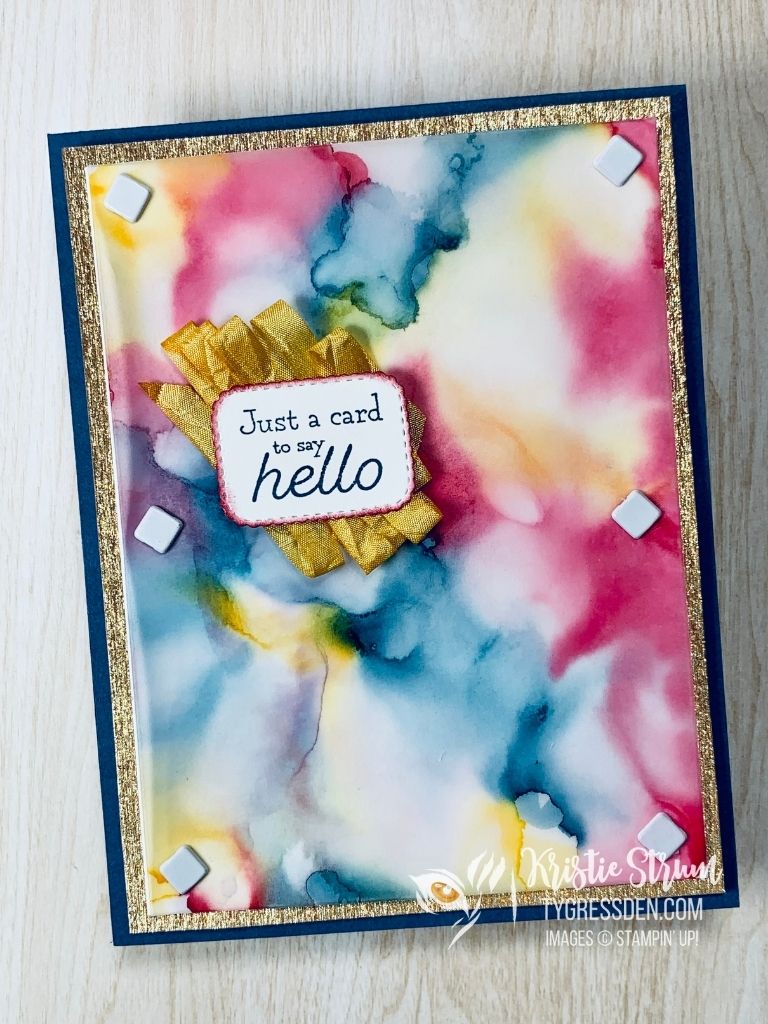 The basics of this technique are that you lay down one or more colors with Stampin' Blends markers onto Vellum Cardstock, add a highly concentrated version of isopropyl alcohol (I used 91% and plan to order 99% to compare), and then you can manipulate the interaction to create a pretty look. For this card, I colored a piece of vellum with the dark Daffodil Delight, Misty Moonlight, and Cherry Cobbler Stampin' Blends markers, added drops of the alcohol with a paint brush, and used a can of compressed air to move the ink and alcohol around. When I was done, I used the Heat Tool on the low setting to dry the piece.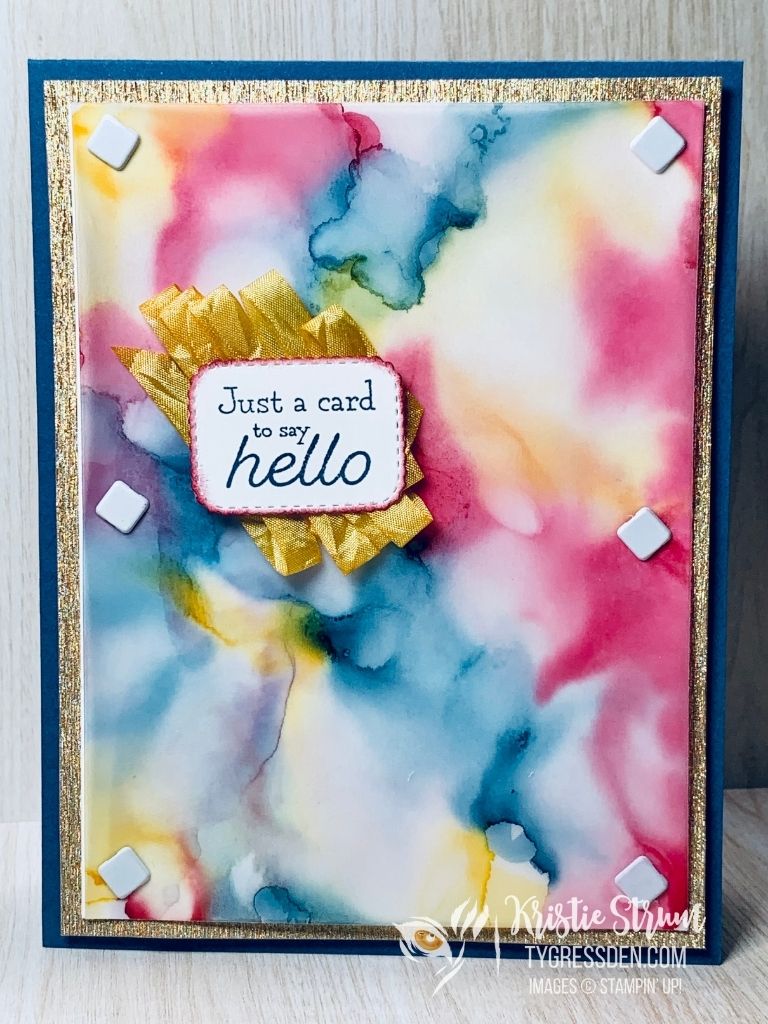 Despite holding down the vellum flat with sticky notes, my vellum did curl pretty well with this technique. I thought it would be fun to use the Round & Square Brads to hold it down, and attached it to a piece of Basic White Cardstock. It has been a long time since I used brads, though, and I didn't take into account how long the legs are in back! It worked out okay, though, since I had cut this layer down to be smaller, 3.75″ x 5″ rather than perhaps a more typical 4″ x 5.25″. So I added a layer of gold from the Gold & Rose Gold Metallic Specialty Paper to hide those legs.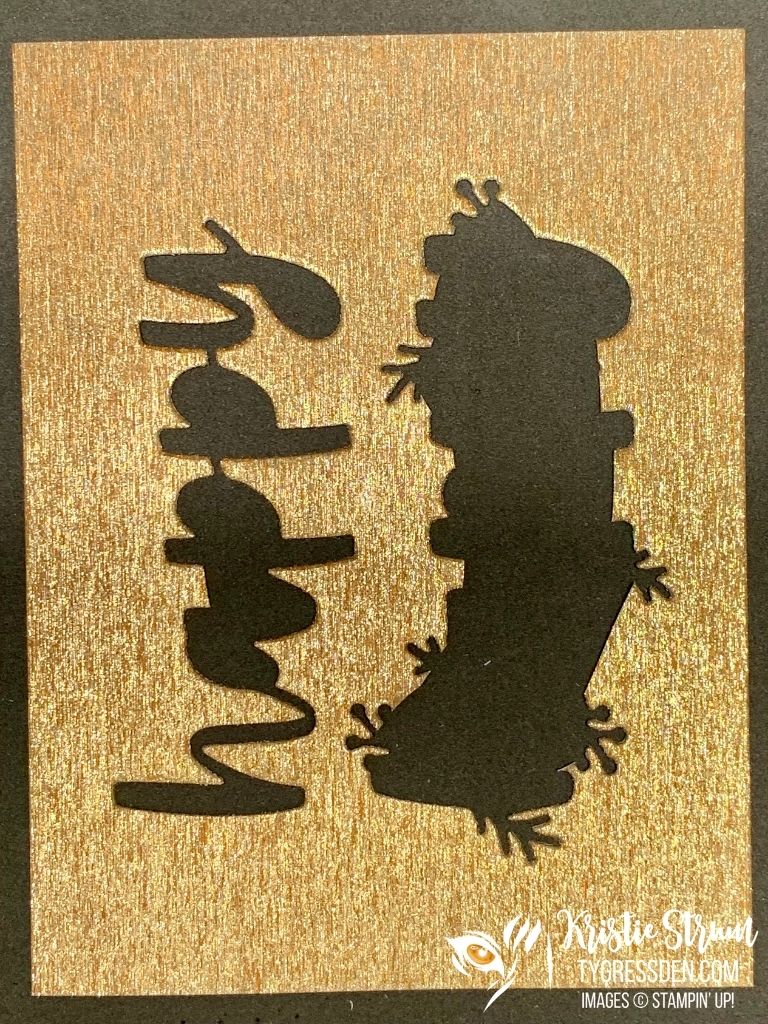 Sneak peek! I knew I wanted to get a couple of die cuts out of the gold from a set of dies that will be in the upcoming mini catalog. I figured I might as well use up some of the extra space in the middle, so I cut them out and then snipped away some of the small sharper bits on the more detailed one before adding the gold piece to the back.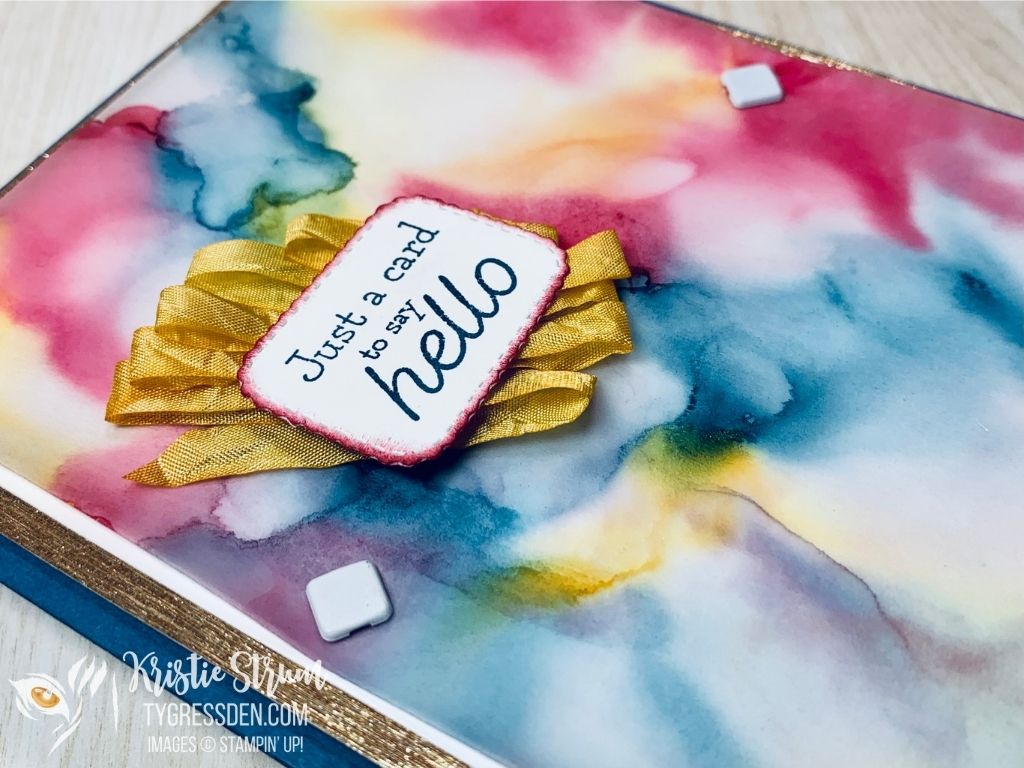 When you're playing with a new ink technique where you didn't use a specific stamp set, it's a great time to have some ready-made sentiments on hand you can pop onto a card. I have lots of sentiments from the Many Messages Stamp Set and Messages Die all ready to go in 15 different colors and white embossed on Basic Black Cardstock. I chose one in Misty Moonlight, added a little Cherry Cobbler ink with a sponge dauber, and popped it over a length of the Crinkled Seam Binding Ribbon colored with the dark Daffodil Delight Stampin' Blends marker.
I will be trying out this technique again after I acquire some additional tools, such as a liquid dropper rather than using a paint brush.
Select the NEXT button to head over to Mackenzie Grimme's blog to see her awesome project! The complete list of participants is below.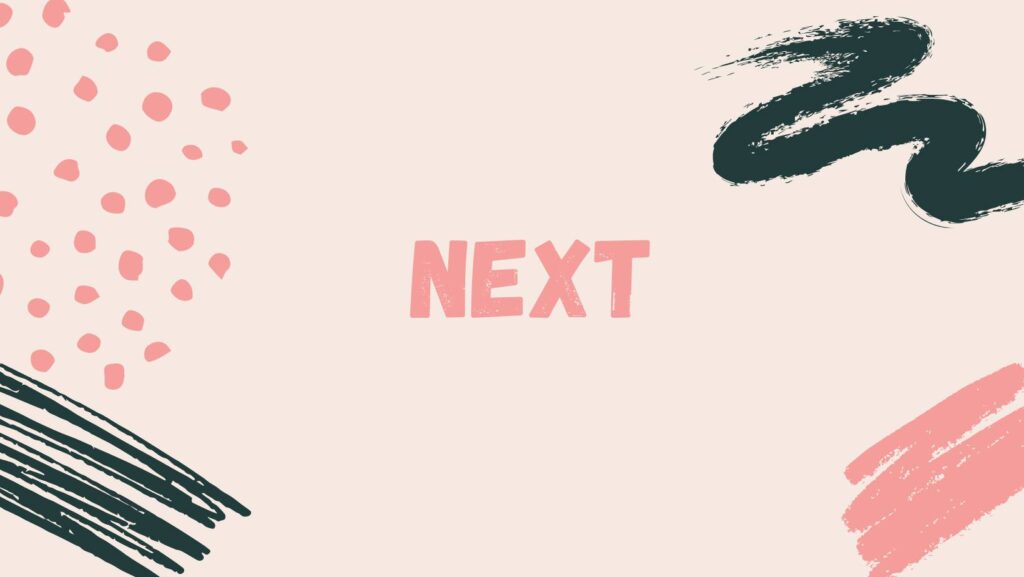 July 2021 Technique Squad Blog Hop Roll Call
Kristie Strum (you're here)