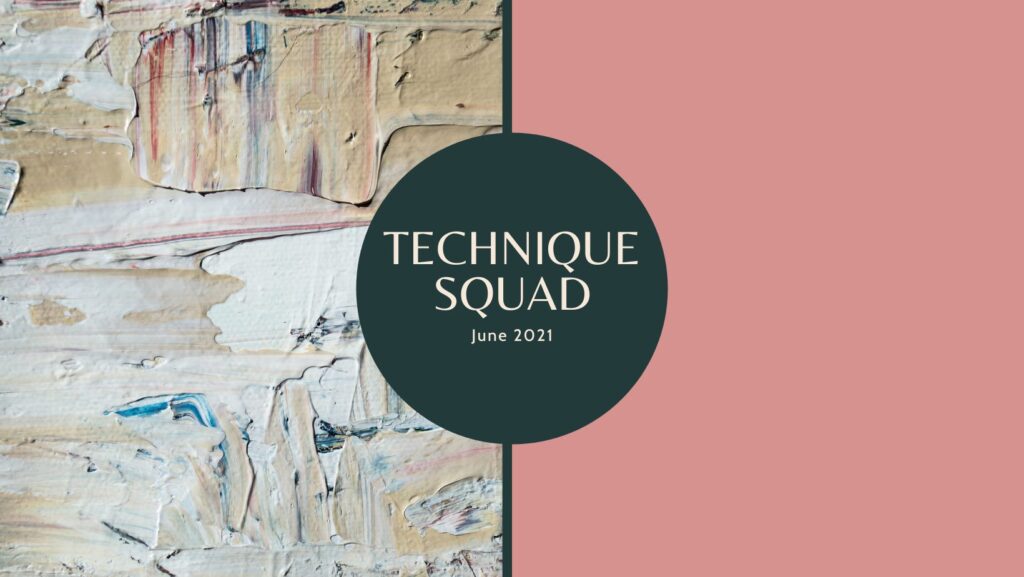 Welcome to the June 2021 Technique Squad Blog Hop! I'm so excited to be part of this fun collaboration with fellow demonstrators. This month's technique is painting with bleach. The general idea is that you use a brush and bleach on cardstock, which brings out a different color within the paper. I have one of my old Aqua Painters set aside to use with bleach. Last August, we stamped with bleach, and I used the Aqua Painter to flick bleach onto the background.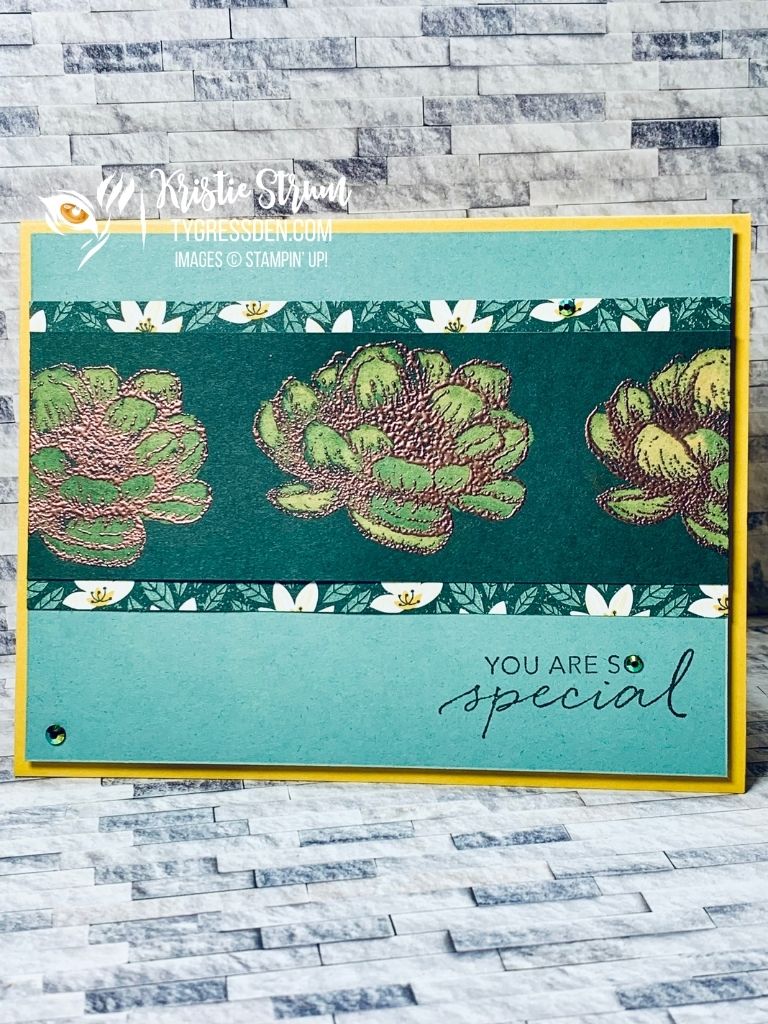 I started by embossing the flower image from the Tasteful Touches stamp set in copper. I might have gone with white if I knew how the rest of the card was going to go, but to get started I just thought copper would look great on the Evening Evergreen cardstock.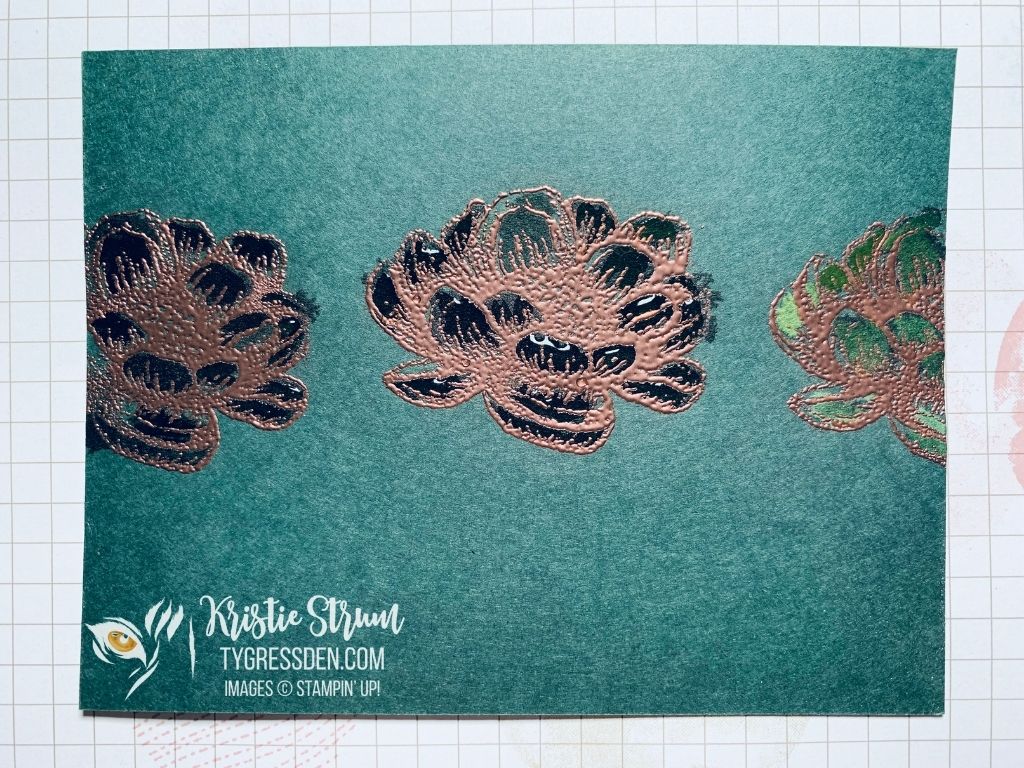 I remembered to take a photo during my first attempt, which didn't go so well. I painted straight across from right to left, and while the first flower changed color nicely, neither of the other two did. For my second attempt, I made sure to pick up fresh bleach with my brush from my closed bottle a few times as I went, which worked better. I might need to make sure to buy new bleach before I try a bleaching technique again.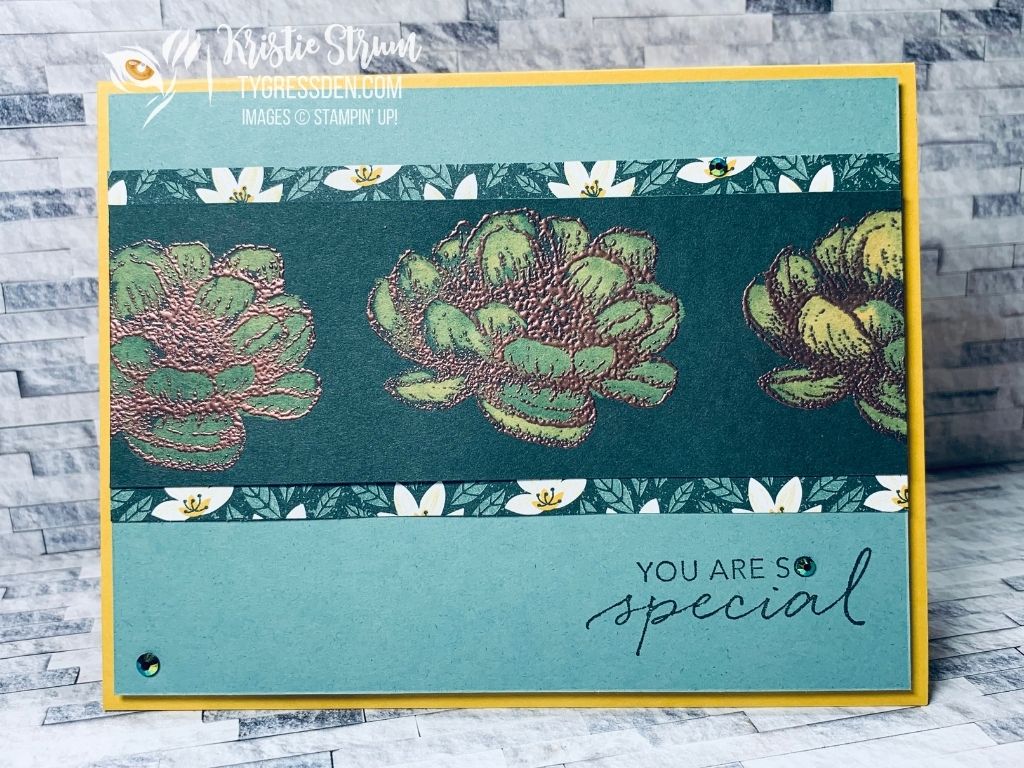 I made an educated guess that I'd get some sort of yellow from the bleach with Evening Evergreen, but I wasn't sure what shade, so I had to wait to see what cardstock would coordinate. When Crushed Curry seemed to be the best choice, I was also able to add a pop of In the Wild Designer Series Paper and bring in the Soft Succulent cardstock.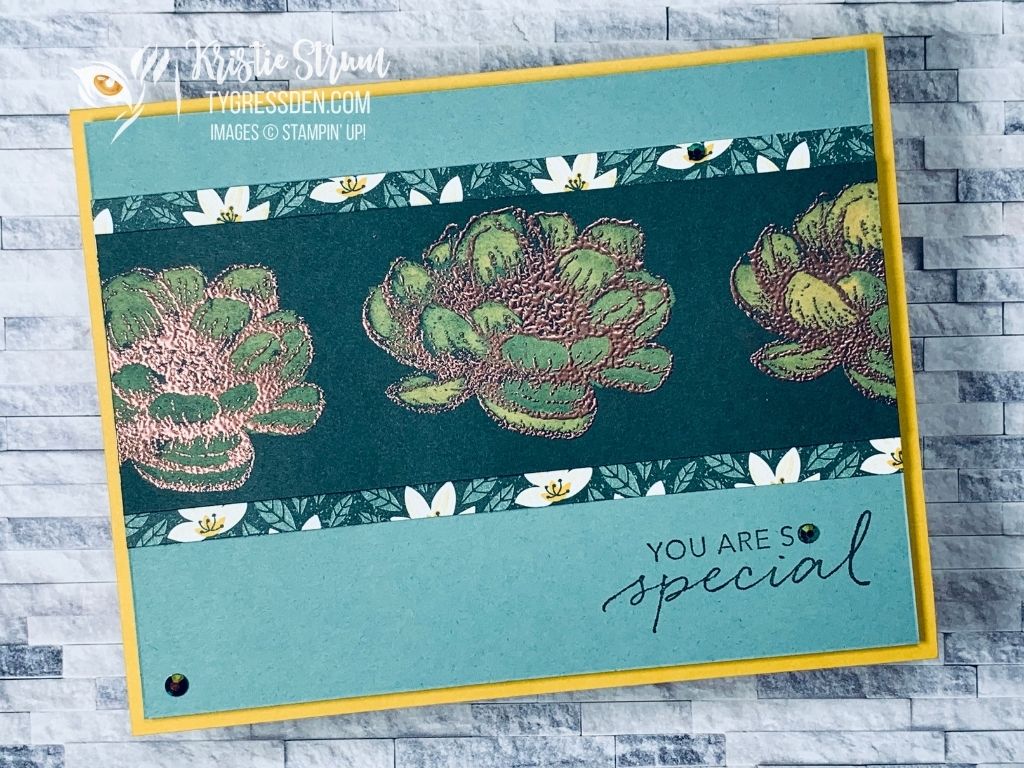 I finished the card with a few of the 2021-2023 In Color Jewels. You can find a button that'll take you to the list of items I used (except bleach, of course) after the blog hop roll call.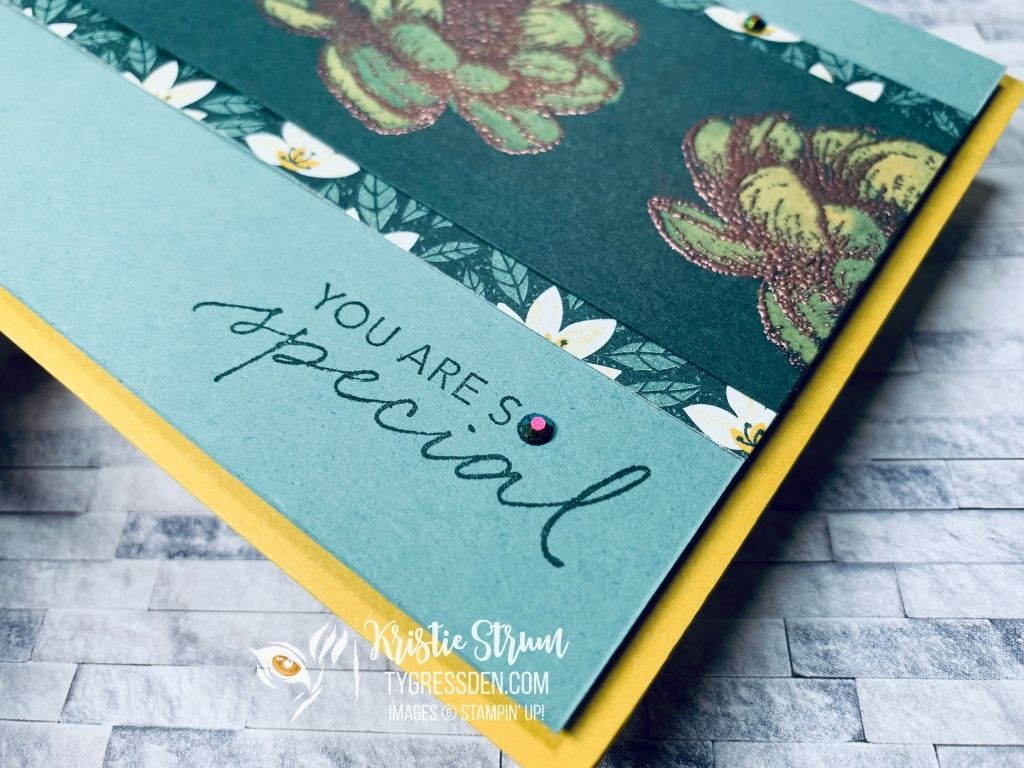 Select the NEXT button to head over to Mackenzie Grimme's blog to see her awesome project!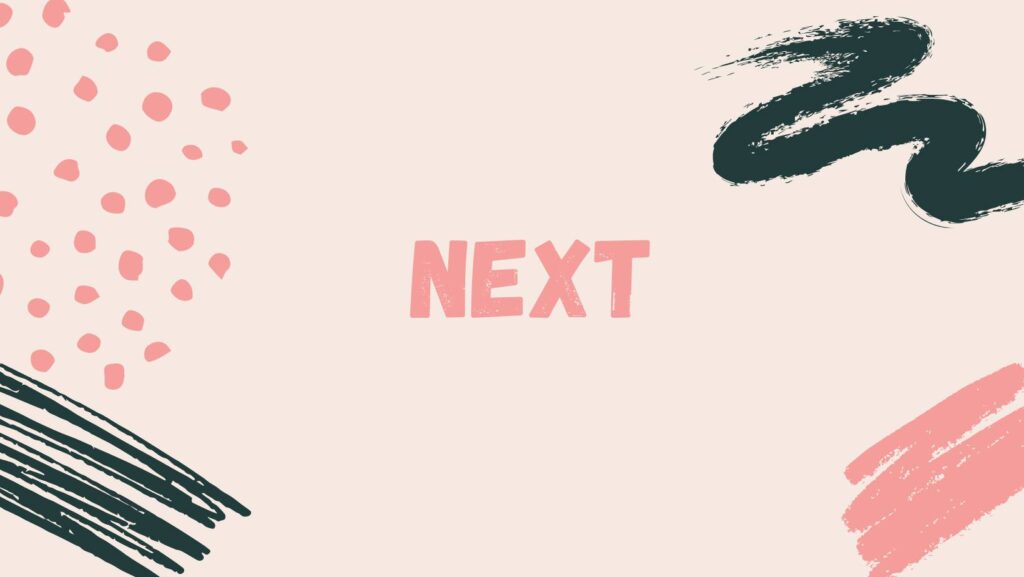 June 2021 Technique Squad Blog Hop Roll Call
Kristie Strum (you're here)