A funny thing happened when I was rearranging my craft area the other evening in preparation for a demonstrator event, OnTour: I found one more card featuring retiring products that had slid behind my laptop stand. So, I've rearranged my posts for this week a little and you get a bonus post featuring two cards using the Butterfly Gala stamp set.
First up is a card that sort of has a lot going on — sometimes I just don't know where an idea will lead! — but I liked where it ended up. My favorite part was probably coloring the butterflies with watercolor pencils and a Blender Pen.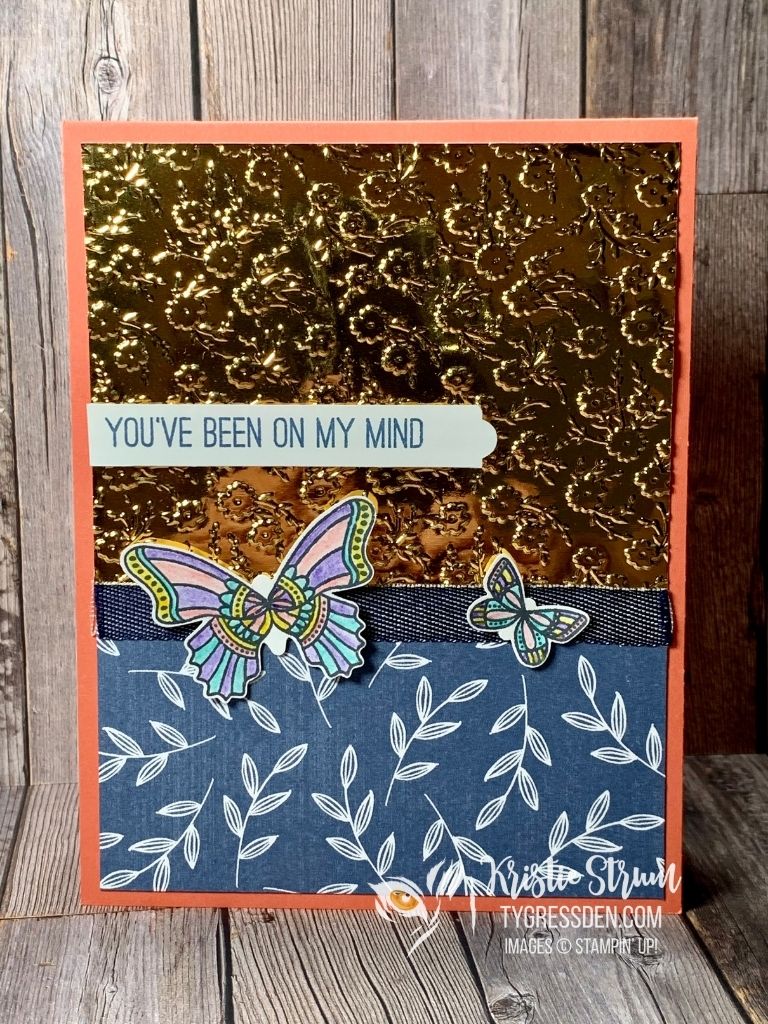 A close second favorite part is the Brass Foil embossing with the Ornate Floral 3D embossing folder.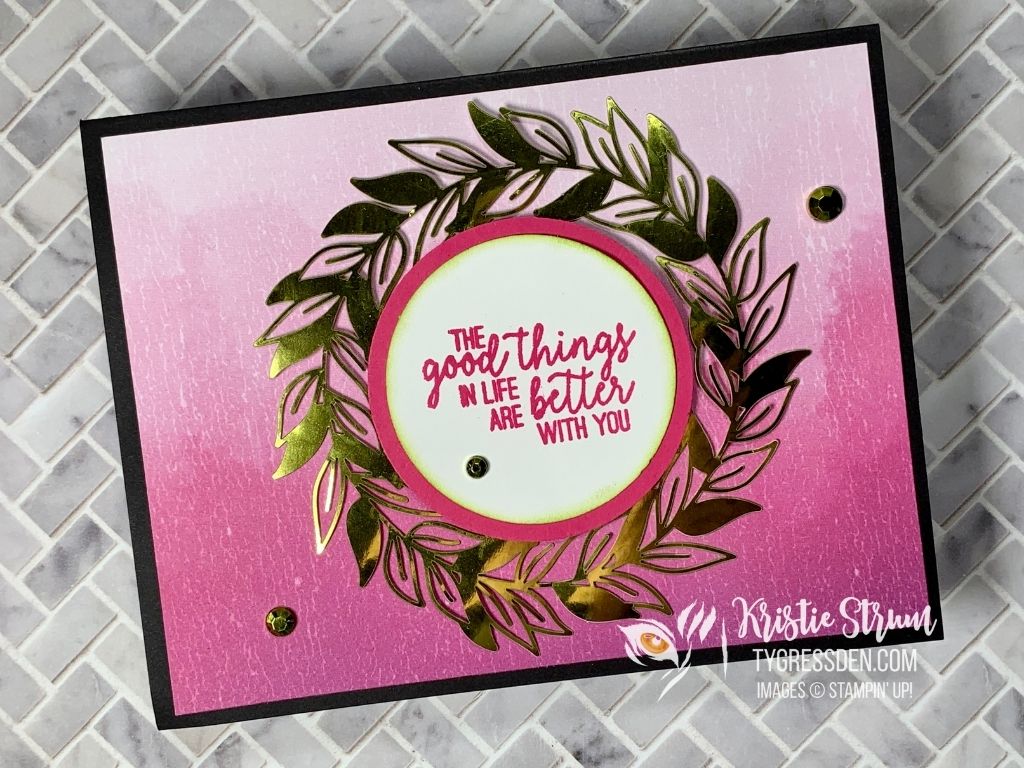 For this card, I had been given a challenge to use three or four colors from Basic Black, Bermuda Bay, Melon Mambo, Granny Apple Green, and Coastal Cabana. The Basic Black and Melon Mambo were easy with some Artistry Blooms Designer Series Paper, but what else?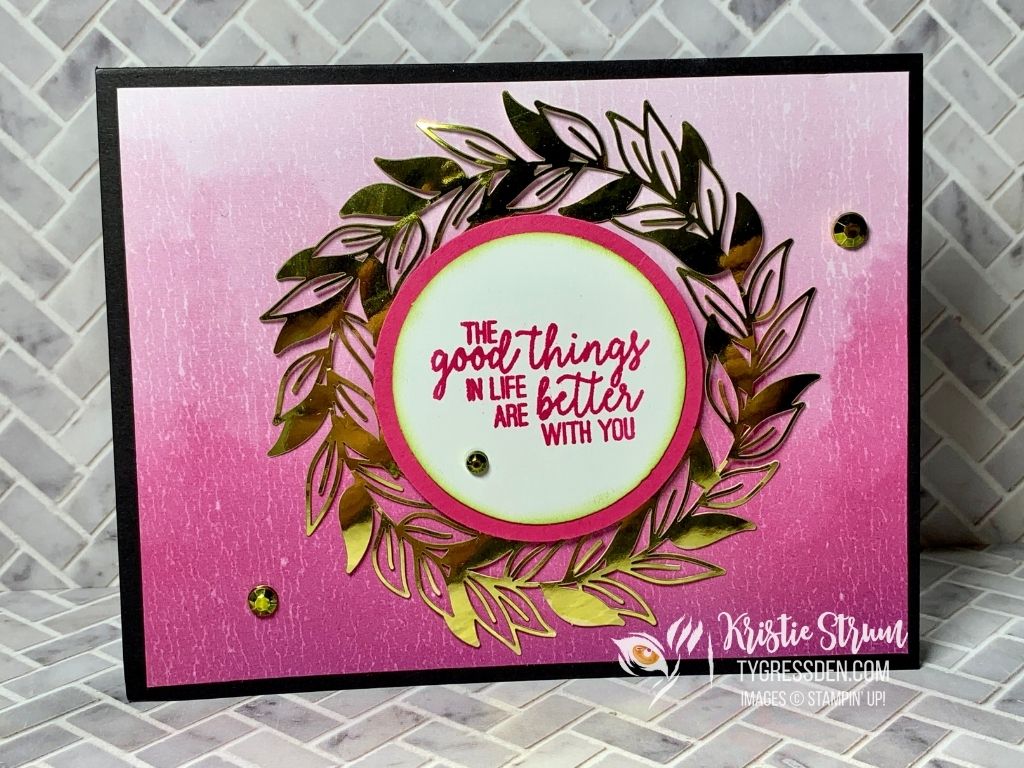 I had some fun with the Forever Gold Laser-Cut Specialty Paper and Gilded Gems and colored both with the dark Granny Apple Green Stampin' Blends marker.