I realized I have quite a few cards I haven't shared with you yet that feature items that are retiring. I'm never quite sure how this happens, because I certainly intend to share them soon after creating them. I'll be grouping the cards into three blog posts this week, plus there will be a fourth post with at least one card featuring the retiring 2019-2021 In Color Collection.
Today's group includes two cards that use layering dies that have, unfortunately, already sold out: Layering Ovals Dies and Layering Squares Dies. (The Layering Circles Dies are carrying over to the next annual catalog that will be released May 4, 2021.) I still wanted to share these projects in case you already have the dies or are able to acquire them in the future. The ideas could also be used with different tools.
A few months ago I tried out a new-to-me fun fold, the swing card. It's a fun surprise!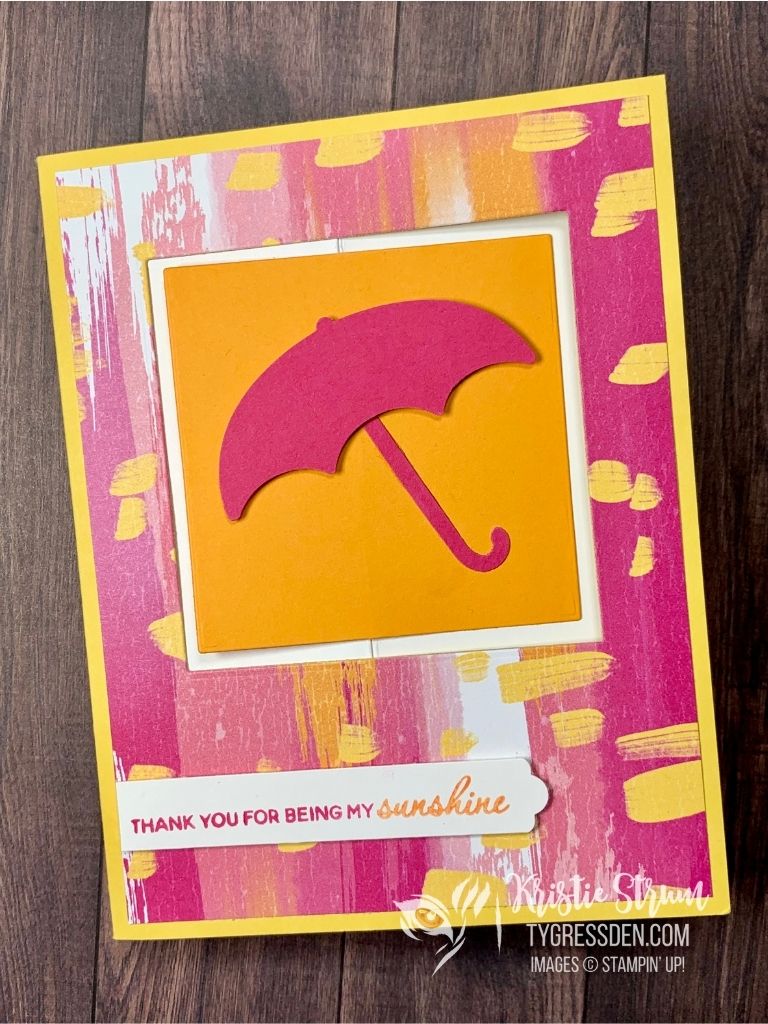 From the front it basically looks like a regular card, but then when you open it: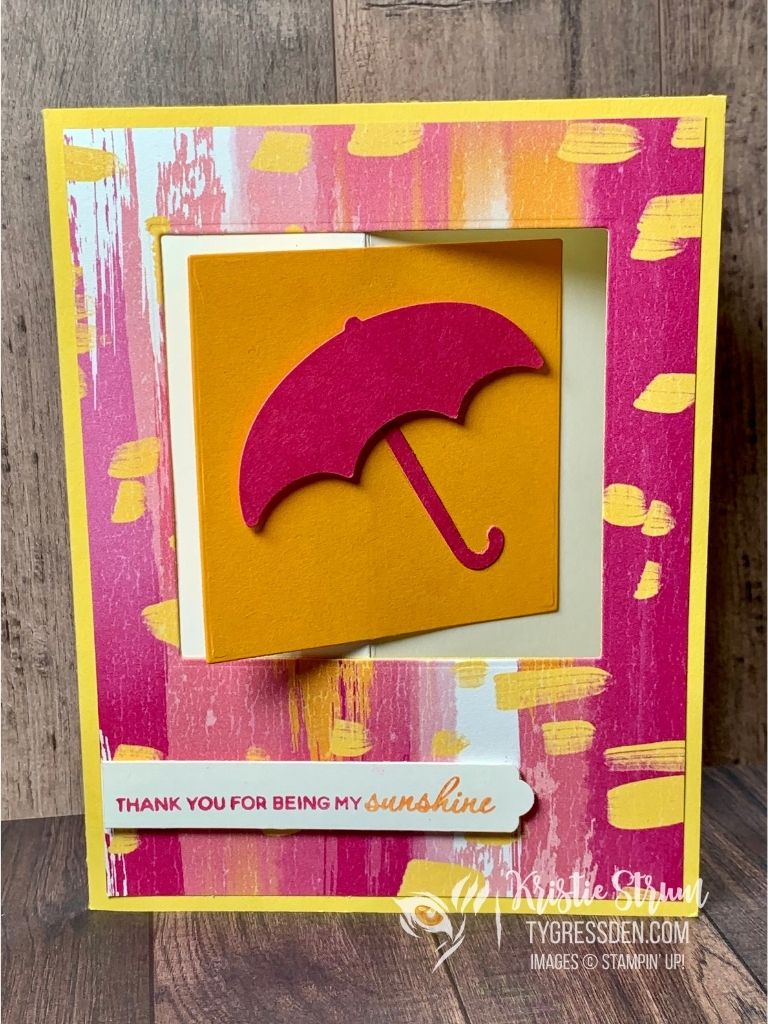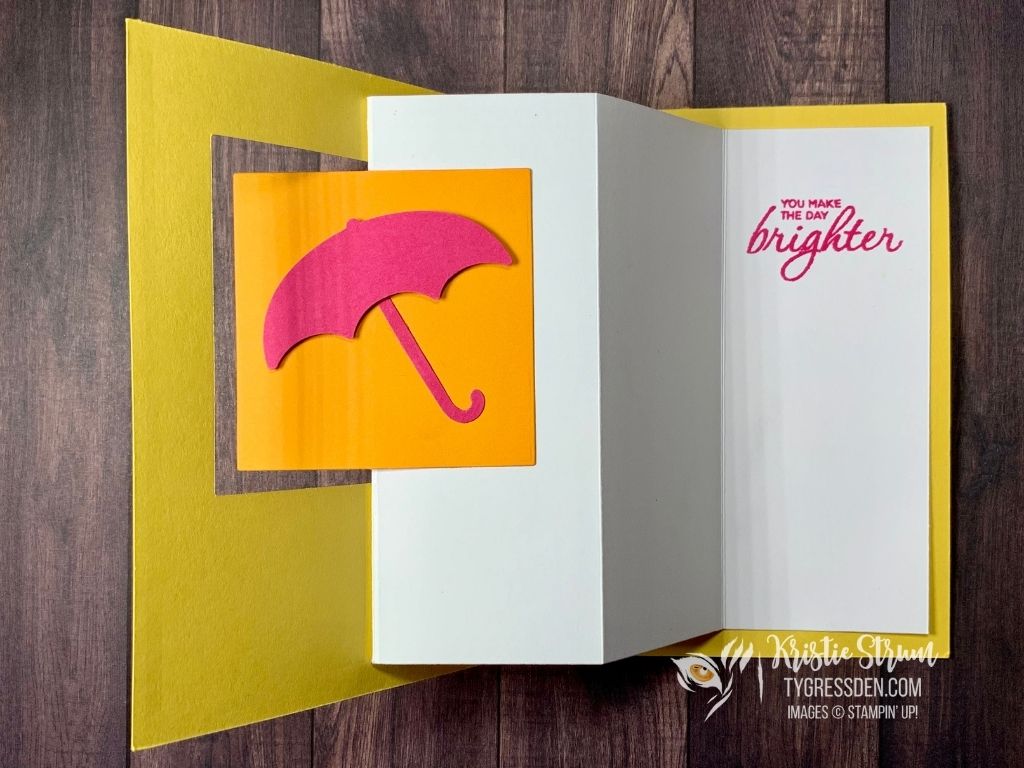 Fun, right? I'll likely be trying this again with different dies in the nearish future. Several of the items I used for this project are retiring, so if you like the Artistry Blooms Designer Series Paper, Umbrella Builder Punch, or Pretty Parasol Stamp Set, you only have until May 3 or while supplies last.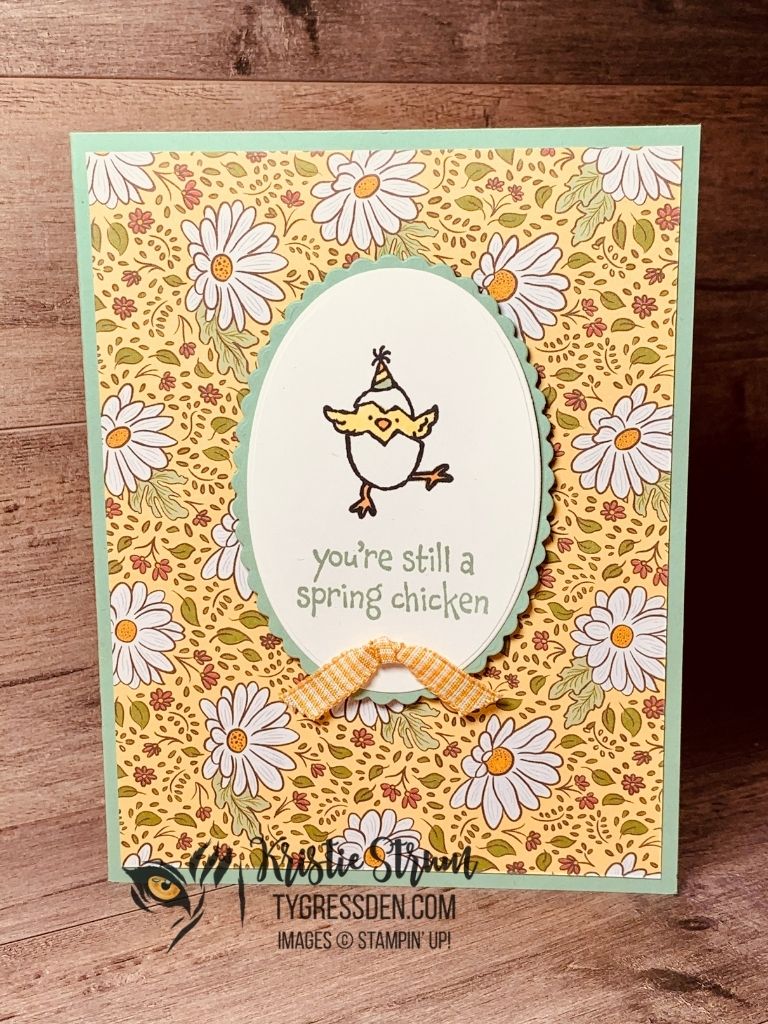 I sent this card to a few of my demonstrator friends who had birthdays in January and February. The Hey Birthday Chick stamp set is one that I wouldn't normally consider "me," but it's just too cute to ignore! There are also wonderful coordinating dies, and both the stamp set and dies will be in the upcoming annual catalog.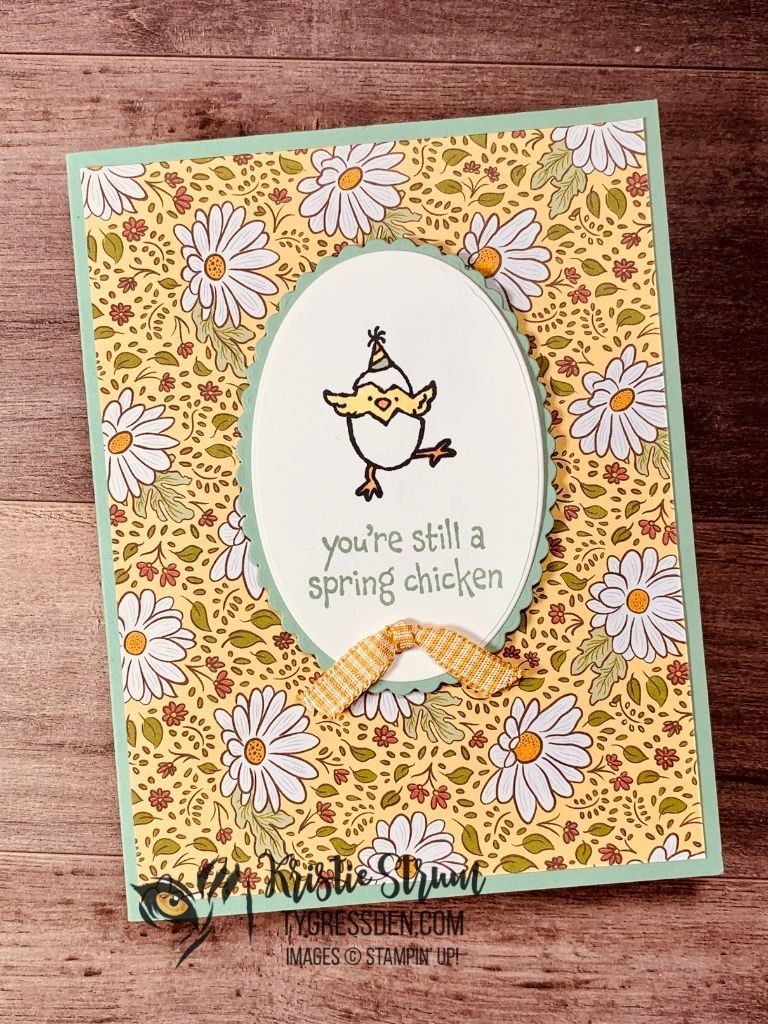 As mentioned above, the Layering Ovals Dies have already sold out, but the Ornate Garden Specialty Designer Series Paper is still available at the time I'm writing this at 60% off until May 3 or while supplies last.