Every once in a while, I make a card without Designer Series Paper. I'm sharing one of those cards today.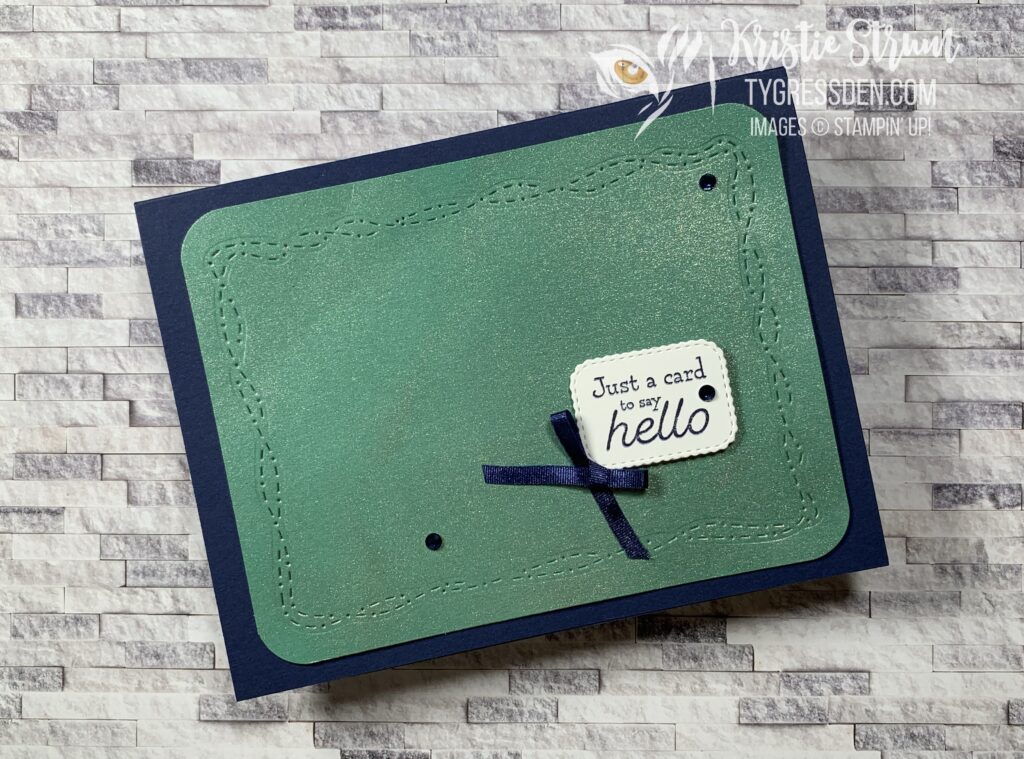 I knew I wanted to create a card that featured the Stitched with Whimsy Dies — they're just so fun! — and I happened to see a video where the presenter used the new Blending Brushes to apply Frost White Shimmer Paint to cardstock to create a pearlescent look (I apologize that I'm not sure whose video — I didn't know at the time it would inspire me later — but I have noticed other videos doing the same thing, particularly along with the Sand & Sea Suite). When I was creating later, it made me wonder what it would look like with the Champagne Mist Shimmer Paint. The answer is sort of a light bronzy sort of shine.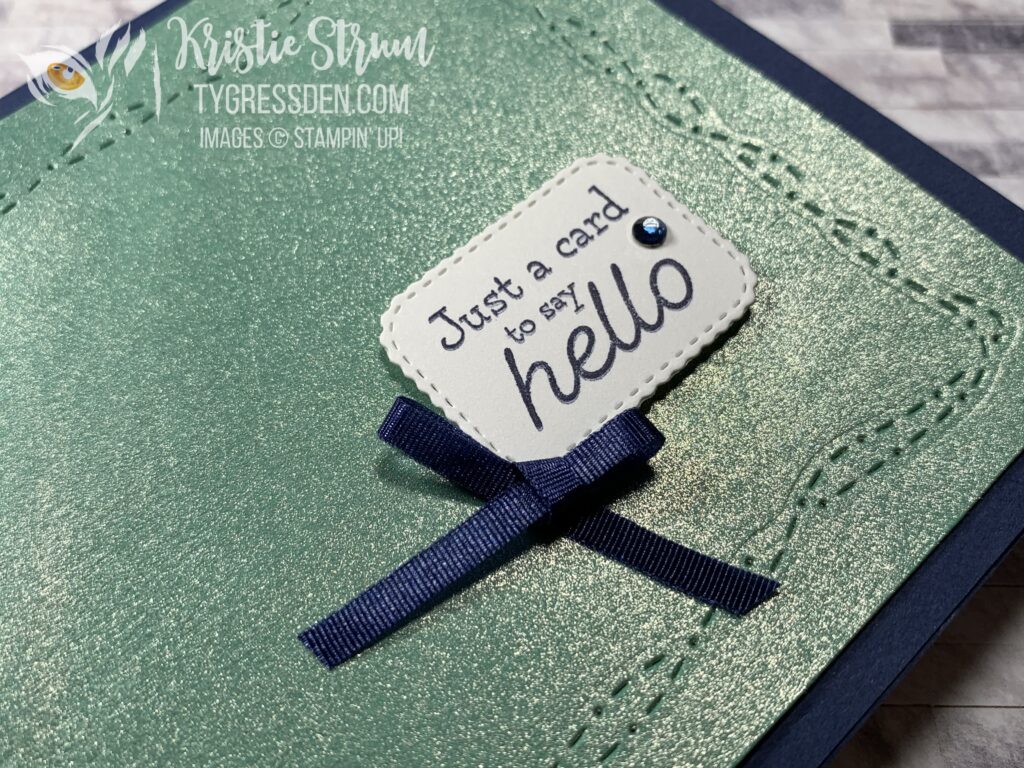 It was incredibly quick and easy to apply the paint with a blending brush, and the paint did wash out of the brush really well even though I forgot about it and left it overnight. I will likely set that brush aside to use only with the shimmer paints.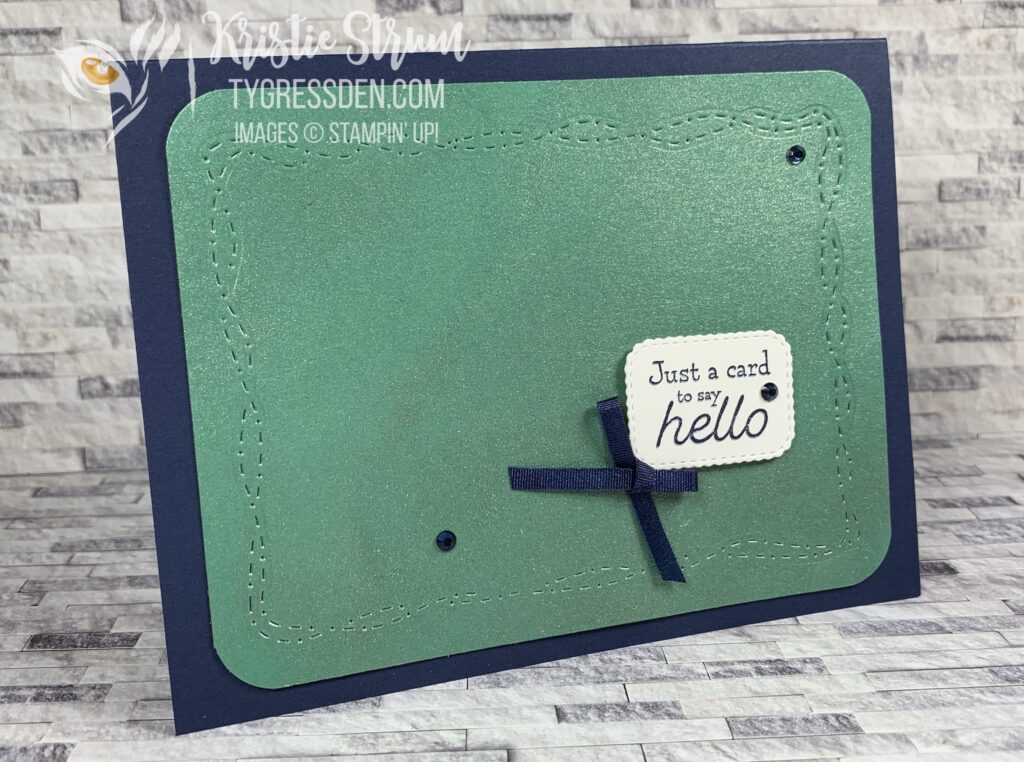 I will have more to say about the Many Messages Bundle in future posts. For now I will mention that I'm loving the mix of sentiments that are provided, especially the ones that are just about letting someone know you're thinking about them.