I have a pair of really fun items to share with you! You may have seen the Hey Birthday Chick Stamp Set in the January–June 2021 Mini Catalog, but guess what—there are coordinating dies available too! And Stampin' Up! brought back another similar stamp set with the same illustration style. Both bundles are only available for a limited time. The flyer with all the details is below.
I wanted to create a quick and easy card featuring items from both bundles. The die-cut chicken is from Hey Chick Bundle, and the sentiment from the Hey Birthday Chick stamp set.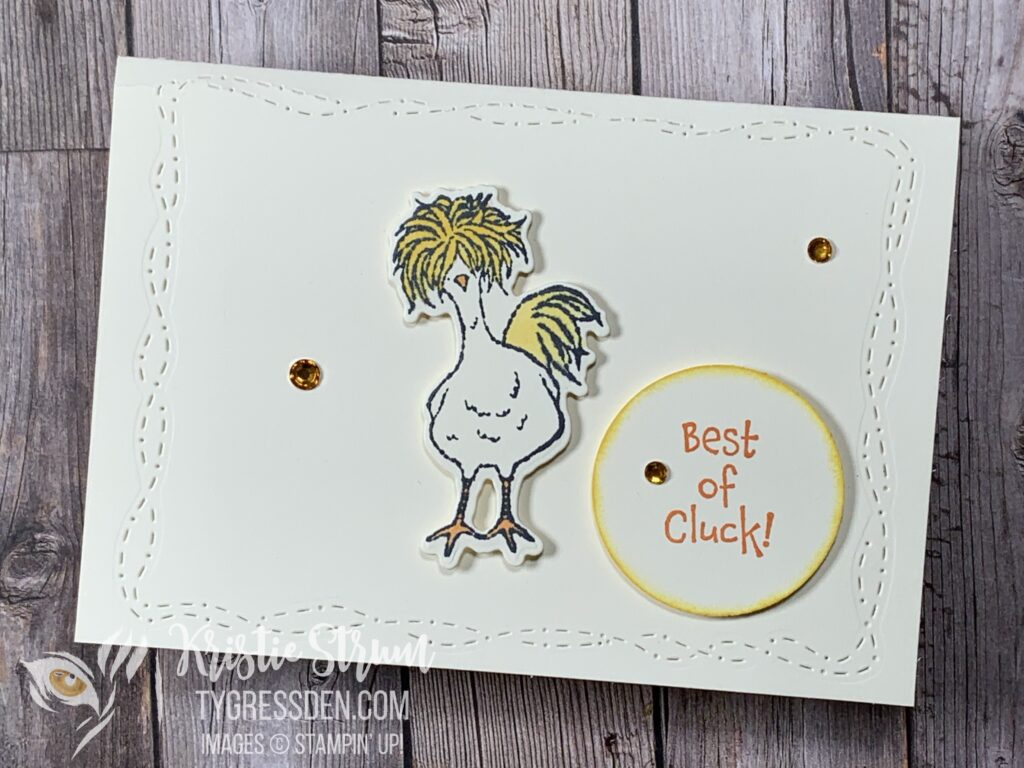 I used the Very Vanilla Notecards & Envelopes, and added the fun border with the Stitched with Whimsy Dies. I didn't even have to color rhinestones for this — the Holiday Rhinestone Basic Jewels include Pumpkin Pie.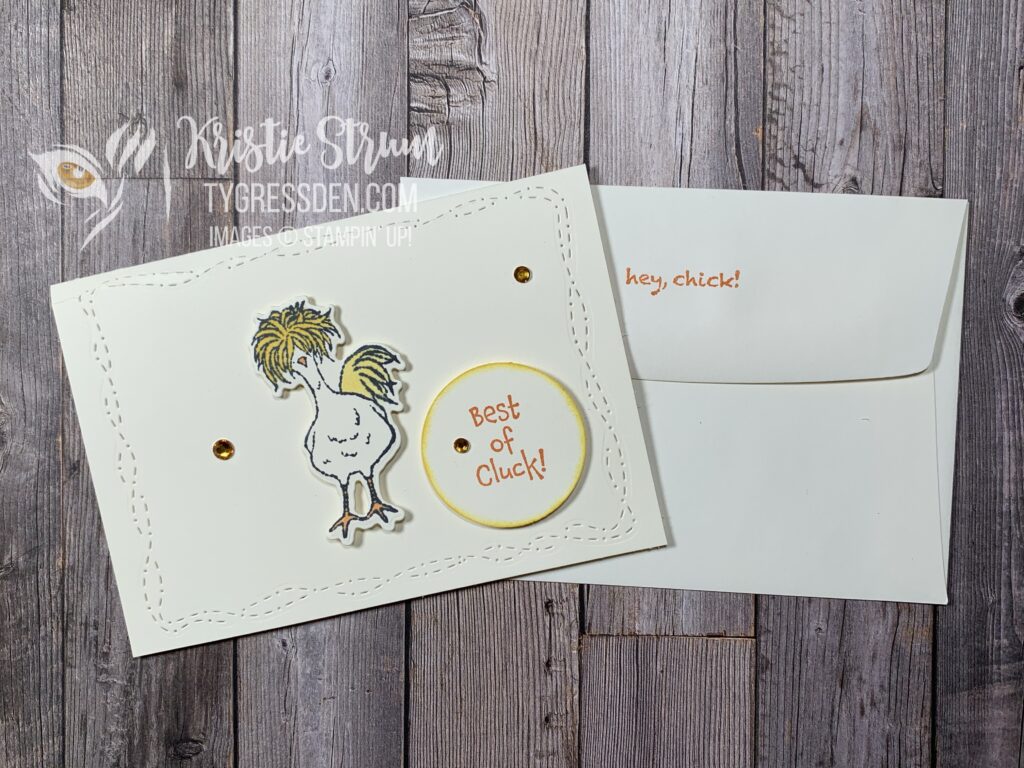 Just for fun, I added the "hey, chick!" sentiment to the envelope.
Hey-Chick-and-Hey-Birthday-Chick-Bundles_Marketing-Flyer_US