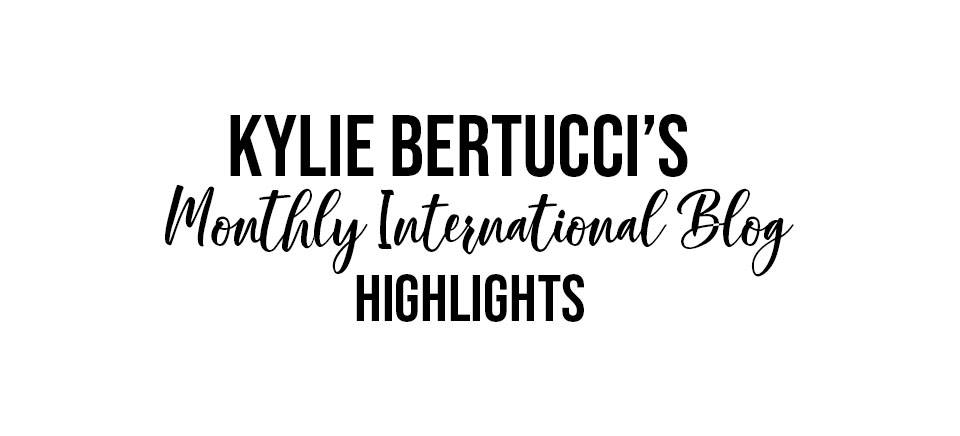 I'm excited to be participating in Kylie Bertucci's Monthly International Blog Highlights with Stampin' Up!® demonstrators from around the world! The theme this and every month is Thank You. Below there is a button where you can visit the gallery and vote for your five favorite cards (I hope mine is one of them!).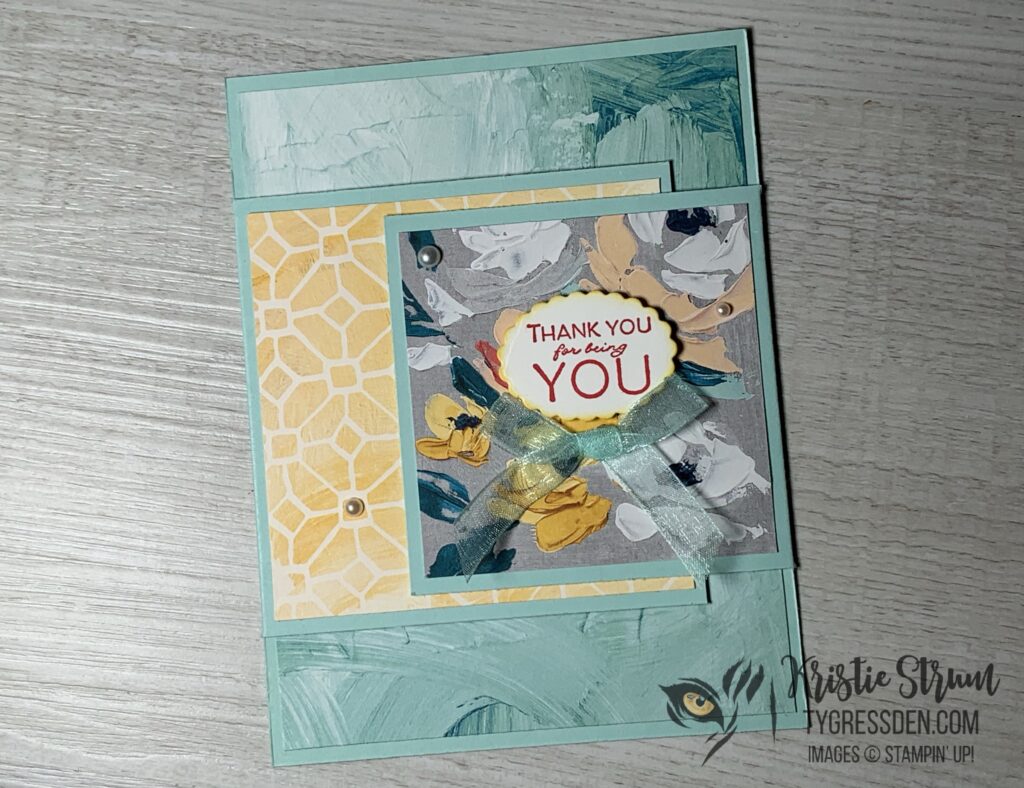 I am continuing to explore easier fun folds, and decided to try out an overlapping fun fold card this time around. Most of the examples I found are created by adding the two flaps. I wanted to try it out by scoring and cutting a single piece of cardstock in the right places. I will likely write up a tutorial for this soon, though it is not super complicated by any means.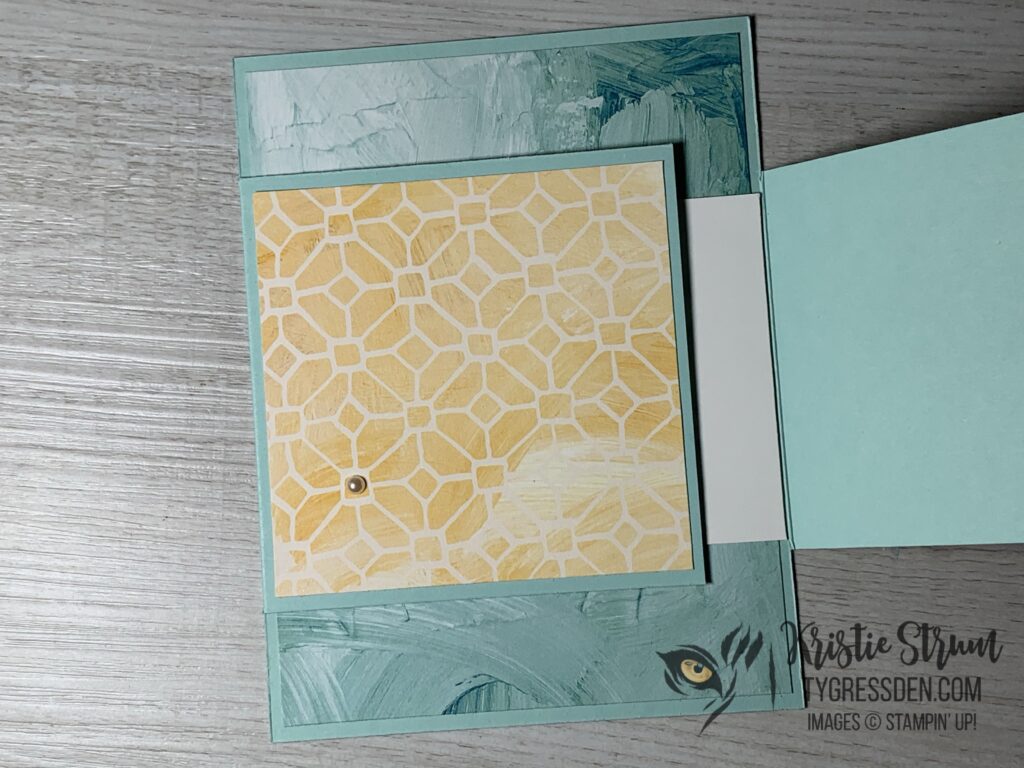 This card features the Many Messages Bundle, Fine Art Floral Designer Series Paper, and You are Amazing Stamp Set, all available starting January 5 in the January – June 2021 Mini Catalog. All of the supplies are listed below.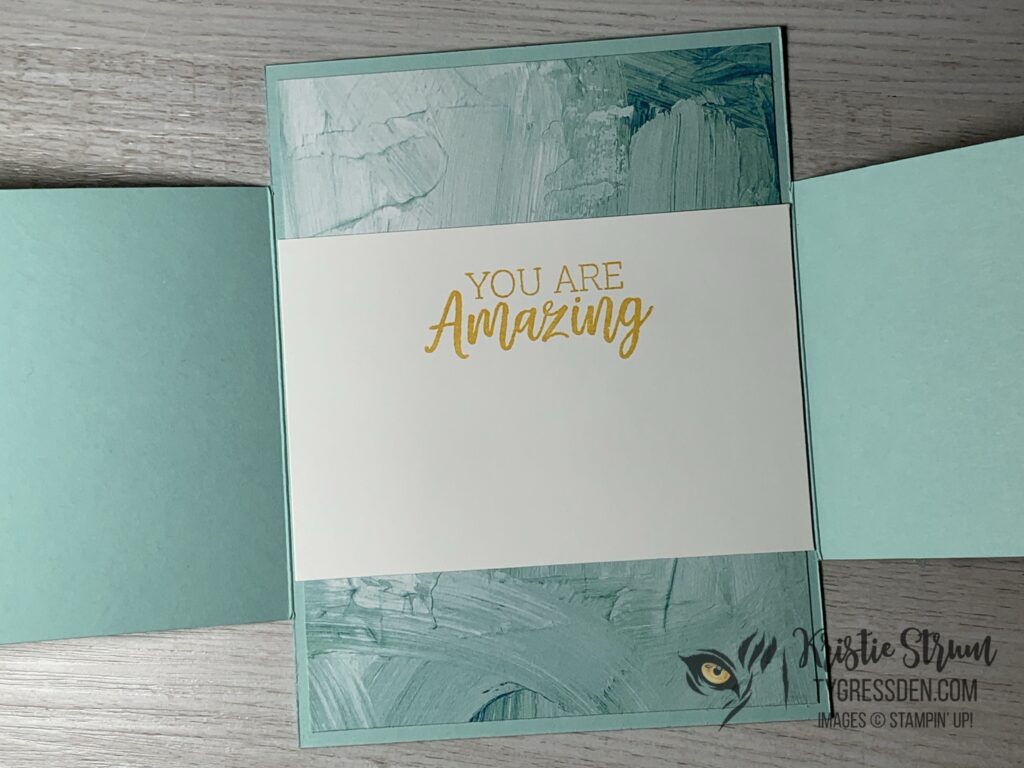 I opted to have the inside sentiment piece short enough to be hidden when the card is completely closed, though I've also seen versions where it's taller and shows. Next time I will probably have that piece just be the 4″ wide like the Designer Series Paper.
I'd love it if you were to vote for me! The top 10 will participate in a blog hop toward the end of January. Just look for my card in the gallery and select the heart in the upper right corner of the image.