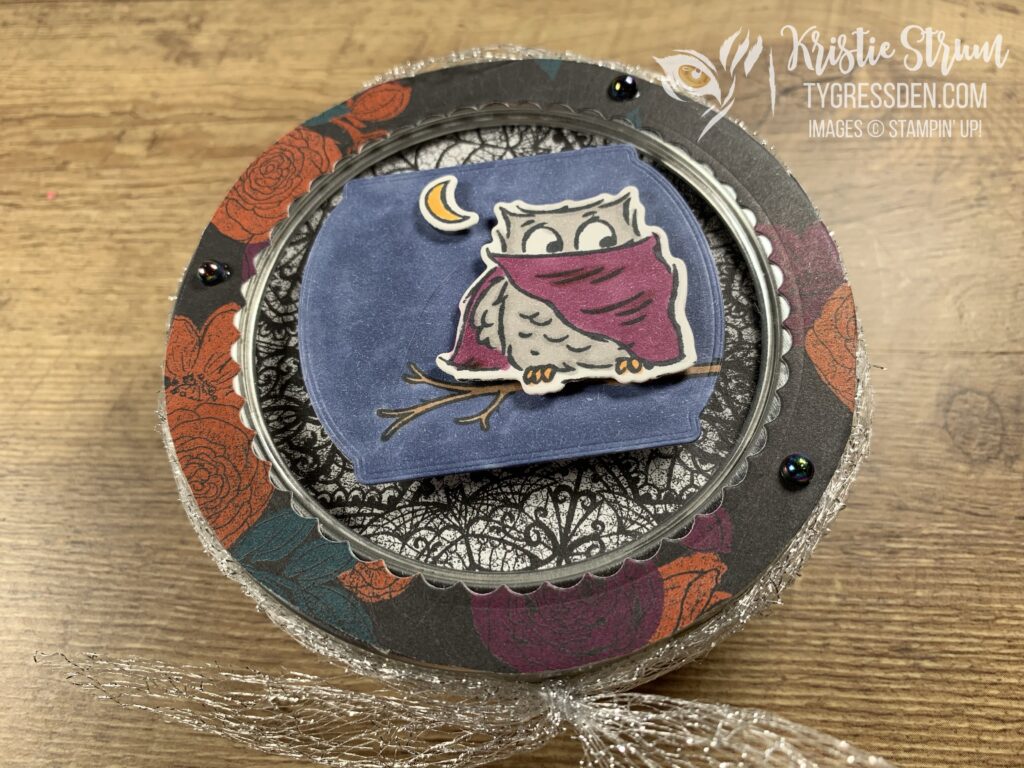 A few weeks ago, I was able to participate in an event called Demos Galore. Usually this is an in-person event held twice a year to feature each new mini catalog. As things go this year, we of course held the September event virtually. My chosen assignment was to create a set of projects (one of which I demonstrated by video for participants of the event) with the Have a Hoot Bundle, found on page 62 of the August to December 2020 Mini Catalog. You'll find a link to the catalog on my Catalogs and Brochures page.
I love owls. I don't know why, it's just something that started several years ago. I do also like birds in general, but those studious owls get me every time. On the other hand, I tend to not go for the more "whimsical" stamp sets, so I was a little challenged when I started creating. These adorable little owls won me over, though, and over the next few weeks I'll be sharing the various projects I came up with, 11 posts in all. First, those with a Halloween theme.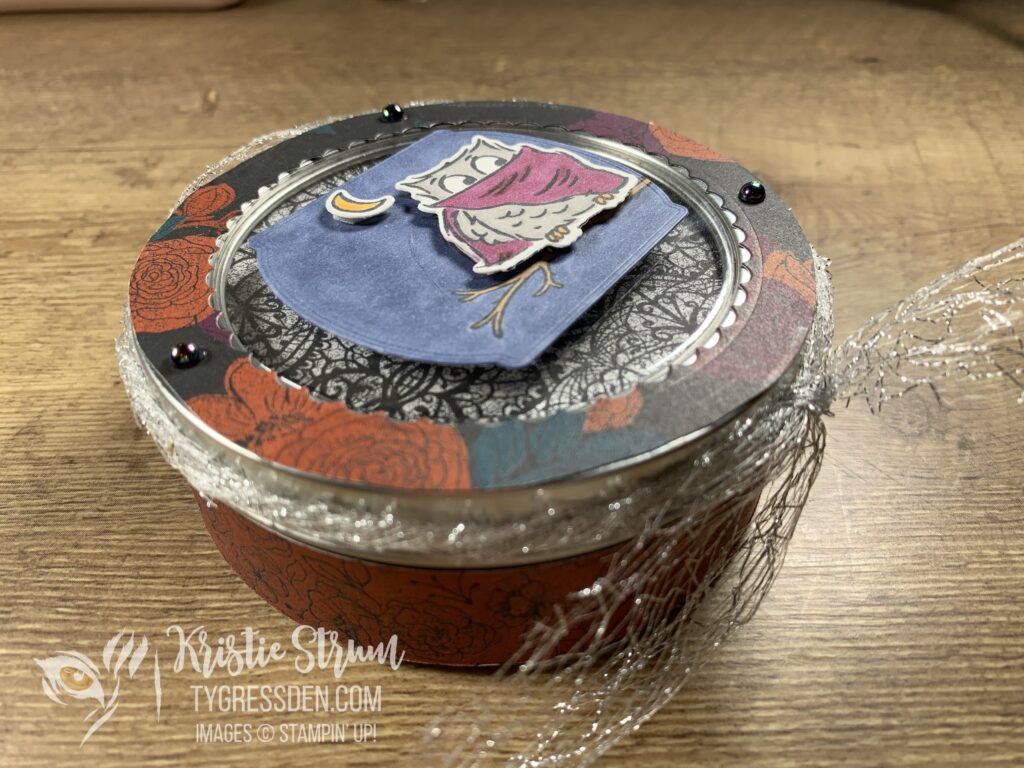 This Round Tin was actually the first thing I decided to try. I paired the vampire owl with the Magic in This Night Designer Series Paper (DSP), which happens to be part of this month's Designer Series Paper Sale. I used a scalloped circle from the Layering Circles Dies to cut out the middle "frame," then added that piece upside down to the inside of the lid. There are probably better ways to do this, but I basically tried to trace and hand-cut the outer edge to fit the round tin lid. I did start to wonder if I might have a compass from school days in a drawer or something. I'm not great at freehand cutting!
To cover the outside of the tin, I cut a strip of DSP 13/16″ by 12″. It doesn't quite fit all the way around, but it's close enough if you put the little gap to the back, or to the bottom if you add a magnet and pop the tin onto your fridge or something.