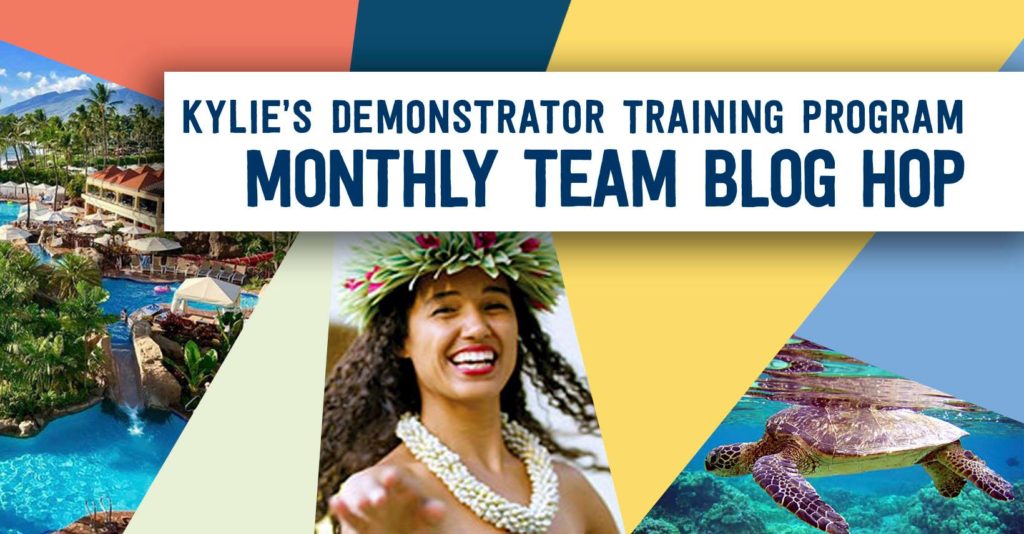 Thank you for joining us for our Stampin' Up!® Demonstrator Training Program Monthly Team Blog Hop! We are so happy that you could join us today for this blog hop for ideas and creative inspiration. We are a group of Stampin' Up!® demonstrators from around the world who are taking part in training that is helping us to build a successful Stampin' Up!® business and reach some goals we have set. We really appreciate your support.
You may be starting here or have come from another blog. Either way, you can find the link list at the bottom of this post so that you can see every blog post and idea today.
Here's the project I'm sharing with you today!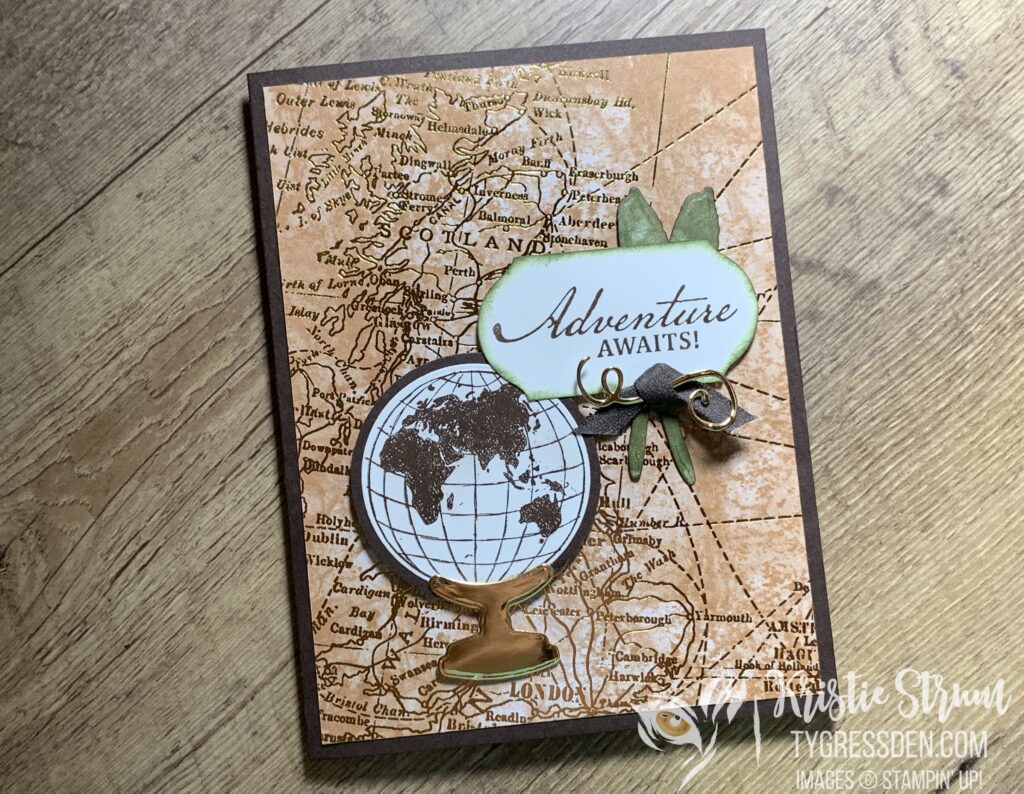 I created this card for a swap back in May when demonstrators could preorder select products from the new annual catalog. The World of Good Suite was my first choice for the colors, maps, and beautiful yet gender-neutral imagery.
It was completely unplanned that I happened to cut the sheet of the World of Good Specialty Designer Series Paper to include Scotland, which is a significant part of my heritage. What's a little unbelievable but totally true is that I wasn't paying any attention at all when of my "leaves" (cut with a die intended to be a feather) ended up pointed right at Fraserburgh, which is where some of the family was from.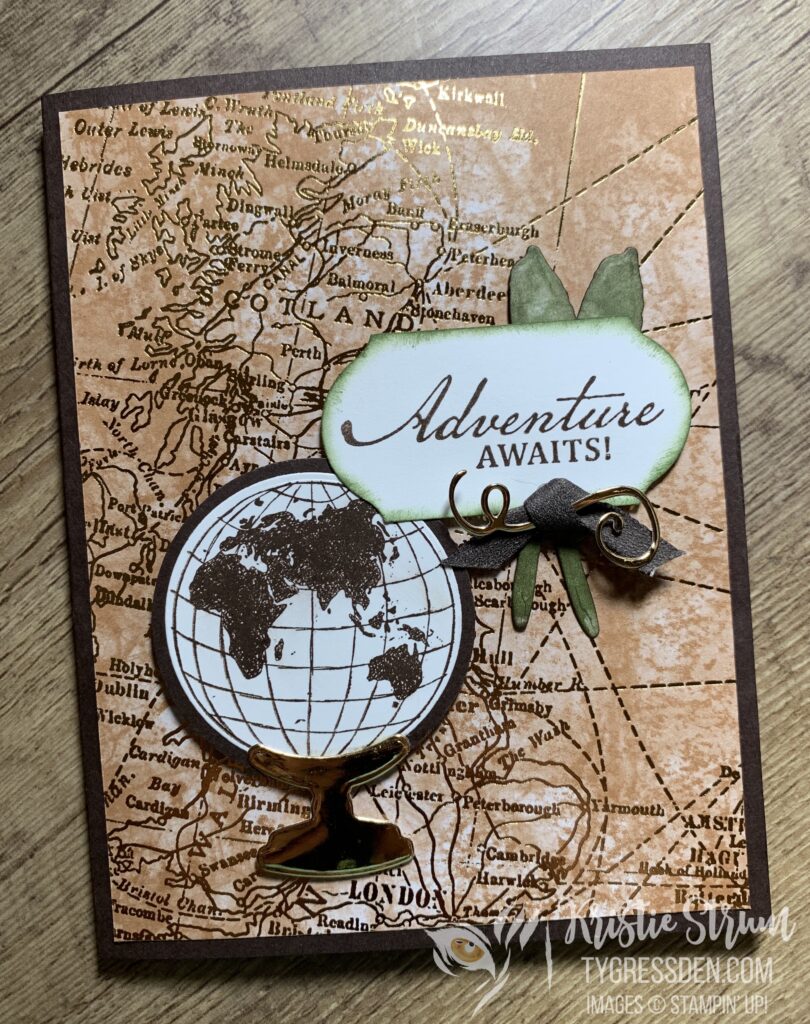 Thank you so much for coming by today! We have an amazing line up of Stampin' Up!® demonstrators from around the world who are working hard to learn how to be even more successful. We know you are going to love all the amazing projects that you are going to see today. Make sure you show them some love so they keep creating and sharing fantastic ideas for us all.
Don't miss one blog link. Remember you are currently on my page – Kristie Strum at The Tygress Den. See who is below me to know where to go next.
You can find the list of products used in today's project below the blog list.