Welcome to the August 2020 Technique Blog Hop! I'm so excited to be part of this fun collaboration with fellow demonstrators. This month's technique is bleach stamping. I can't wait to show you my project!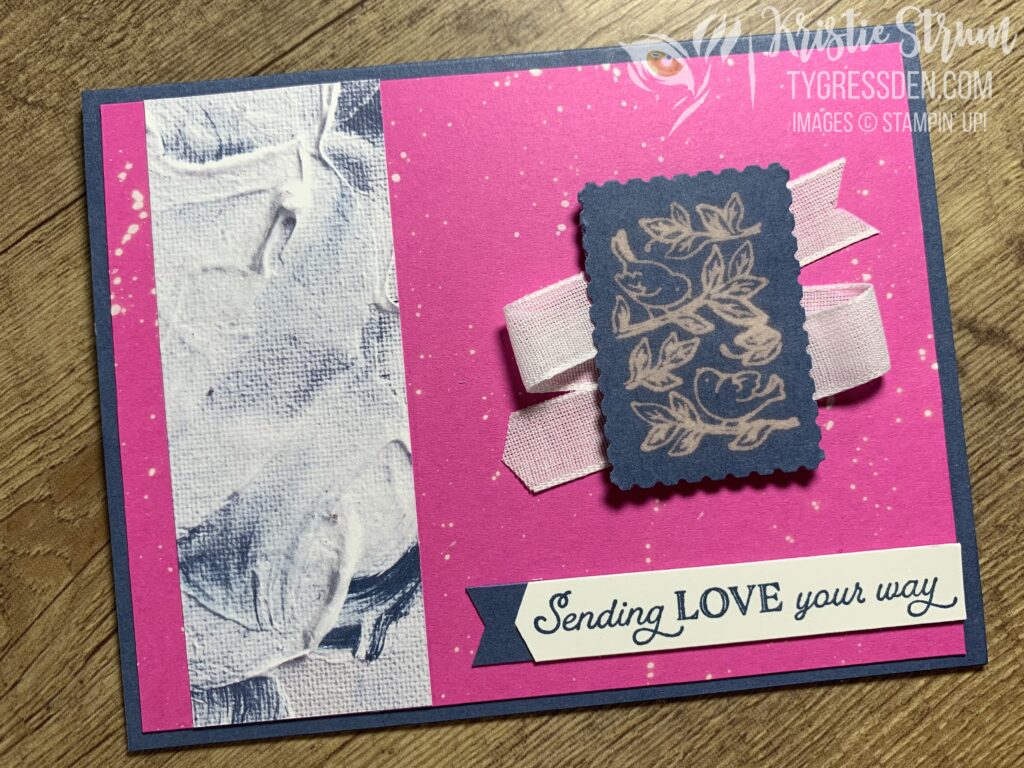 This is an old technique with many great tutorials and videos out there. The basic premise is that you create an "ink pad" from paper towels (or facial tissues, which I used when I realized my paper towels have some texture I didn't want to interfere) and bleach. The "pad" should be saturated with bleach, but not too much. You then stamp similar to how you would stamp with ink. Be sure to clean off your stamp ASAP!
Conventional wisdom seems to indicate not to chance this technique with photopolymer stamps. I used only red rubber cling stamps with my experimenting.
This technique is really fun to experiment with because each color of cardstock is affected differently by the bleach. Note that it can take a little time for the effect to become visible as the bleach dries. When I stamped with one of the stamps in the Posted for You stamp set, the Misty Moonlight cardstock ended up turning sort of a light pink when bleach was applied. I punched it out with the Rectangular Postage Stamp punch. It looks a bit like a piece of felt using the bleach.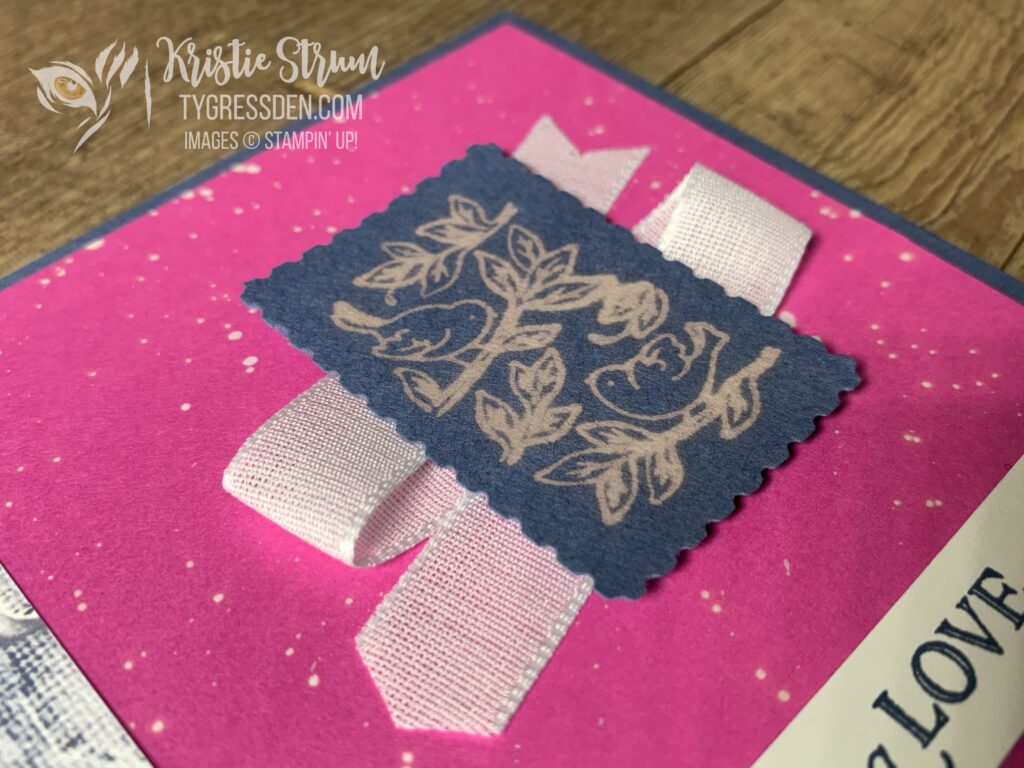 I also picked up bleach with an old Aqua Painter (they've been replaced with the new Water Painters) that I've dedicated to this purpose (my other Aqua Painter is dedicated to sealing envelopes), and splattered it onto the Magenta Madness cardstock, which appears white where the bleach hit it.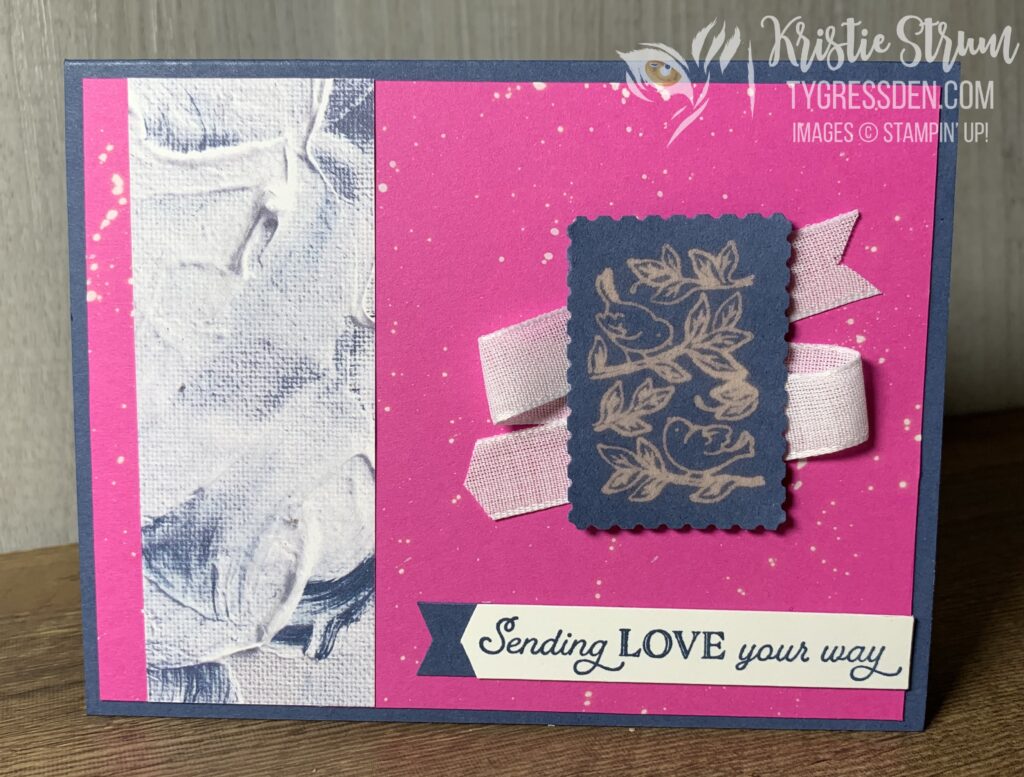 There are plentiful variations of this technique I'm looking forward to trying out. How about you? Ready to try stamping with bleach?
Thank you for hopping to my site and checking out my project! If you saw something you love, please contact your demonstrator to place your order. If you don't have a demonstrator, I would love to help you!
Click the NEXT button to head over to Nicole Mahler's blog to see her awesome project!