My oldest nephew turned 27 this week. I have no idea how this happened. It makes me feel so old… I really hope he enjoys some whimsy, because this is the card I sent to him! He held a fundraiser on Facebook for the Alaska SeaLife Center to help celebrate, so it seemed fitting.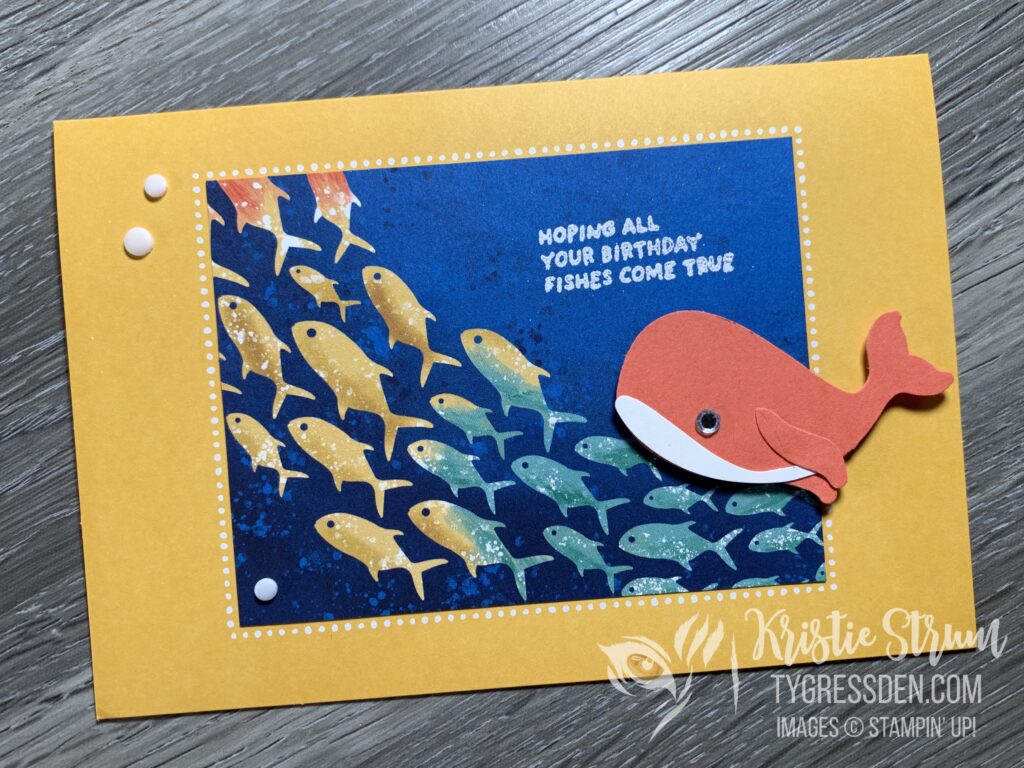 It has been a LONG time since I used my white embossing powder, and it looks like I might need to add a new container to my next order because it didn't work quite as well as I hoped. It is VERY old. I still love how it looks on this paper, though!
I didn't pounce on the Whale of a Time Suite as soon as I could have ordered it because I didn't really think it was "my" thing. But then I just kept seeing so many awesome projects with it, and that whale punch! My order with this suite in it arrived last week and I needed to play with it right away.
I started with one of the Bumblebee cards from the Flowers for Every Season Memories & More Cards & Envelopes, and cut down a sheet of the Whale of a Time 6″x6″ Designer Series Paper (DSP) to fit within the frame preprinted on the card. I heat embossed the DSP before adhering it to the card.
And no, I've never seen a Calypso Coral whale before either, but isn't that part of the fun of papercrafting, being able to make things any color you want? I did punch out a black one to see how it would look, and placed the tiny little eye from that inside one of the Artistry Blooms Sequins.
The white dots are a sneak peek from the upcoming August-December 2020 Mini Catalog, All the Trimmings Embellishments. Another sneak peak is inside the card, where I used the Banner Pick a Punch on another piece of Whale of a Time DSP. This punch is similar to the Lovely You Pick a Punch, where there are two shapes and you can use widths of paper in 1/2″, 3/4″, and 1″.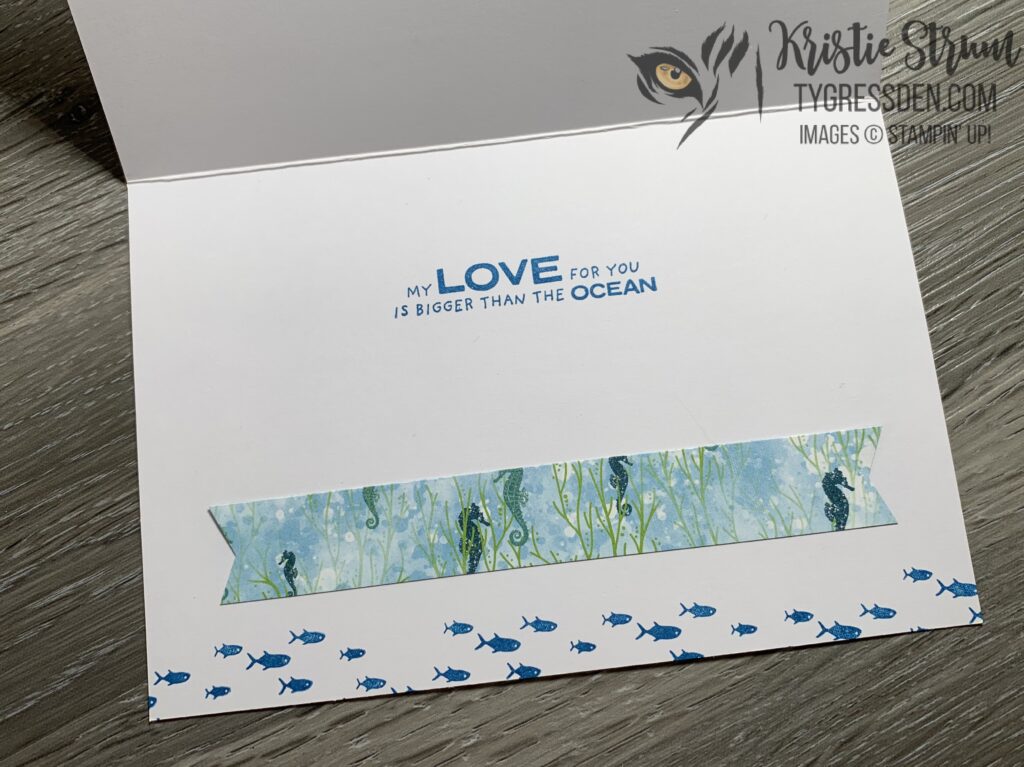 I don't always decorate the inside of the card, but those fish are so great along an edge! I also added them to the envelope.