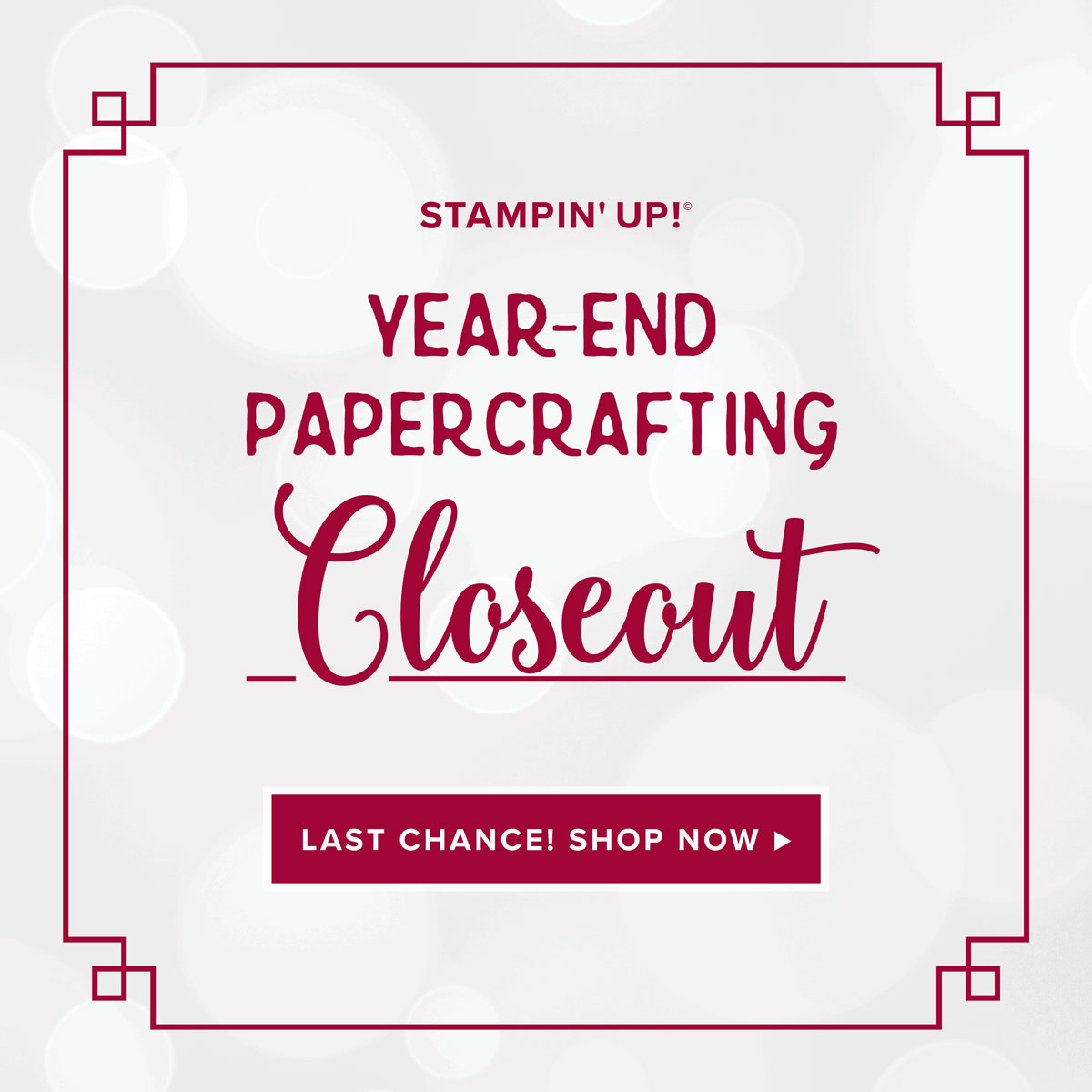 It's that time of year when we learn both what Stampin' Up! products from the Holiday Catalog will be leaving us and which ones will be staying with us into the new year.
First, links to the year-end closeout item lists are below, in both PDF and Excel formats. Keep in mind that for some bundles, while the bundle itself is discontinuing, one or both items may carry over, just without the opportunity to buy the bundle at a 10% discount. Because some items are discounted, you may also find that it is less to buy some items separately than as a bundle. Don't worry — I'll make sure you get the best deal available.
Next, there are a number of products that are carrying over to the future. In a fun plot twist, while most are carrying over into the new year, a few are actually going to be available again when the 2020 holiday catalog is released. How fun is that?
Please contact me if you have any questions and to order (or select the Stampin' Up! logo at the top of the right column)!