It seems like I was just writing about Mother's Day cards (because I was), but today was decidedly Christmasy. This afternoon I put together the Christmas Countdown Project Kit from the new 2019 Stampin' Up! Holiday Catalog. Naturally, I asked Alexa to play some holiday music so I could sing along and get in the right mood.
I'm happy to tell you that it only took me a couple hours or so to put the kit together, and that included digging around for a bit to see if I had reinkers for my old Early Espresso and Cherry Cobbler Classic Stampin' Pads. The answer was no, so replacing them is going on my wish list. The Early Espresso worked okay, but I tried the Stampin' Write marker for the Cherry Cobbler, and that didn't turn out quite how I might have liked. (I'll have a photo of all of the supplies needed below.)
The kit instructions include some great tips, including laying out how you want to arrange things before you get too far. I would recommend taking a photo so you don't have to keep them this way (unless you have more workspace than I do!).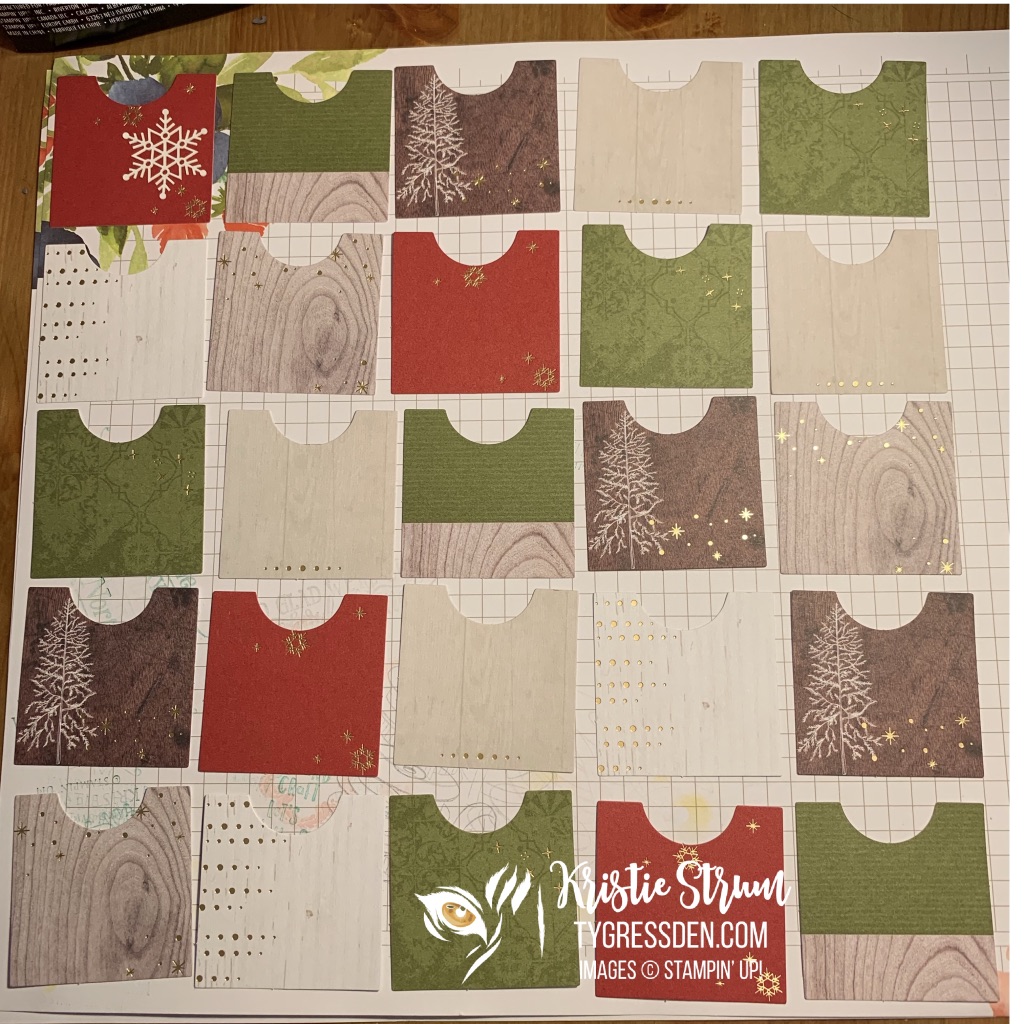 You receive four each of seven designs, which means you end up with an extra three. More on that later.
After I did all the stamping and added some of the die-cut stickers, I arranged them again to make sure I was still happy. I ended up making some small adjustments. One issue was that the background that I picked initially for the 25th wasn't a great match to the fun wreath sticker the instructions suggest for that day.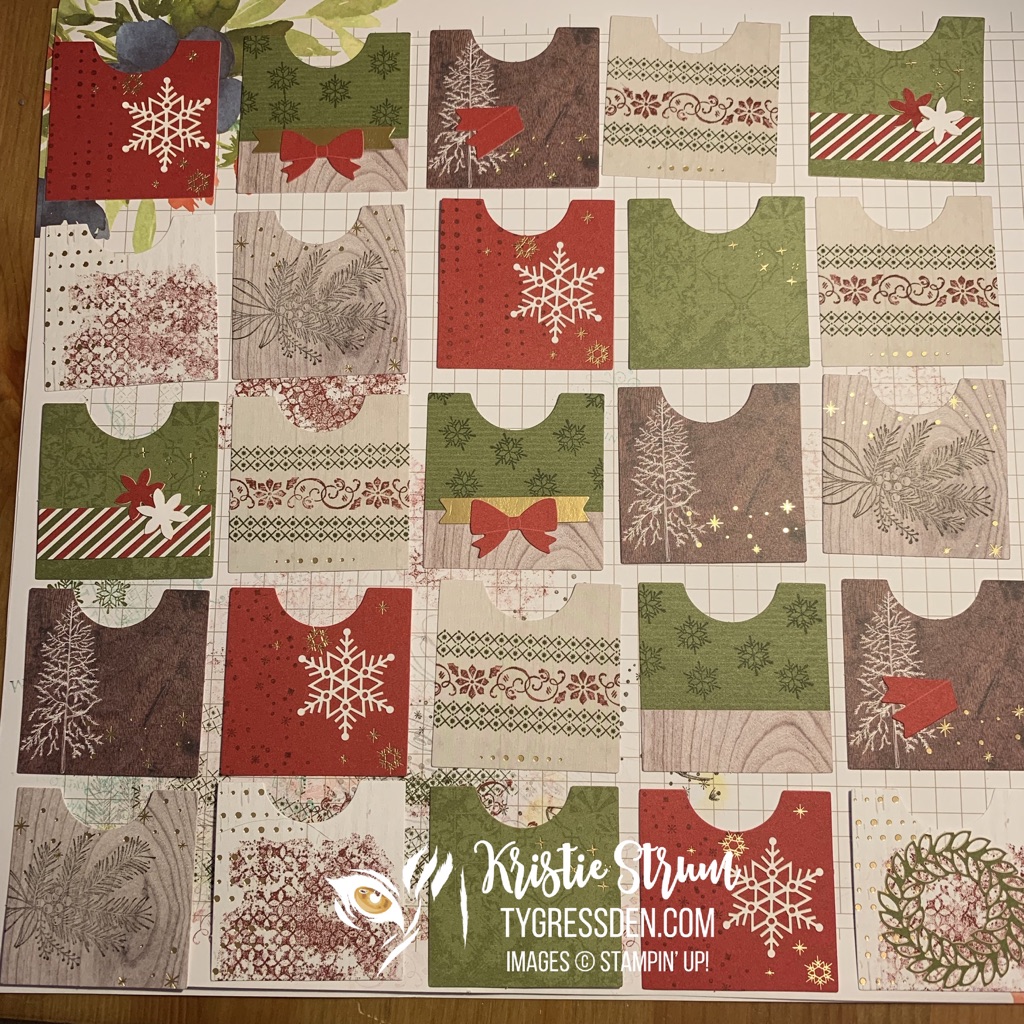 For some squares, I recreated what was in the instructions. For others, I mixed and matched the elements a bit. That's one thing I love about crafting: even when using a kit, you can make something that's unique to you. I love my final result.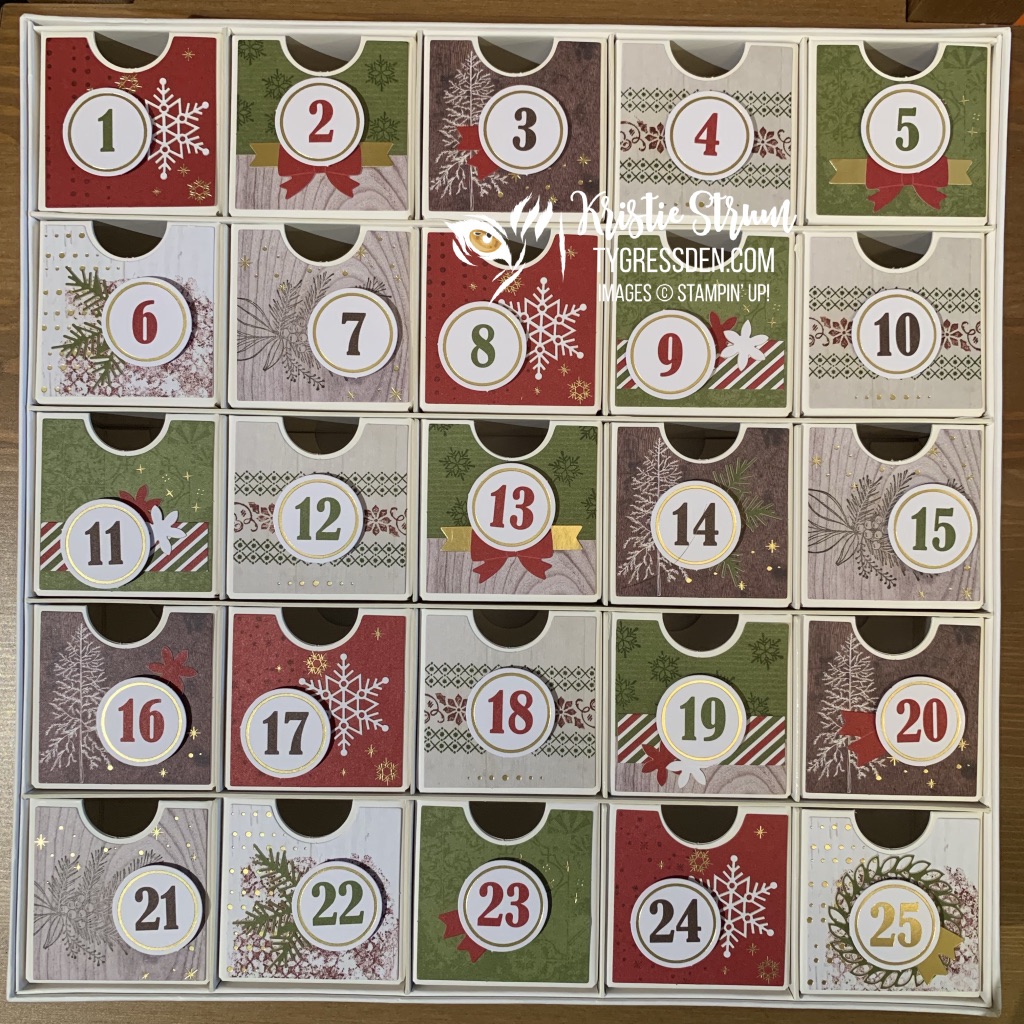 You'll be seeing more about this kit within the next few weeks. For today, though, let's go back to those three extra square pieces. You also end up with quite a few die-cut stickers, and if you chose not to replace any dates with a star, you have those too.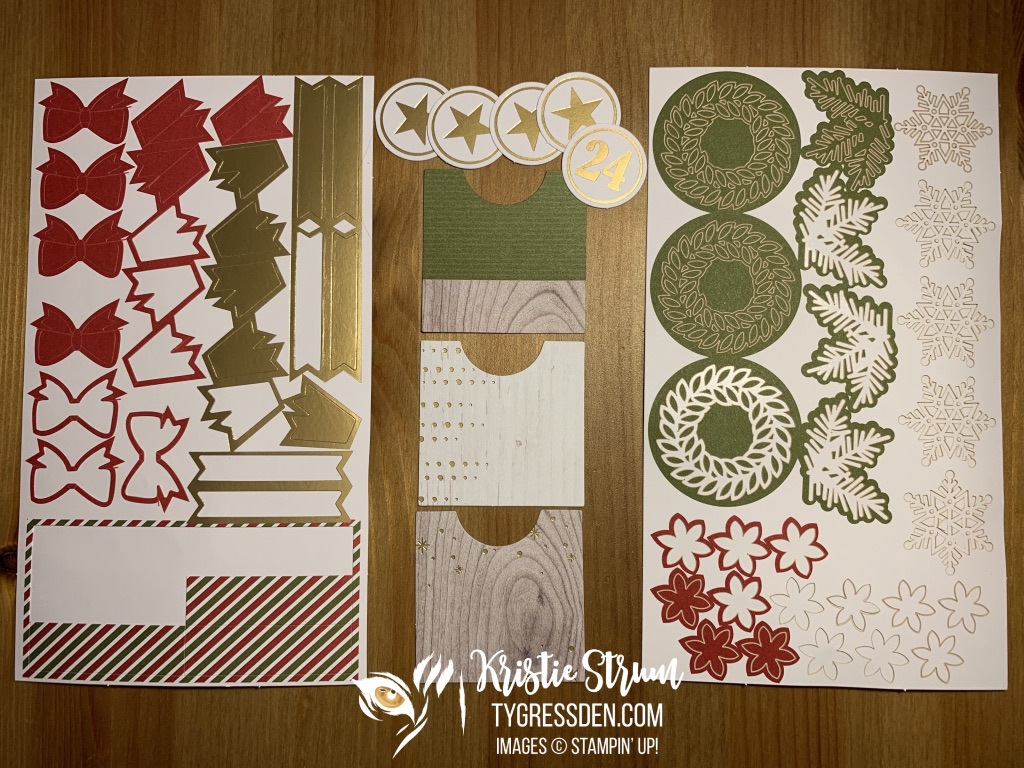 I saw those spare squares (sorry, Elaine) and immediately thought about making a few 3″x3″ cards, a size I really enjoy creating. I used the Christmas Countdown stamp set and leftover materials to make these, and I also brought in two more items from the holiday catalog. First, the sentiments are from the Cup of Christmas stamp set. (You'll also be hearing more about that set in the not-too-distant future.) Second, I used the Golden Glitz Delicata Metallic Ink Pad for the background of the middle card.