Today I'm sharing a concept more than the awesome products currently available from Stampin' Up! After I received the April 2019 Paper Pumpkin, Sentimental Rose, I wanted to create a card for my mom that used the stamp set in combination with paper from the (now retired) Share What You Love Designer Series Paper (DSP). The stamp set featured Distinktive stamps, which provide the image with a more realistic look.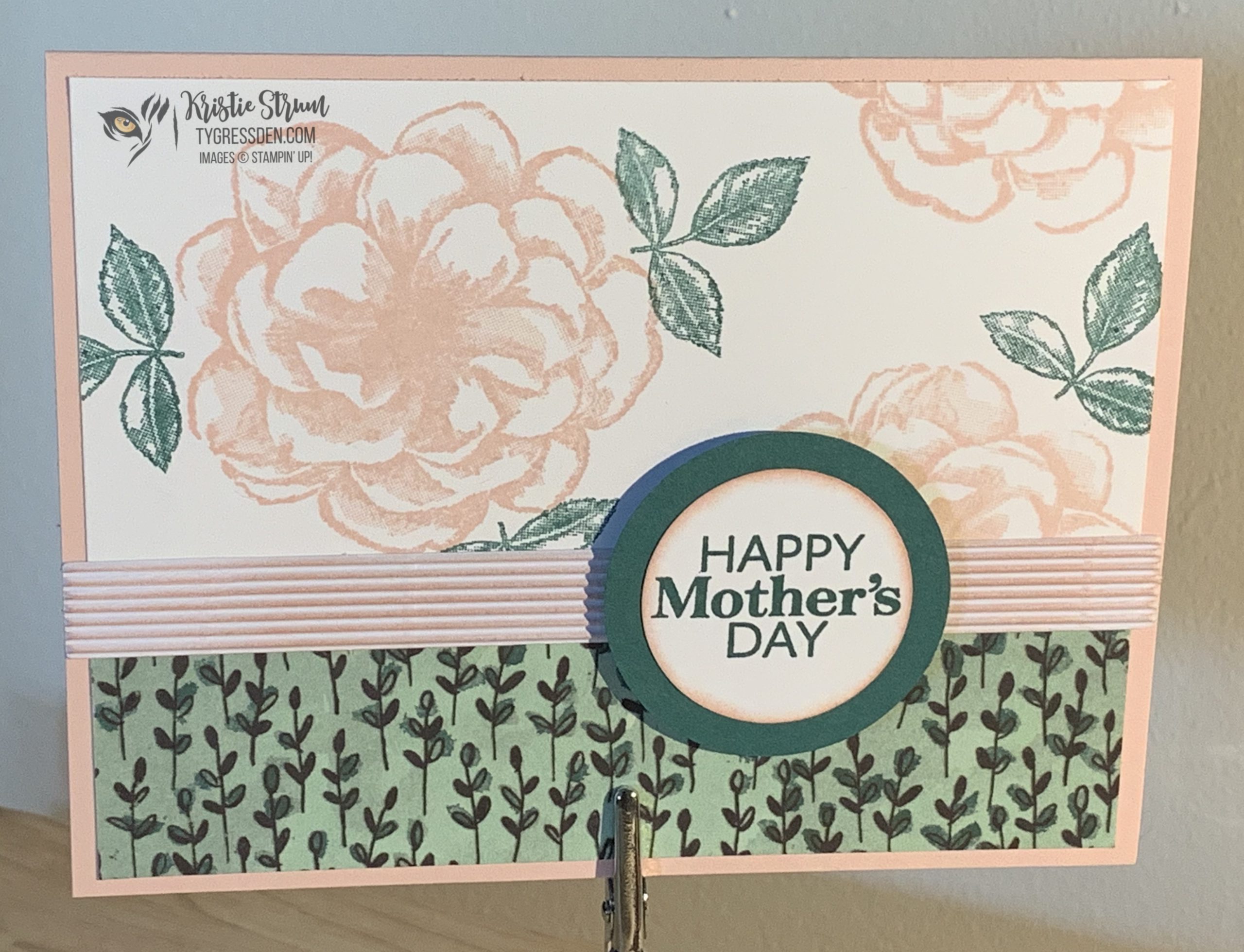 In this particular case, I used a couple of corrugated pieces from the Paper Pumpkin kit, inked them with a sponge dauber, and used them similar to a ribbon. The seam is hidden behind the sentiment.
I loved how it turned out so much, I ended up using three more designs from the DSP to inspire three more cards. I used actual ribbon for the other three. Design once and end up with four similar but unique cards!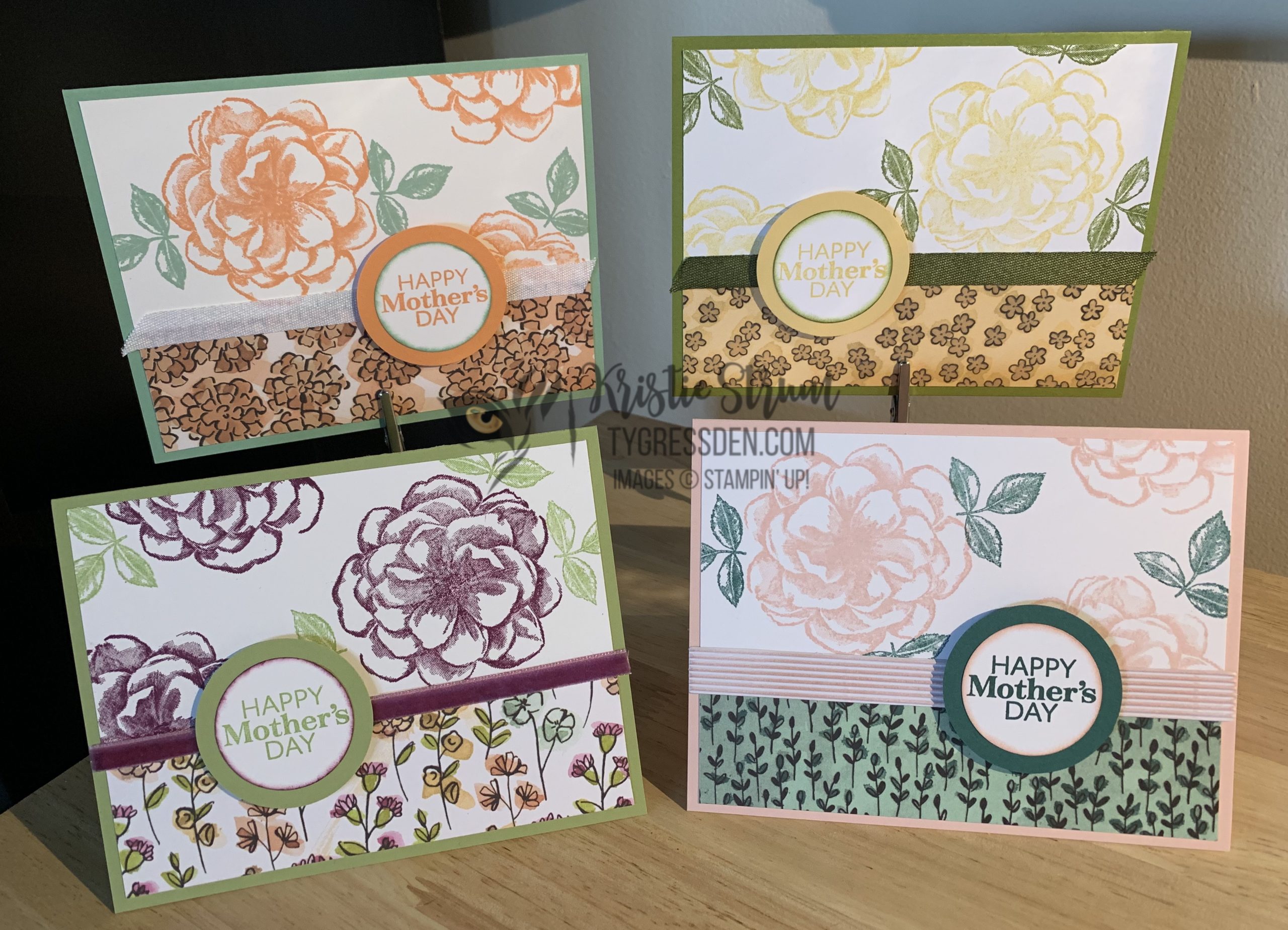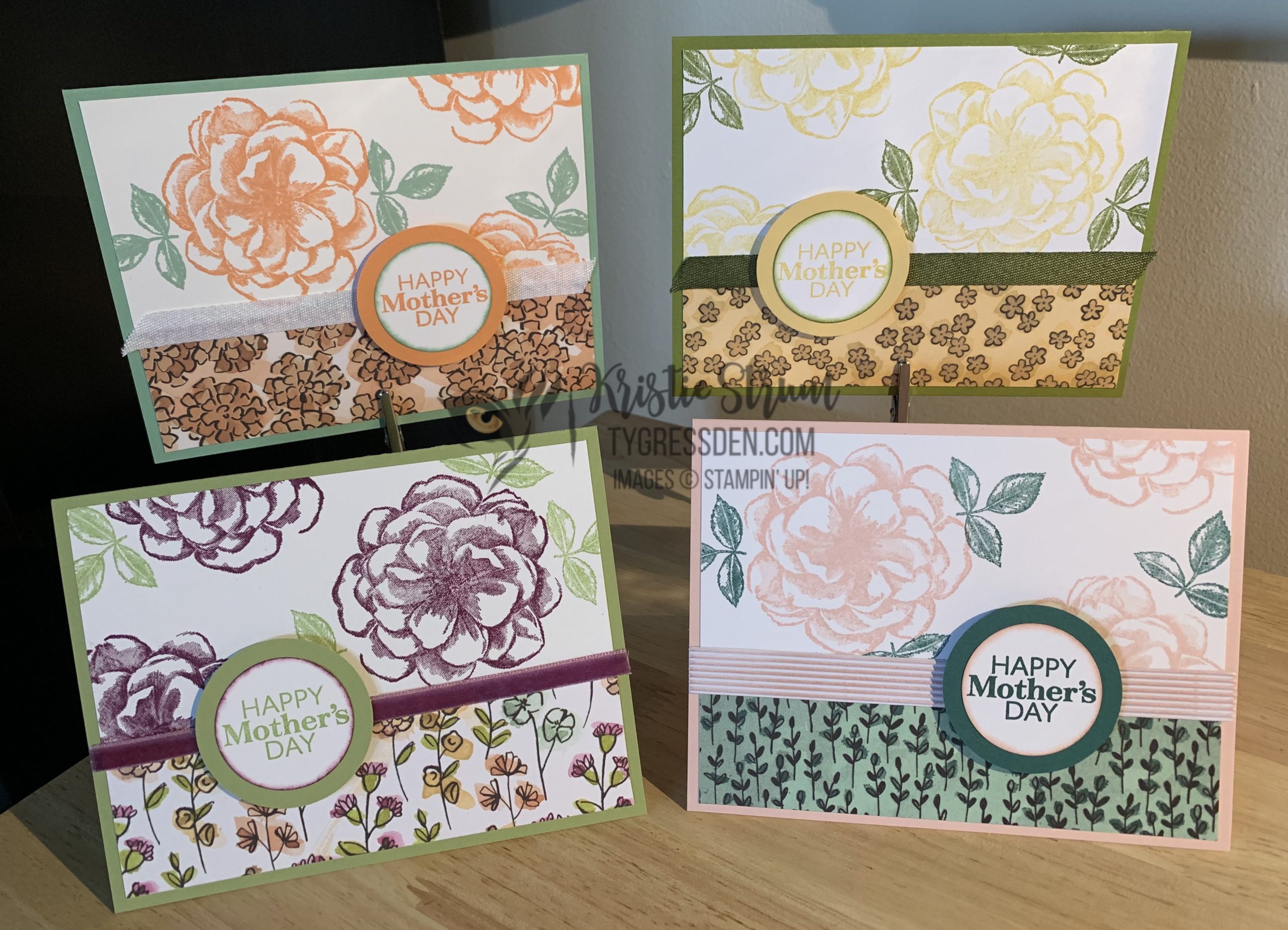 Closeups of each follow.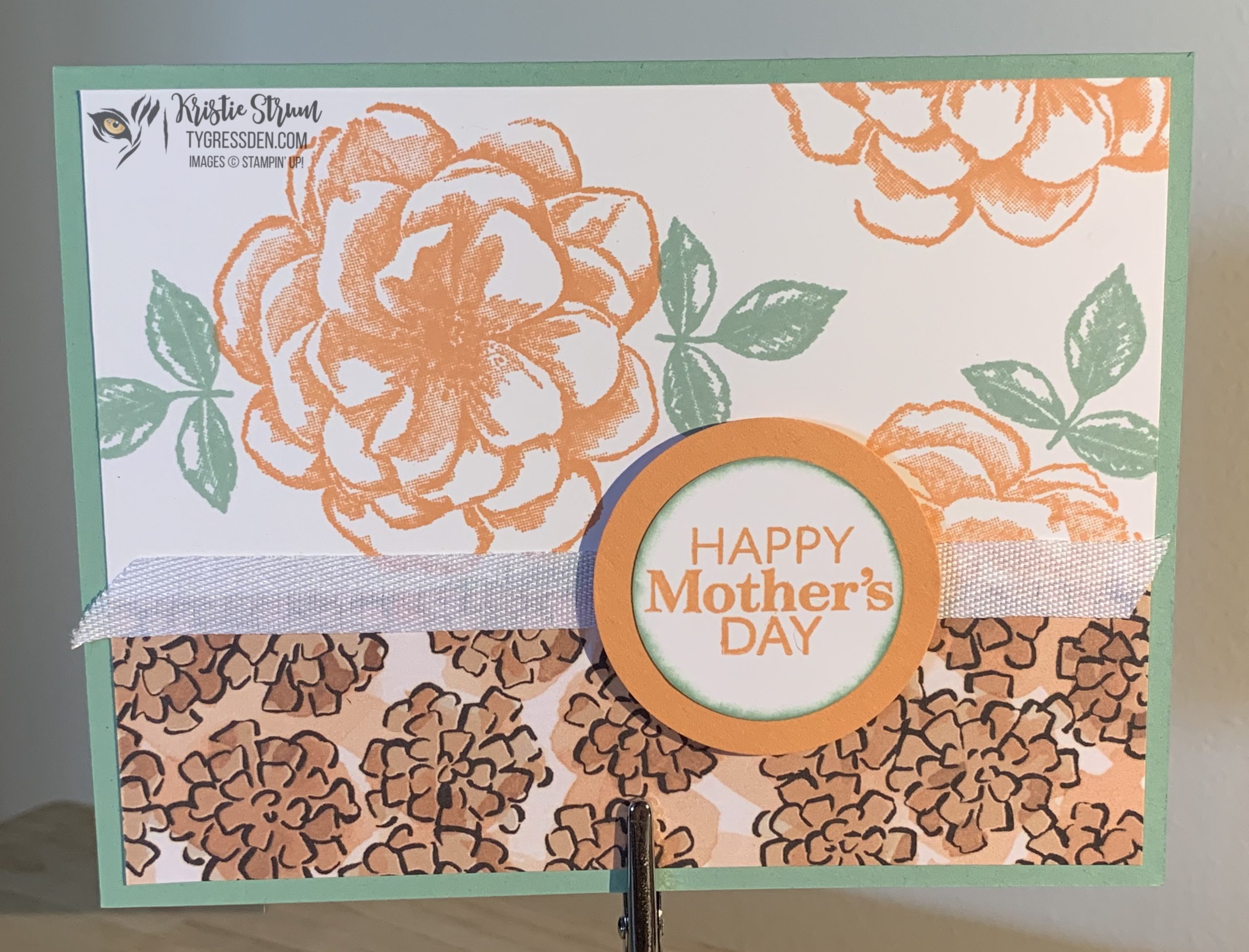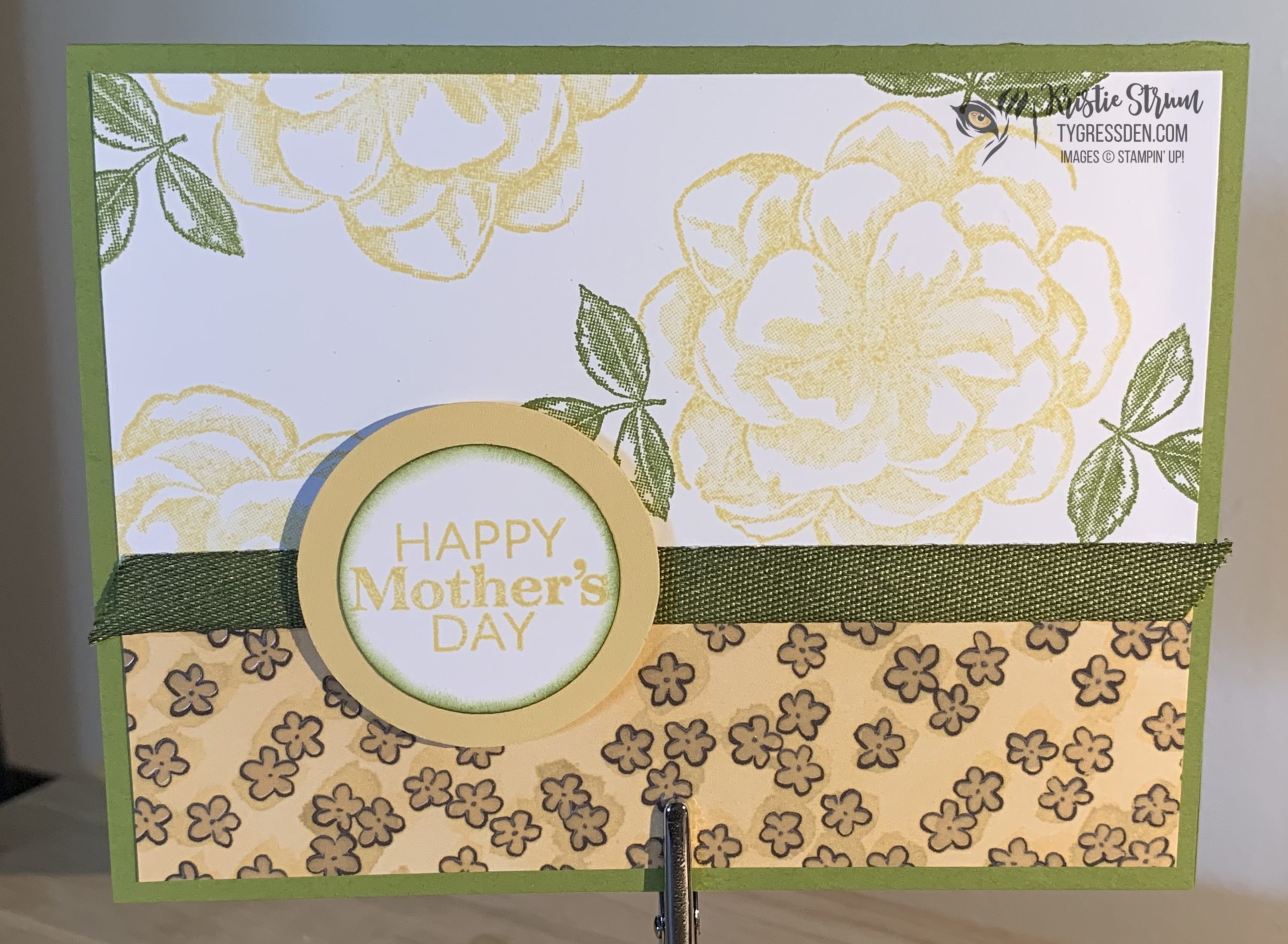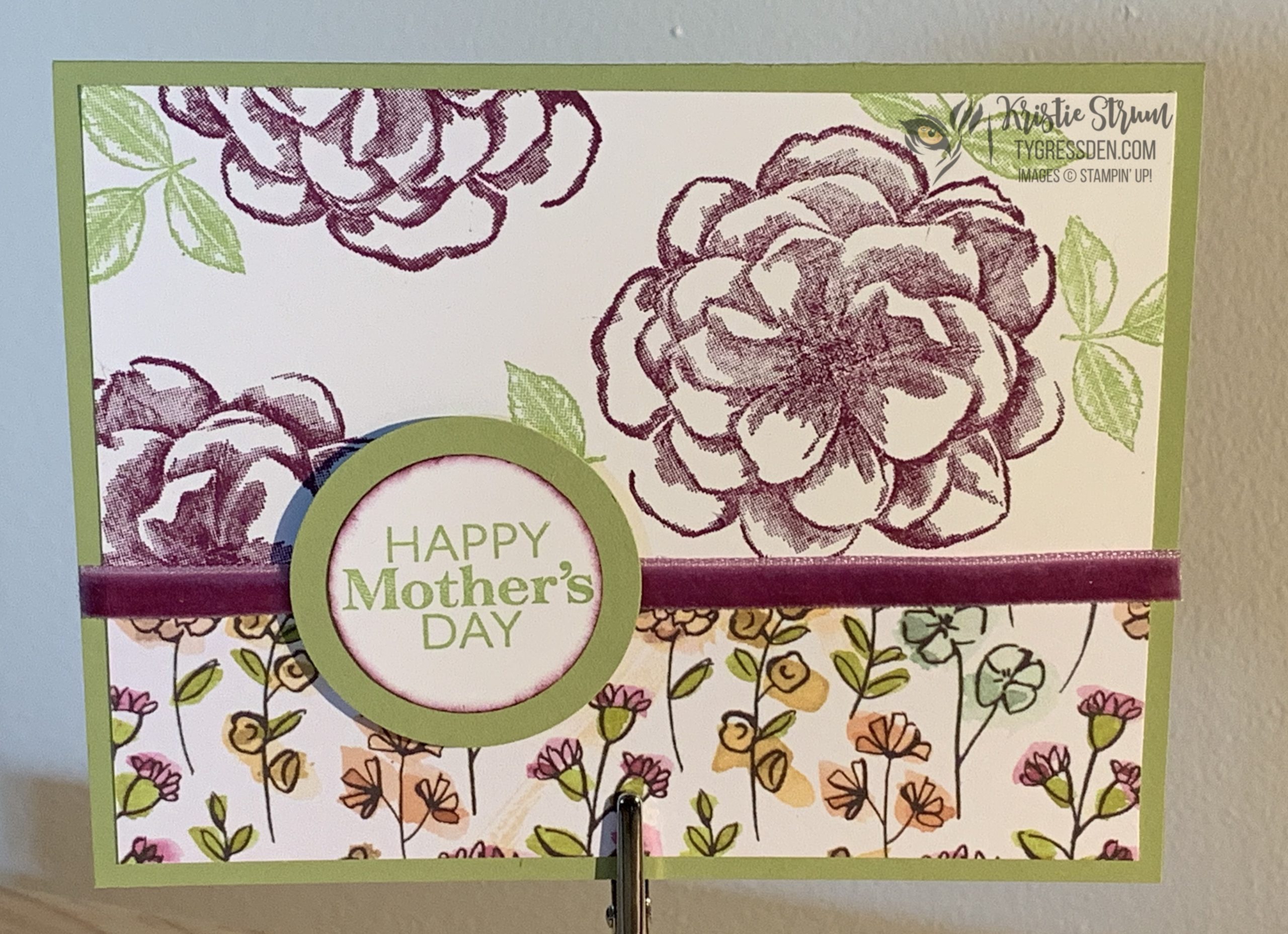 Do you have a favorite?