A few months I ago I created this card to participate in a shoebox swap. You may be wondering, what the heck is a shoebox swap? It's a swap where, instead of swapping fully finished cards, you get together with a group of other crafters to make each other's cards. You provide a sample, any instructions that might be helpful, along with the ink, pieces of cardstock, and everything else needed.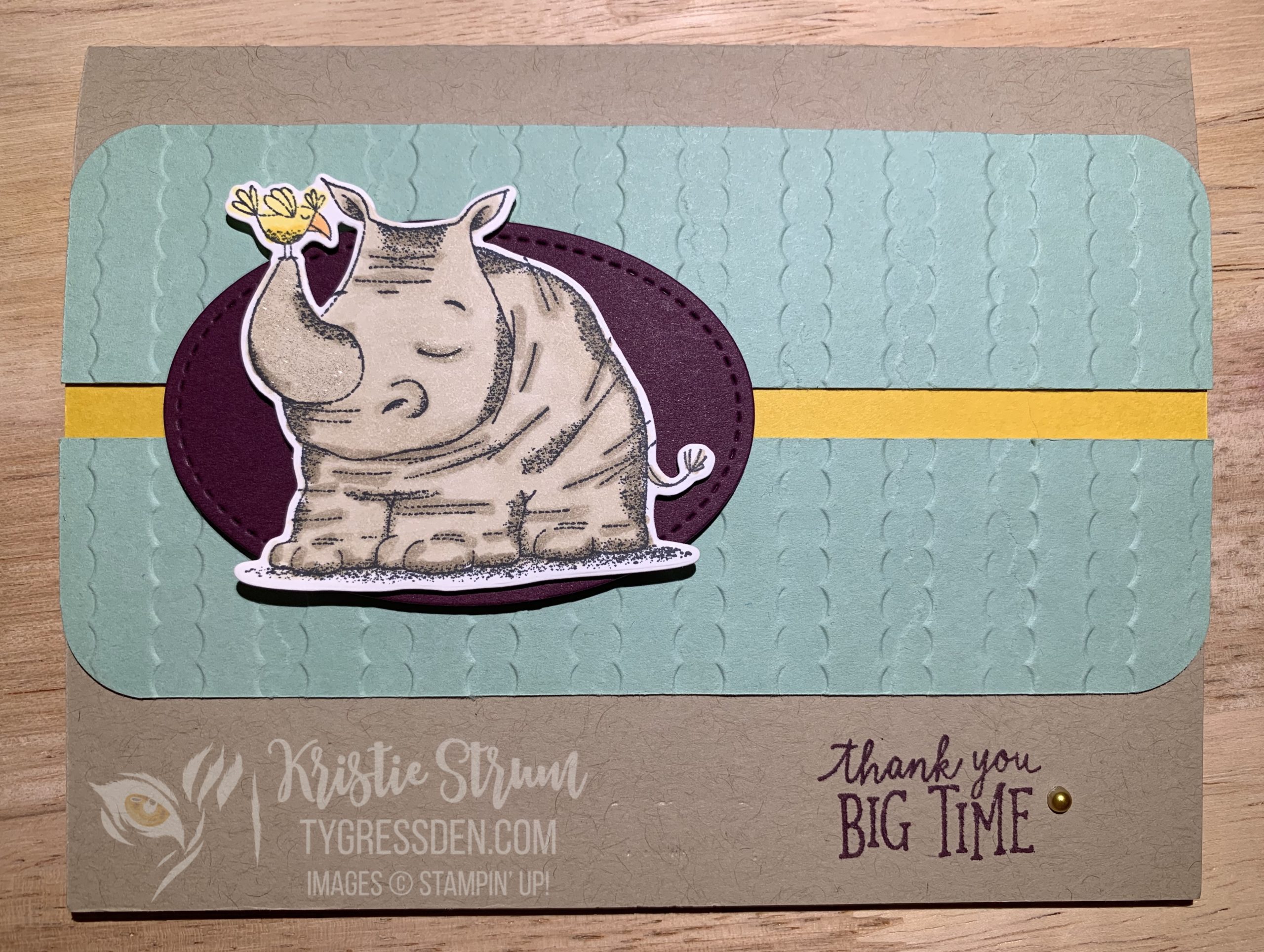 In this case, I did the die-cutting and embossing ahead of time so that the other participants could mostly focus on coloring their rhinos.
This could lead you to another question: why is the rhino . . . beige? Including the horn? (1) I have a lot of Crumb Cake cardstock in my stash, and at the time had very little in appropriate grey shades. (2) It's my card and I'll make the rhino whatever color I like. (3) I did try to leave the horn white, but it looked weird somehow. I did add some clear Wink of Stella to make it look a little different from the rest of the rhino.
One thing I wanted to show here is how different the rhino can look when using Stampin' Blends. Below, the first rhino is simply stamped on Whisper White cardstock with Tuxedo Black Memento ink. The second rhino is colored with the light Crumb Cake shade and the bird in light Daffodil Delight. Not bad, right? But then with the third rhino I highlighted just where the stamp encouraged me to with the dark Crumb Cake shade and blended the two shades together a bit. I also added some dark Daffodil Delight highlights to the bird and colored its beak with Pumpkin Pie. It adds just that extra amount of dimension that makes the rhino look kind of fabulous.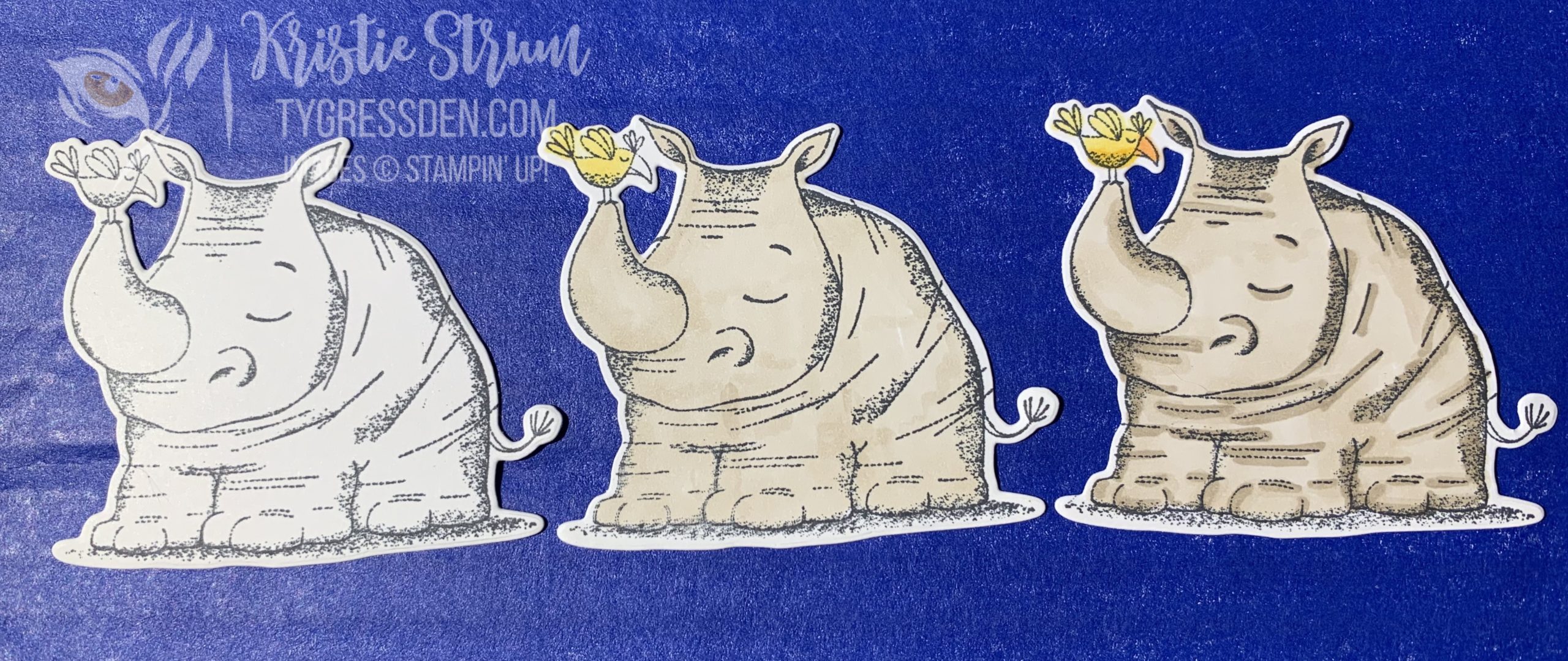 Finally, the embossing folder I used, Striped Scallops, has retired. Another great option would be the Corrugated 3D embossing folder (item 151811).