Long time, no hear from me!
This summer has been a little crazy, and sometimes when things get crazy, I have a hard time keeping up with much more than necessary. This meant the blog took a backseat. The good news is I have several cards to share with you in the very near future!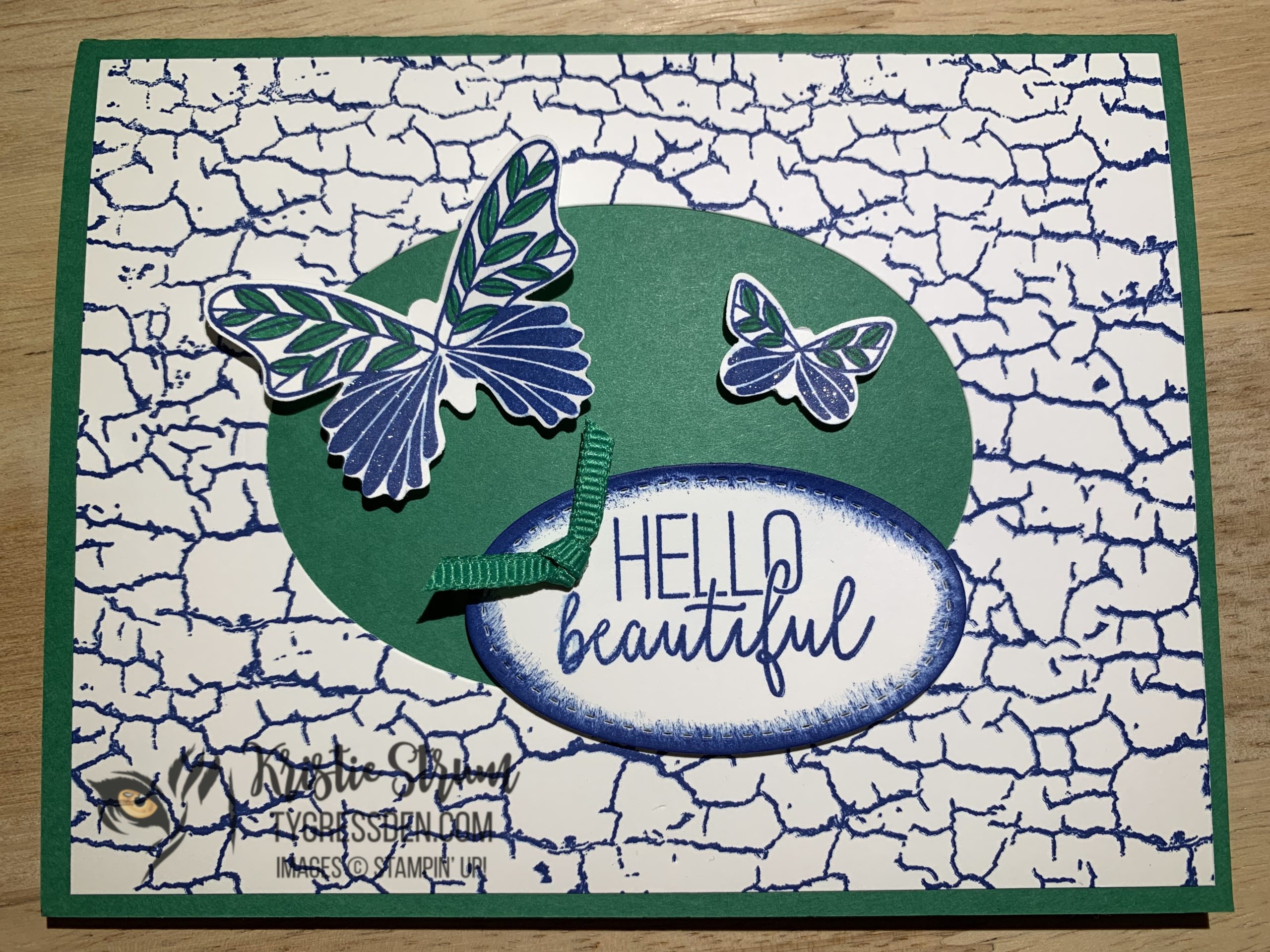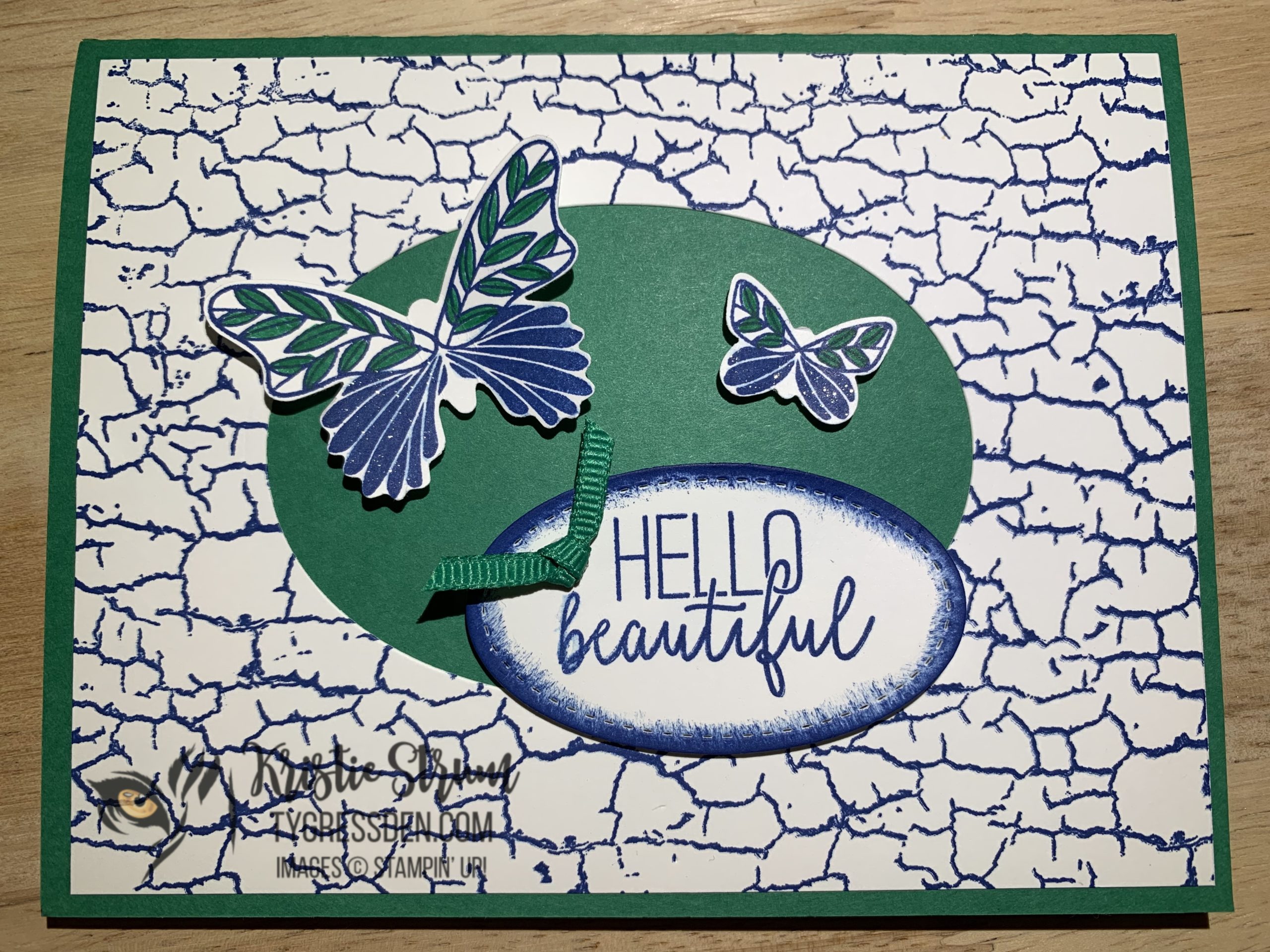 I created this card to swap at the Stampin' Up! Corporate OnStage event for demonstrators back in April. This was the first time I used the Crackle Paint background stamp. Isn't it fantastic? It was my first time using Butterfly Gala and the coordinating Butterfly Duet punch too. I need to take that out again and maybe try something with the new 2019-2021 In Colors!
It might be hard to see in the photo, but check out the Clear Wink of Stella Glitter on the butterflies.
Update: So, there's supposed to be a cool tool right here that provides a list of all the products I used and links to find them on the Stampin' Up! website. There seems to be something wrong with the WordPress end of making this work, so I'm including an image of the products below. If you're interested in shopping, please visit
my business website
.
P.S. I forgot the Stamping Sponges (item 141337)! I end up using a wedge of those sponges or a Sponge Dauber (item 133773) on nearly every card I design. This one was a little more than usual, though…