It always seems to be that I buy stamp sets that I love, but don't show them that love until I realize they're going to retire. Do you have sets like that? One of mine is Time for Tea and its coordinating dies. I liked this set so much I also purchased the coordinating Tea Room Memories & More Card Pack and Tea Room Vinyl Stickers.
I'm a bit of a tea nerd and love trying new blends, so this set was a must-have. Current favorite tea? It's a tough call because there are so many good ones in my collection, but the first one that popped into my head is Raspberry Beret from TeaSource.
(I'm still sad about what happened with Teavana, and my cupboard contains relatively large stashes of Monkey-Picked Oolong, Strawberry SlenderPu-ehr, and Mrs. Earl Grey that I have as an occasional treat until it runs out.)
The first card I made features a card and self-adhesive die cuts from the card pack and a vinyl sticker on the inside. This isn't my "normal" sort of card, but I enjoyed how quickly it came together. It's a little difficult to see, but I promise there's some Copper Metallic Thread there.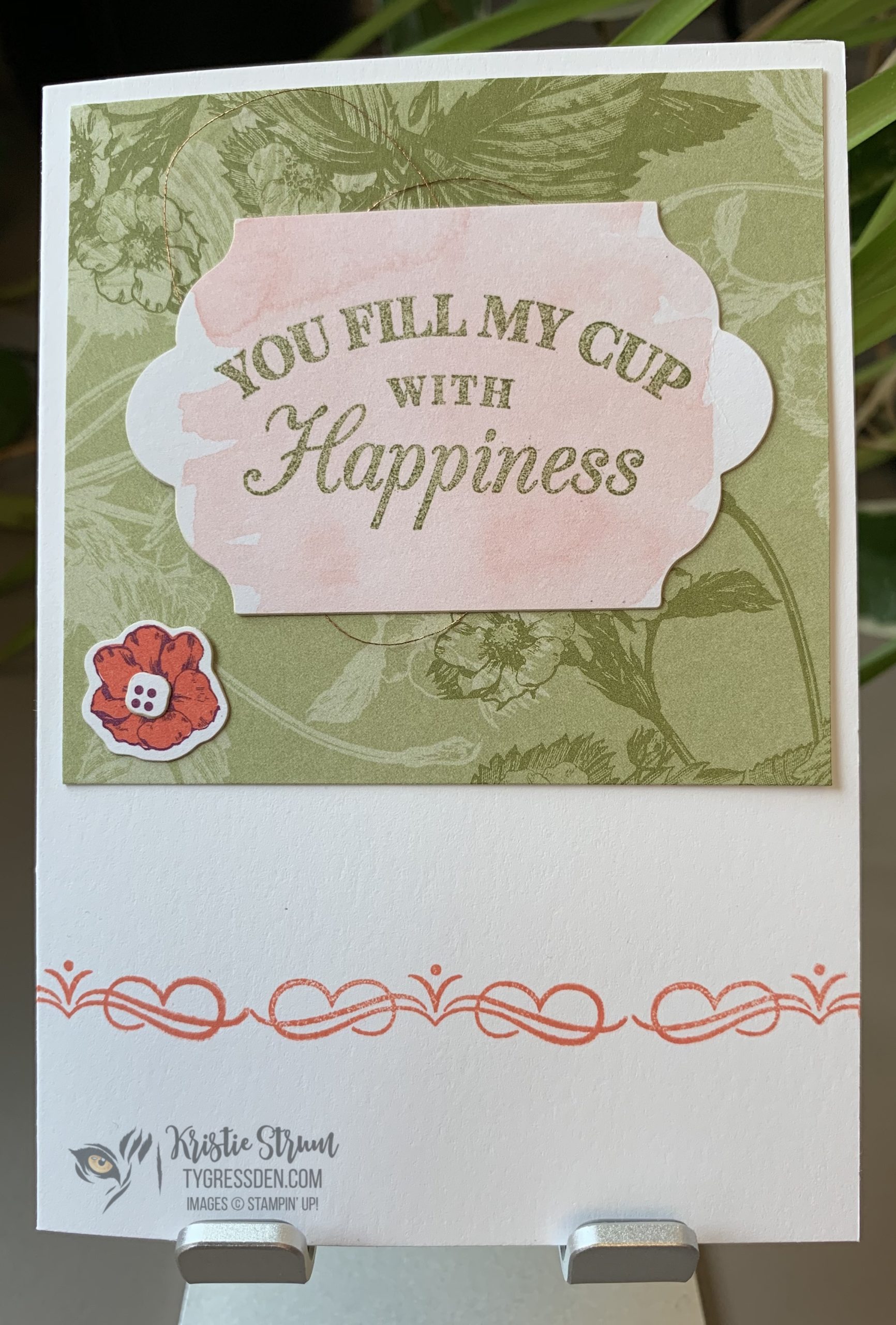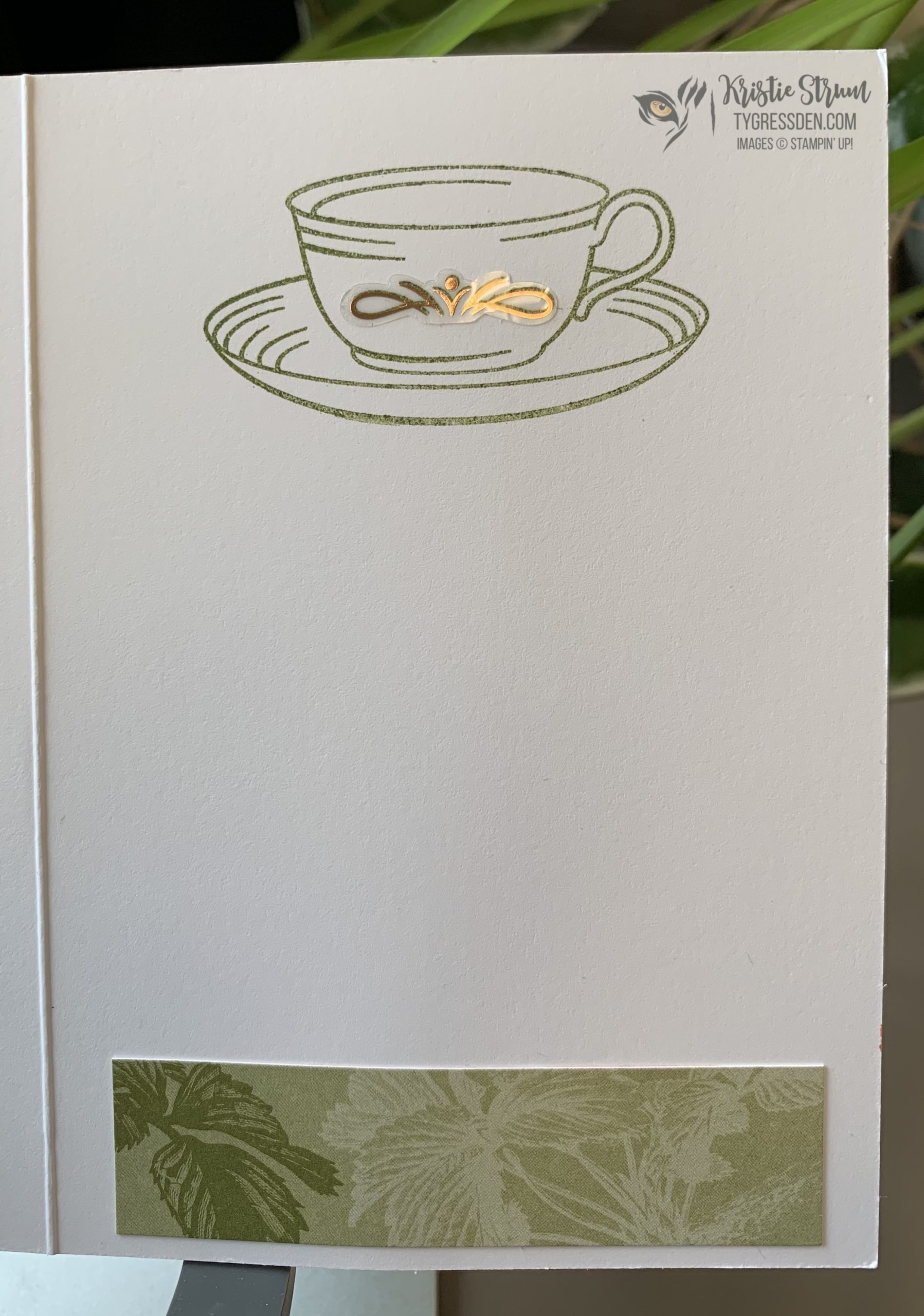 The second card also has a card from the card pack since apparently I didn't get around to ordering the Tea Room Speciality Designer Series Paper.